Young Wood Pro is back, officially open for entries
February 17, 2022 | 2:40 pm CST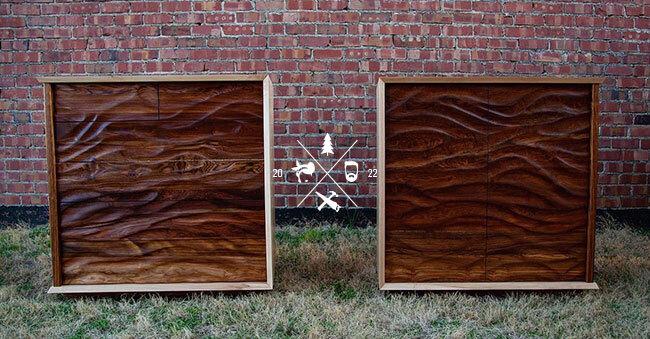 The Young Woodworking Professionals competition recognizes outstanding projects and the young wood pros that create them. And, it has returned for 2022!

From now until March 18, 2022, post a picture of your woodworking project along with a brief description on Twitter, Instagram or at Woodworking Network's Facebook page using the hashtag #YoungWoodPro. When posting on Twitter or Instagram, be sure to also mention @WoodworkingBiz (Twitter) or @WoodworkingNetwork (Instagram). Alternatively, you can enter directly with this form.

Please limit your entry to 1 per person. You must be between the ages of 18-35, (by year's end 2022) and be a professional woodworker. Judging of your project is based on the photo you post so make sure it's a good photo! 

Public voting
Entrance to the competition will close March 18. We will then publish a photo album to our Facebook page containing every entry. Public voting will then take place March 21-25. Voting is based on the number of 'likes' each entry receives. 1 like = 1 vote.

Ten finalists will then be determined based on the number of votes, with our team of judges selecting the overall winner.

Last year's winner was 32-year-old Zack Schaffer who won for his magnificent Johnson Dresser, which features tiger maple and handcarved rosewood. The dresser's frame is beveled and mitered, and all of the joinery is mortise and tenon or slip tenon.

Judging
Due to the wide range of the submitted projects and their applications (i.e., functional, decorative - furniture, boat, artwork, etc.), judging consideration will be given to:
overall look/presentation of the project
the complexity of construction and design
Prize
The 2022 Young Woodworking Professionals contest winner will receive a $500 monetary award and will be featured on WoodworkingNetwork.com and in an upcoming issue of FDMC magazine.

More information
For more information contact Brendan Linehan: [email protected].

View past winners
This will be the seventh year Woodworking Network has recognized outstanding projects by #YoungWoodPros. For a look at past winners, see below:
Have something to say? Share your thoughts with us in the comments below.