Help pick the next #YoungWoodPro! Voting closes March 27
March 22, 2023 | 7:11 pm CDT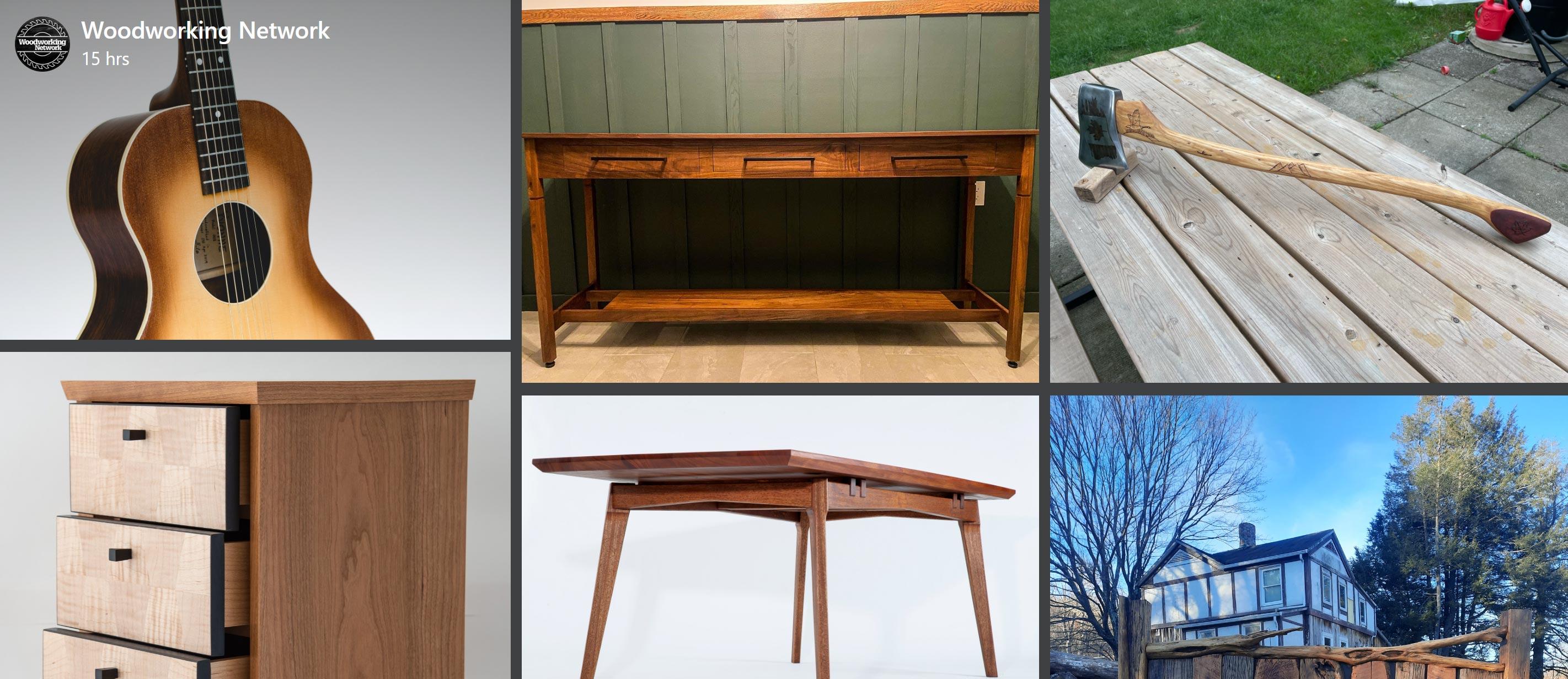 Do you want to have a say in who becomes the next rising star in the woodworking world? Well, here's your chance! Woodworking Network's annual Young Wood Pro competition is back. Project submissions have already closed for Woodworking Network's 8th annual #YoungWoodPro contest, but now the next phase begins and it's time for the public to weigh in. 
The contest is open to young professional woodworkers between the ages of 18 and 35. Woodworking Network has compiled all of the submitted projects so far this year into a Facebook photo album, and the public is invited to vote for their favorite project. Each 'like' counts as one vote, so be sure to use your power wisely.
The 10 projects with the most 'likes' will become the finalists for this year's contest. These talented woodworkers will have a shot at the title, but they'll need your help to get there. As a member of the public, it's your duty to browse through the photo album, admire the craftsmanship, and determine which projects deserve to make it to the final round.
From March 21-27, head over to Woodworking Network's 2023 #YoungWoodPro photo gallery on Facebook to vote. Cast your vote by simply 'liking' the projects you think stand out above the rest.
How does it work?   
Voting is based on the number of 'likes' each entry receives. 1 like = 1 vote.    
     
Ten finalists will be determined based on the number of votes, with our team of judges selecting the overall winner.    
     
Judging    
Due to the wide range of the submitted projects and their applications (i.e., functional, decorative, furniture, artwork, etc.), judging consideration will be given to overall look/presentation of the project and the complexity of construction and design. The winner will be announced on Thursday, April 13, at Wood Pro Expo Florida in West Palm Beach, FL.
Prize    
The 2023 Young Woodworking Professionals contest winner will receive a $500 monetary award and will be featured on WoodworkingNetwork.com and in an upcoming issue of FDMC magazine. In addition, Grizzly Industrial is offering the winner the choice of one of their four limited edition 40th Anniversary Grizzly Industrial Machines. The winner can choose from a 1.5HP 6-inch jointer, a 5HP 10-inch cabinet table saw, a 2HP 17-inch bandsaw, or a 2HP 10-inch hybrid table saw.  
Have something to say? Share your thoughts with us in the comments below.