January 13, 2017 | 9:57 am CST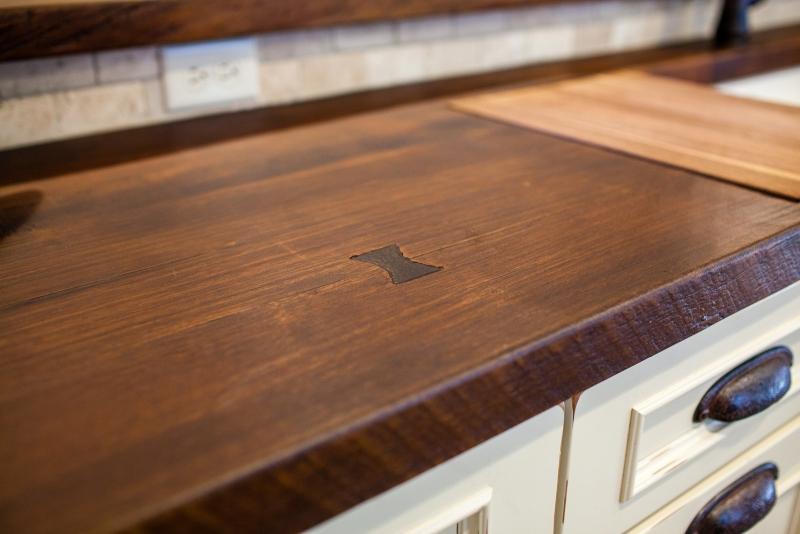 When you see the latest designs from JM Lifestyles, a custom shop in Randolph, New Jersey, the dramatic rustic-style tables, countertops, and sinks will definitely stop most woodworkers in their tracks. Craftspeople will ask typical questions about the wood species and how each piece is made. But most won't even think of the real question they should be asking: Is it wood or concrete?
The answer is a marriage of concrete and high craftsmanship.
Is it wood or concrete? This amazing walnut finished table with fire feature was made of concrete by JM Lifestyles in Randolph, New Jersey.
---
Describing itself as an "atelier," a French term often reserved for fine furniture artists, JM Lifestyle emphasizes that level of craftsmanship and design, but with the decidedly industrial material of concrete. Using elaborate forms, proprietary finishing, special formulas and shaping techniques, the company has developed a line of wood lookalike pieces that are amazingly realistic and take "wood" in places it rarely goes.
This elegant "wood" vanity is really made of concrete.
Witness an outdoor table with a fire feature in the center. Or try a line of sinks that range from a chainsawed look to refined, clean lines that would be at home in a Japanese bath. Then take the kitchen countertop and locate it inside or outside the house without any worries to the durability of what looks like an ancient reclaimed wood plank.
Exhibiting at the Kitchen and Bath Industry Show and International Builder Show January 10-12 in Orlando, the folks at JM Lifestyle were turning heads every day of the show. But one has to wonder how many people just walked by their booth without realizing the wood pieces were really concrete.
Looking like it was chainsawed out of a slab of reclaimed wood, this vanity is really finely crafted cast concrete.
Learn more at their website (jmlifestyles.com) and check out their video about their Woodform products below.
Have something to say? Share your thoughts with us in the comments below.