50,000 Year Old Kauri Lumber, Still Workable, Most Viewed in 2014
December 28, 2014 | 11:01 pm CST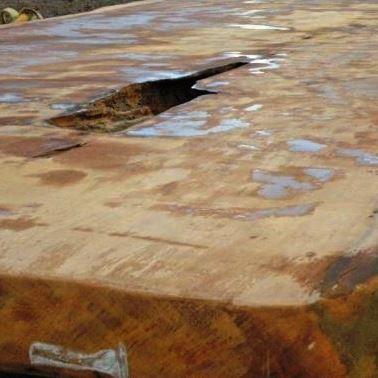 Massive primordial kauri logs were pulled for Wisconsin furniture maker Ancientwood, from a New Zealand bog. Yielding 50,000 year old lumber, the wood is both workable, and beautiful. 
This story, along with ones on a walnut table 3D printed prototype, a match stick space station, a curly cherry bar, and a teardrop plywood and aluminum trailer were among the 2014's most viewed Projects at the Woodworking Network Project Gallery.
50,000 Year Old Kauri Wood, Still Workable, Yields $100,000 Table 
By Michaelle Bradford
A Walnut Table Prototype Using 3D Printing
By Bill Esler

Space Station Model Built With 282,000 Wood Match Sticks
By Rich Christianson

Curly Cherry Bar Top Fights Back and Loses
By Matt Schumake

Plywood Hammock Conforms To Your Contours
By Bill Esler


Teardrop Trailers: Camp-Inn Mills Birch Plywood and Maple Parts
By Bill Esler
Have something to say? Share your thoughts with us in the comments below.