Wine rooms take center stage
April 1, 2021 | 8:52 am CDT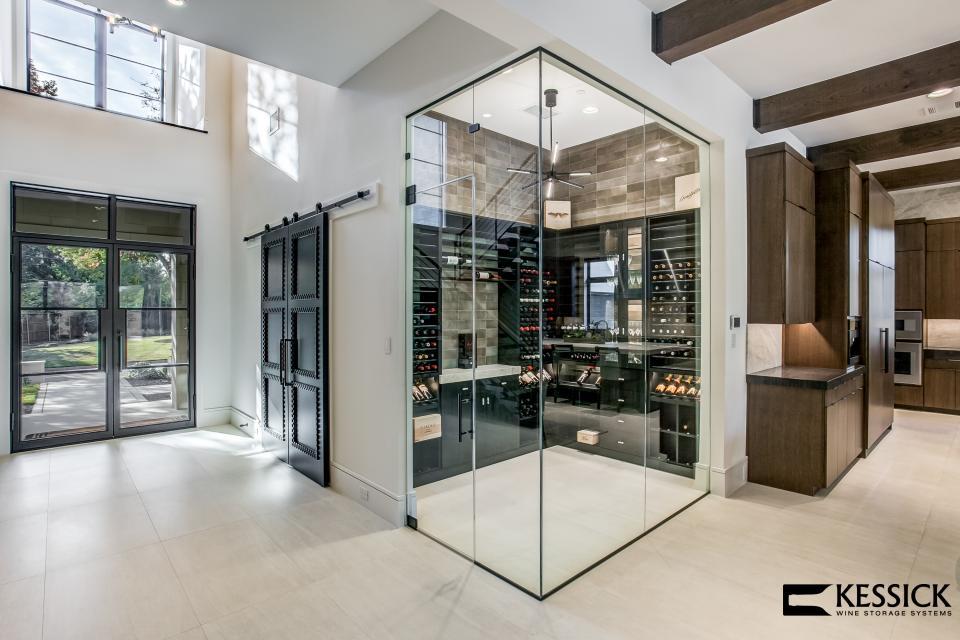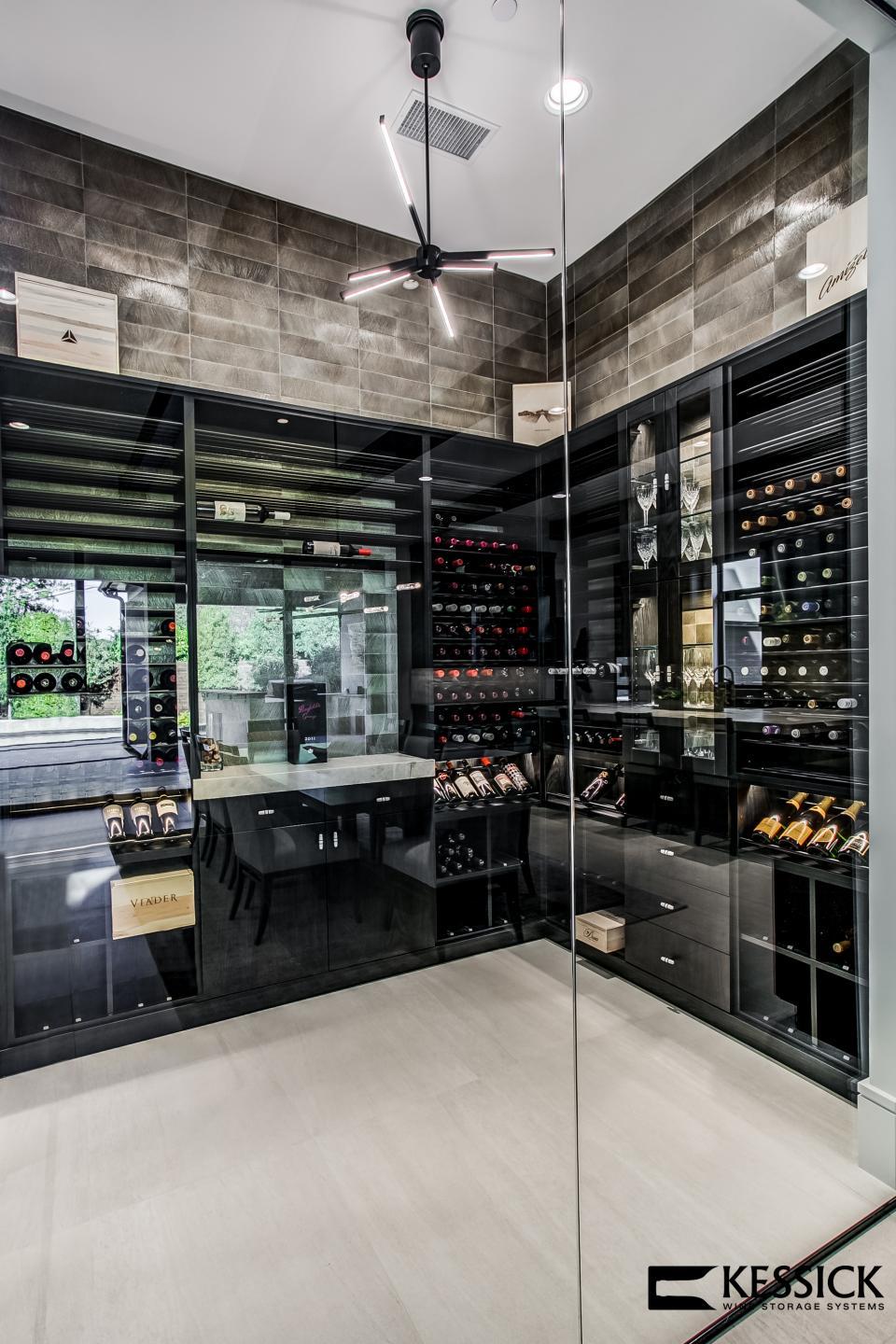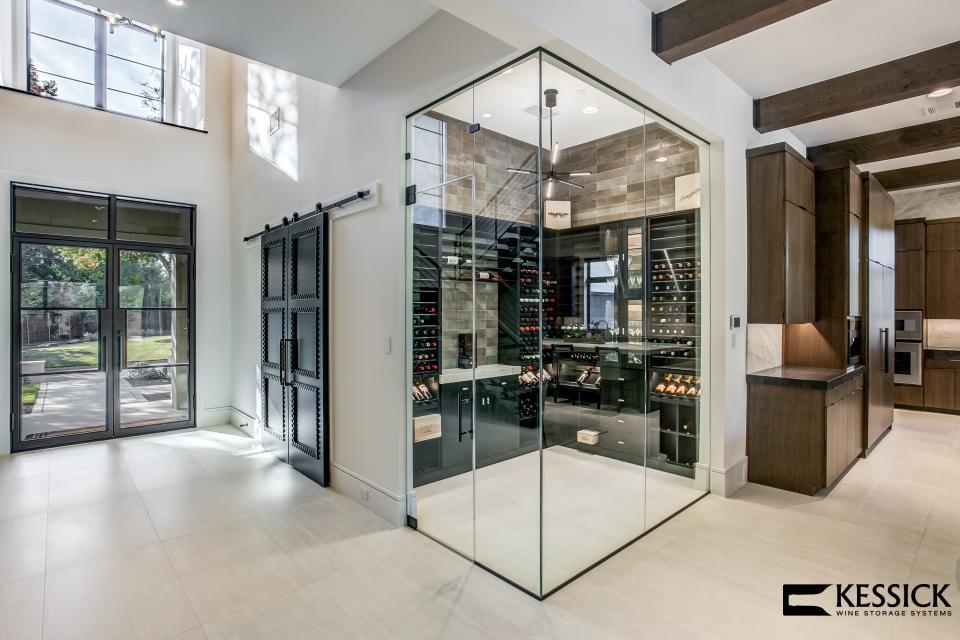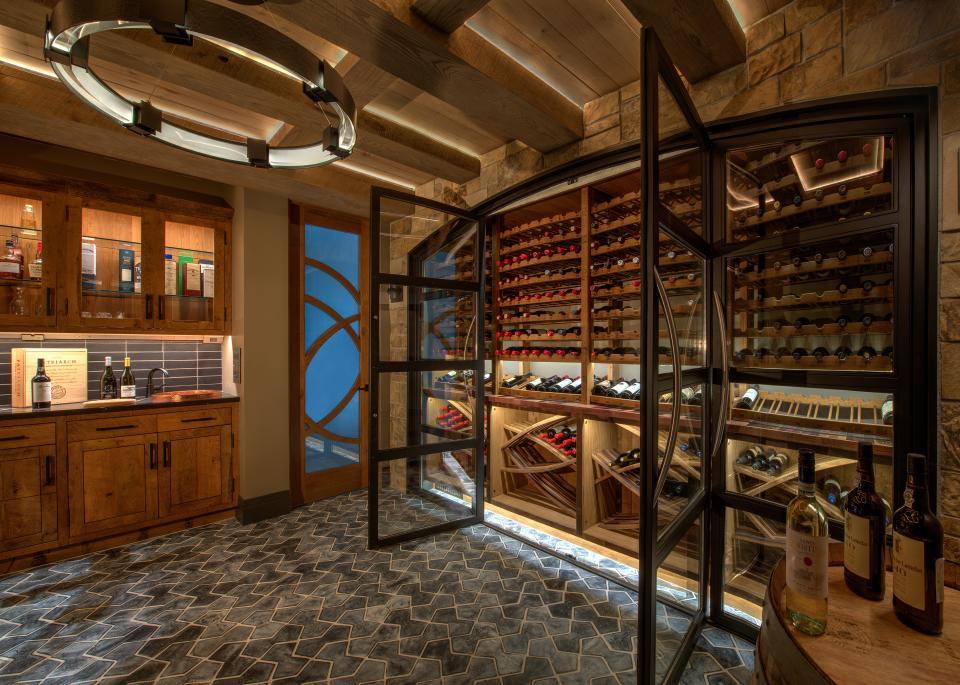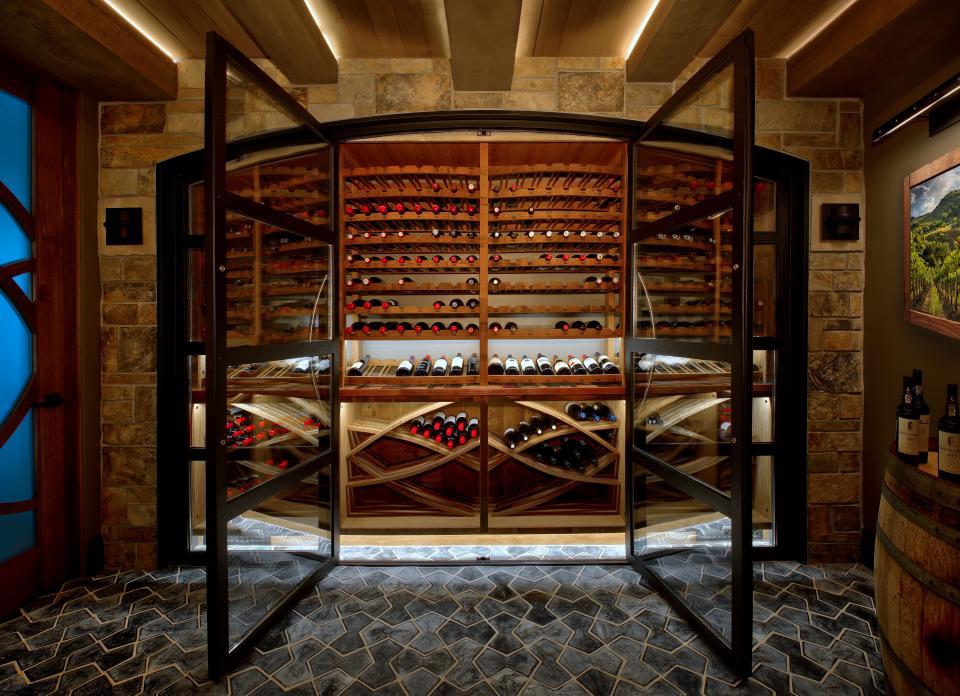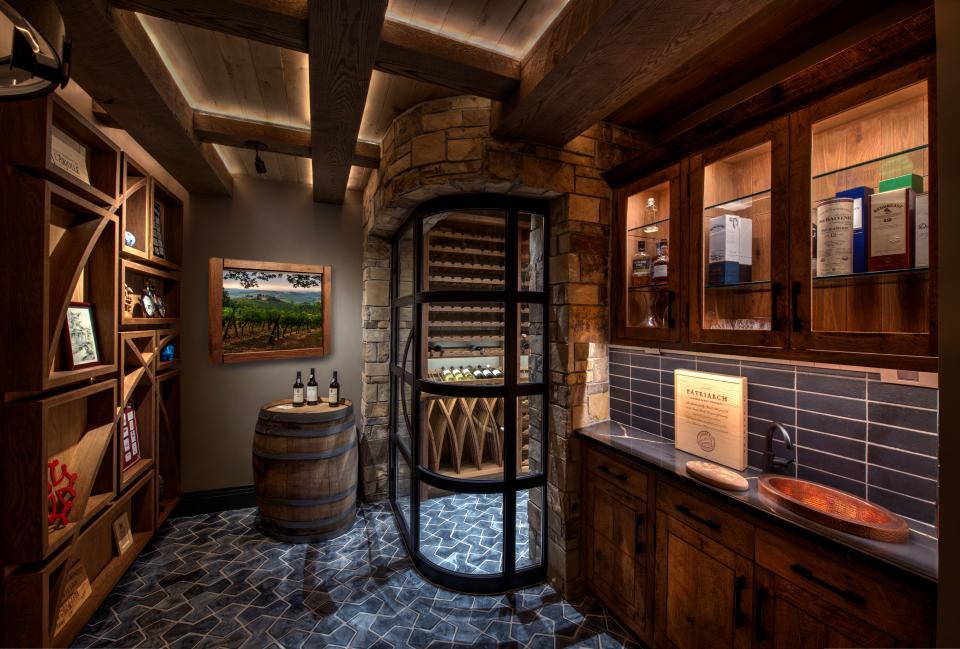 Many homeowners are requesting ultra-modern and luxurious wine rooms. These rooms are not just relegated to the basement or cellar, but they are taking center stage in living rooms and entertainment areas and being used as the aesthetic focal point.
See how winners of the 2020 Top Shelf Design Awards wine room category describe their winning designs:
Robert Bass, Kessick Wine Storage Systems, "Dallas Modern Wine Room":
This is a black modern wine room housed in glass and centrally located in the house. This wine room was designed to be an aesthetic focal point and an entertainment space. Contemporary features include black textured panel construction, white marble tasting niche, Parallel wine display rods and LED lighting. Installed by Vineyard Wine Cellars, Dallas, TX.
Wine cabinets are constructed using 8mm dowels and Confrimat screws. All four sides of each panel are edge-banded to protect the engineered core from humidity.
Materials used include Nature Plus black textured melamine U129 cabinet panels along with Hafele Parallel wine hardware 521.99.333 and LED Loox lighting.
Darryl  Hogeback, Savante Wine Cellars, "Modern Rustic Wine Room":
A new custom home wine cellar combining a modern feel with rustic details, inspired by the curves of a wine barrel's staves. The tasting area is flanked by red wine space and a white wine space. The cabinetry area has upper liquor display behind glass doors. And a floating, shadow box style, wall shelf to compliment the wine inspired collectables. Custom box beams  support rustic tongue and groove white oak ceiling paneling.
Reclaimed wine barrel staves were used for the racking and diamond storage in the Red Room and for the diamond storage in the White room. Each bottle space and diamond space have lasered numbers for collector's inventory control. The wine room counters were made from T&G reclaimed wine barrel heads. The White Room has steam bent curved corners above and below. The door and wall shelf design were inspired by the shape of the barrel stave to create a curve flow throughout the room. The ceiling beams were lock mitered circle sawn rough oak along with the cabinet drawer and door faces to continue the rustic appeal. Aligned ceiling T&G above the beams in rustic oak are highlighted by LED ribbon lights.
The wood throughout the room was white oak, fumed to replicate aged material and fumed and oiled for the wine racks. Reclaimed wine barrel staves were used for the diamond storage, purple side up wine barrel-head oak was used for the Red Wine Room counter and Cooper Stamp up wine barrel-head oak was used for the White Wine Room. The beams were build using circle sawn oak  as well as the cabinet doors and drawer fronts. The project has custom metal doors and framework. 
2021 Top Shelf Design Awards
Closets and home storage organization designers will have until March 25 to enter the 2021 contest, so enter now.
The Top Shelf Design Awards are given annually to honor designers for their creative closet and home organizational designs. Each entry is judged based on the following criteria: 50 percent appearance/design (emphasizing design creativity) and 50 percent functionality and quality of construction/materials.
The Top Shelf Design Awards reception, sponsored by CCF Industries and KCD Software, will be held Wednesday, June 9 in the gardens of the Hilton Hotel, during the 2021 Closets Conference & Expo, in West Palm Beach, Florida. Registration for the event is open now.
Have something to say? Share your thoughts with us in the comments below.