State of the Industry closets study
November 19, 2020 | 8:51 am CST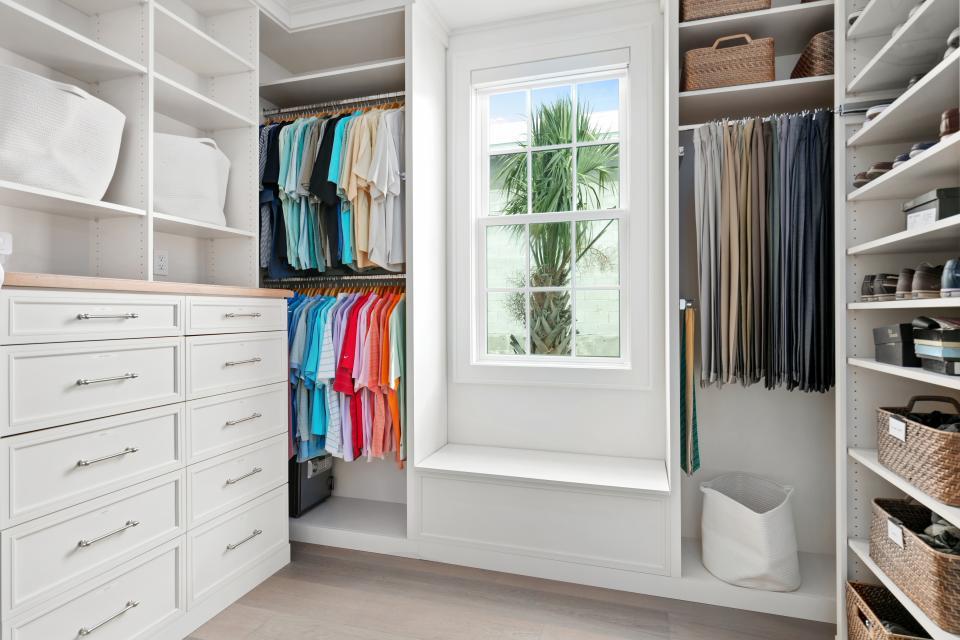 Photo By Carefree Design Center
Closets & Organized Storage magazine recently released the initial results of its 2020 State of the Industry Study.
Following is a brief summary of the findings: 
Sales and expectations:
Despite the overall economic downturn caused by COVID-19, a majority of companies surveyed anticipate growth in 2020 revenue. Approximately 40.5% said they expect 2020 revenue to be "better" than 2019 and 16.5% said this year's sales would be "much better". Approximately 29.1% said revenue would be the same. 
Building on that,  approximately 57% of respondents predicted 2021 revenue to be even "better" than 2020 and 22.8% said "much better".
Projects:
Respondents reported remodeling as a significant percentage of their projects  - approximately 63.9% versus 38.3% in new construction. 
When asked what projects would have the most growth in 2020 and 2021, as expected single-family residential was at the top of the list at 77.5%  and multi-family residential and office space came in at second and third respectively - 12.4% and 3.4%.
The top three design projects in 2020 as compared to 2019 were master bedroom closets  - 64.8%, home offices - 46.6% and garage organization -  30.7%. Nearly three-fourths of those projects were manufactured with melamine and/or laminates - 71.2% and approximately 21.9% were solid wood/veneer.
White continued to be the most popular finish in 2020 with 70.8% of respondents reporting it as their customer's number one request.
Pricing:
More than half of participating companies said they raised their prices  this year – 53.95, while 43.4% said prices remained the same. Only 2.6% said prices decreased. 
On average, closet firms reported the cost of a master walk-in closet as $8,909 and the average cost of garage solutions as $6,775.
Challenges:
When asked what the greatest challenge to business this year was, as it relates to COVID, 38.1% of respondents cited supply chain issues. Other factors included limited or no face-to-face sales presentations and state and local restrictions.
Look for a more detailed report in the January/February issue of Closets & Organized Storage.
Have something to say? Share your thoughts with us in the comments below.