Spur your clients to clear the clutter
By Saint Louis Closet Co.
March 10, 2020 | 3:41 pm CDT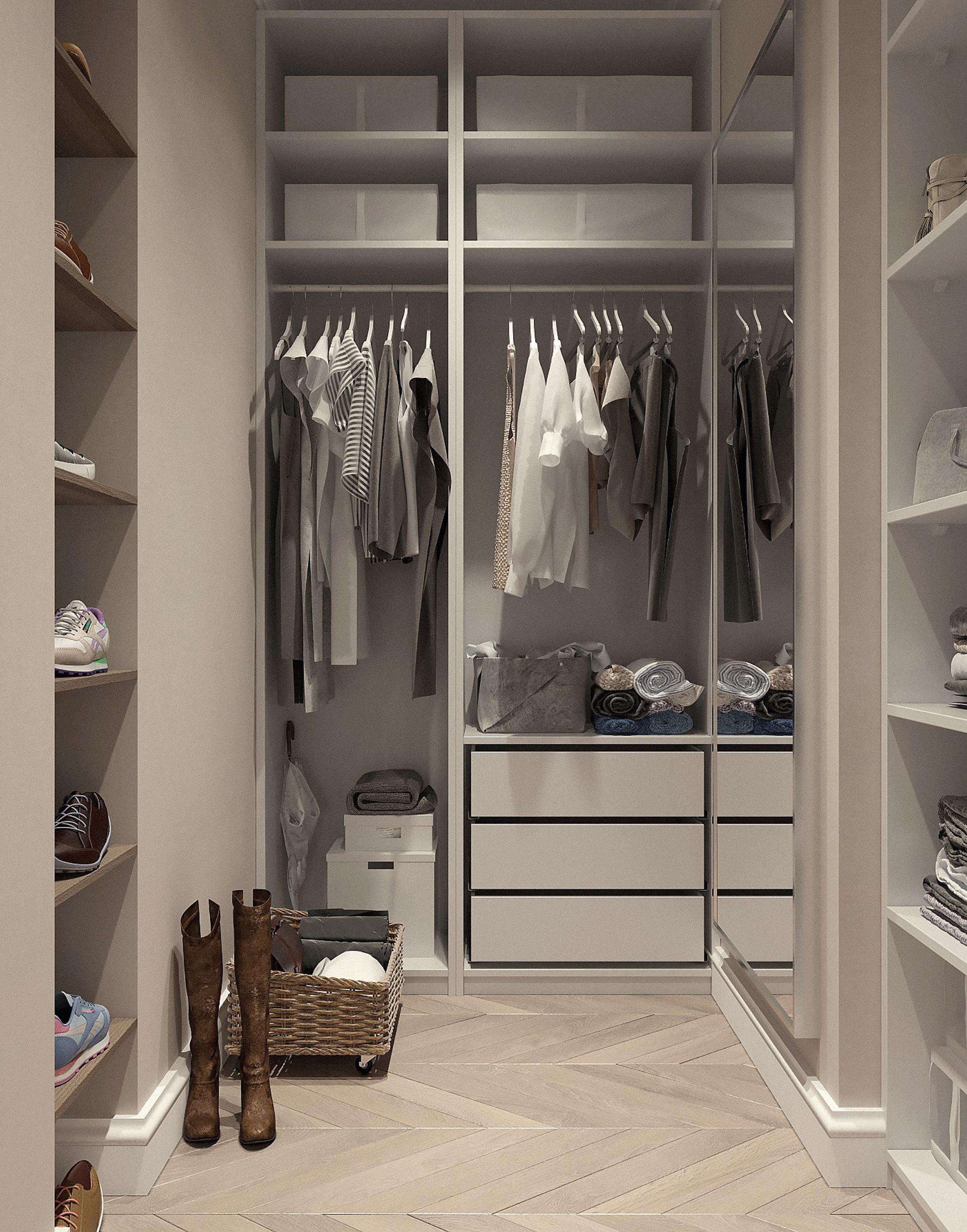 Photo By Photo by Victoria Borodinova from Pexels
Angelia York, Vice President and Custom Closet designer at Saint Louis Closet Co., St. Louis, Missouri, believes that now is the perfect time to advice clients to go through their closets, try on clothes, and get rid of the things they haven't worn in years. 
Her biggest piece of advice is to encourage them to maximize every inch of closet space to stay organized. This advice comes from her experience for the past 29 years creating customized closets that are 100 percent adjustable to fit each customer's specific organizational needs. 
For York, March and April are always the start of spring. 
"I know there's a light at the end of the winter tunnel when March comes around and warm weather is fast approaching," she said. "March also represents a time of fresh starts and the beginning of spring cleaning. I like to offer all my clients tips to help them get organized both before and after getting a custom closet installed," she added.  
York has always believed making the most of a client's space is essential and a reason why they should be working with a custom closet designer who understands their client's needs and wishes (not always the same) and works to achieve both. Successful closet designers are also consultants who can give good advice when it comes to purging, editing, and clearing the clutter.  
Here are six tips York suggests telling your clients when it comes to spring cleaning:
Let go of articles of clothing that no longer fit. If this is specifically a result of weight gain over time, then they should throw out the old and give themselves an excuse to buy a new, well-earned wardrobe.
If stains or rips that need mending are preventing them from wearing certain clothes, then they should take them to the cleaners or a tailor.
The clients should feel fabulous in their clothing. If they own anything that does not make them feel great when they are wear it, then they shouldn't put it on. Give it away and make someone who needs it feel great.
If they have not worn something in two years, they should give it to someone who will wear it.
Tell clients if they are hanging on to something in hopes that it will come back in style, it won't. Even old styles that make a comeback will be updated.
Angelia York, Saint Louis Closet Co.
Ask a reliable friend or hire a professional organizer to give you a hand. It's always helpful to get an honest opinion on how things look. At Saint Louis Closet Co. we have a working relationship with several local professional organizers and refer them to clients before they get their custom closets installed. Nothing like an 'edit' prior to getting a newly organized closet.  
York has been a Top Shelf Design Awards judge since the contest's launch. Learn more about her work at
stlouisclosetco.com
.
Have something to say? Share your thoughts with us in the comments below.