Outdoor spaces blend inside-outside features
June 1, 2022 | 11:56 am CDT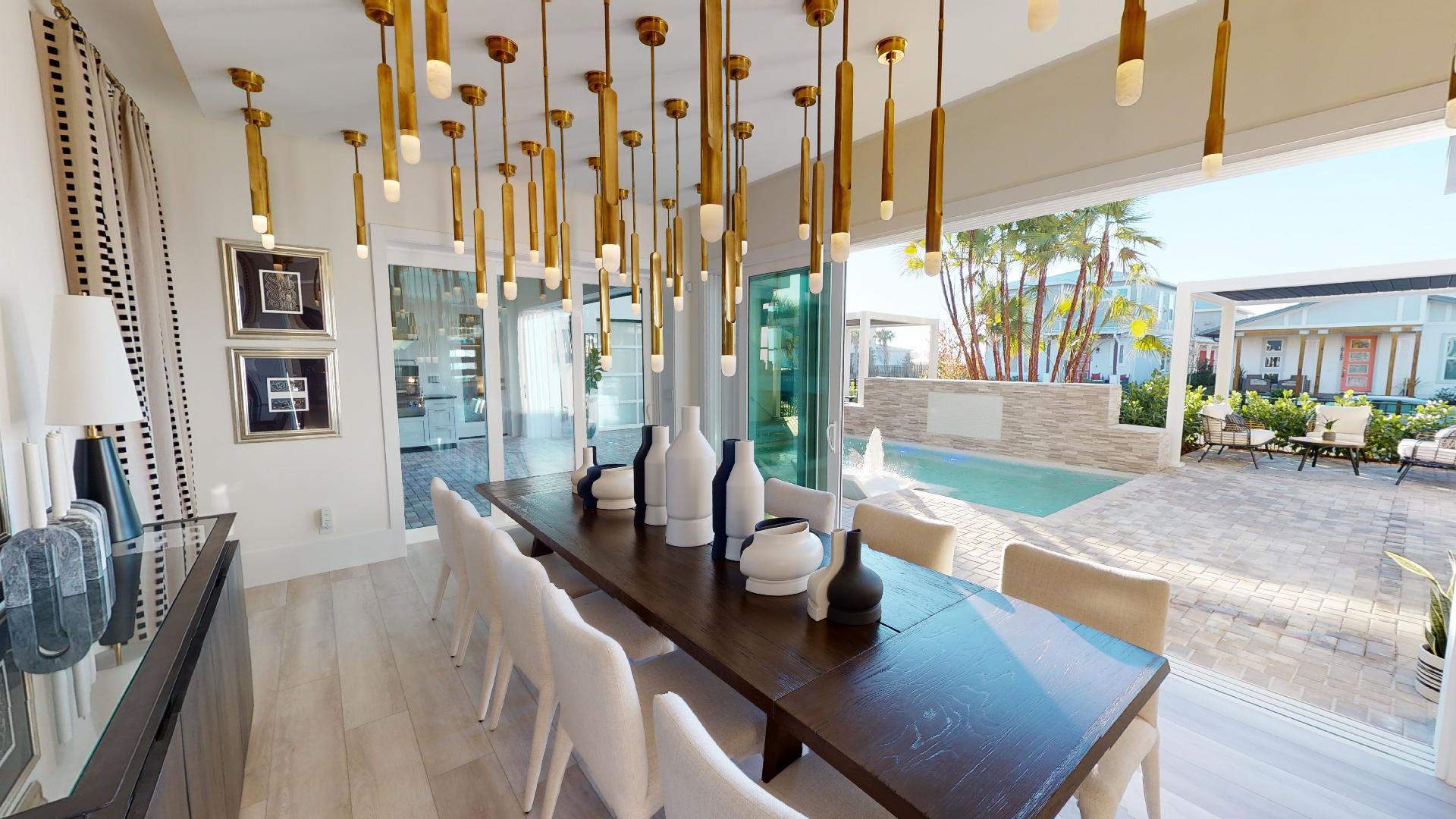 Photo By NAHB The New American Home
There's opportunity in the great outdoors as now more than ever homeowners are looking to upgrade and expand their outside living space. During the initial stages of the pandemic, interest in backyard and green spaces spiked. And now, research by the International Casual Furnishings Association (ICFA) says approximately 89 percent of homeowners surveyed currently have outdoor living spaces and an overwhelming 91 percent say they plan to make even more enhancements in 2022.
According to ICFA's 2022 Outdoor Furnishings Trend Report, homeowners are spending more time outside than last year – an average of seven hours per week and that outside time is often spent grilling and entertaining family and friends. As a result, there has been an uptick in the purchase of outdoor dining sets, bars, outdoor furniture, fire pits, lighting, and other accessories.
"Consumers who were thinking about upgrading their outdoor space are doing so now to enjoy their increased time at home in more style and comfort," said Jackie Hirschhaut, vice president of the American Home Furnishings Alliance and executive director of its outdoor division, the International Casual Furnishings Association. 
Many of the current trends in outdoor living spaces can be seen in the cutting-edge and progressive designs of the New American Homes, the official show homes for the NAHB International Builders Show (IBS). These homes are built in collaboration with Professional Builder and Professional Remodeler magazines.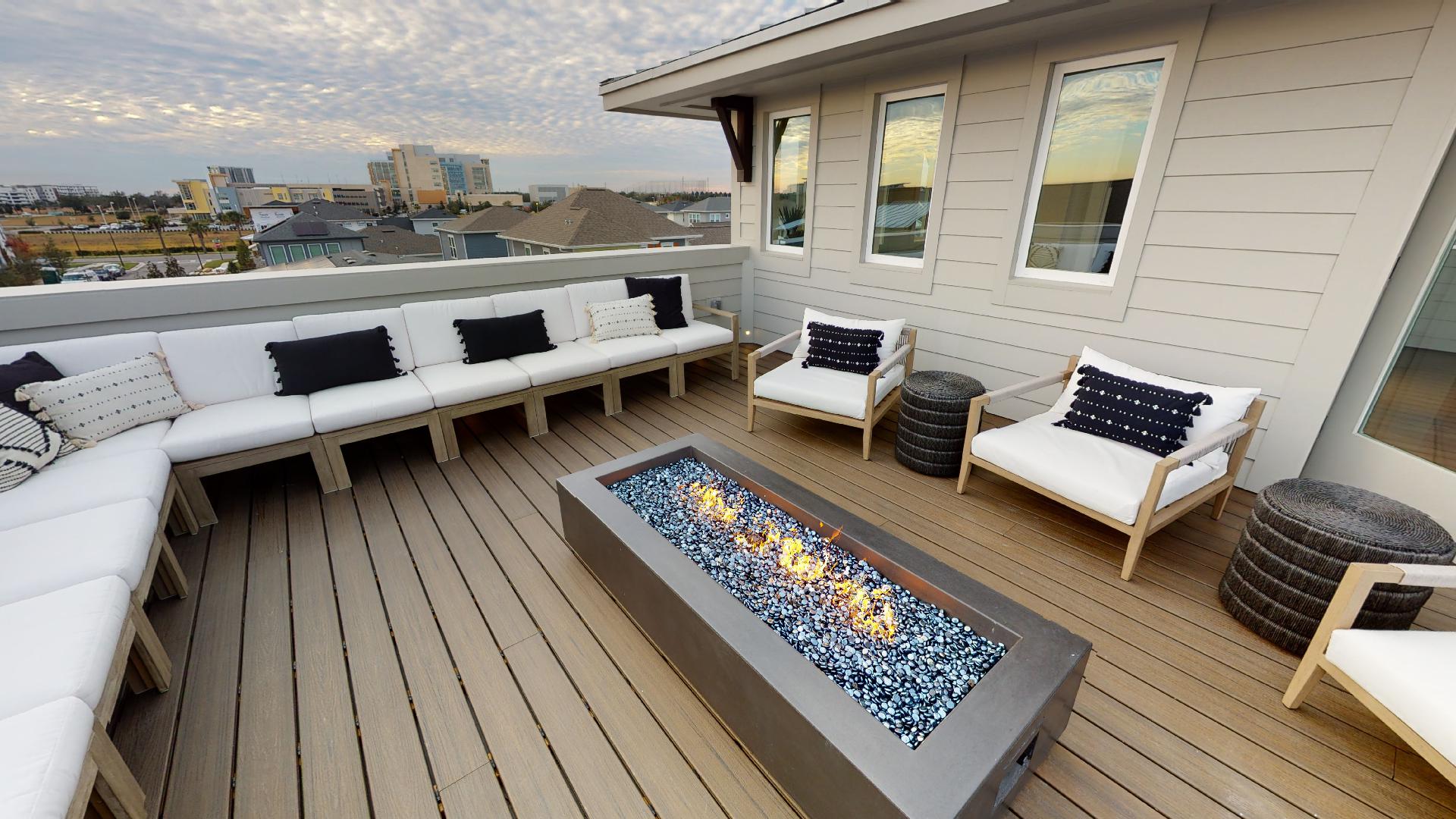 For instance, The New American Home 2022, located at Laureate Park at Lake Nona, a new subdivision in the Orlando, Florida area, features modern-coastal designs and a versatile floorplan to optimize space. Built by Envy Homes and designed by BSB Design, the 4,646-square-foot-home is intentionally smaller than the typical show home to demonstrate some of the latest space-saving techniques in home building, organizers said. The unique layout integrates multiple flex spaces inside and outside, including a game room, home gym, and a rooftop terrace overlooking the home's central courtyard and pool. 
The first level features an outdoor kitchen just steps away from the pool and two covered outside sitting areas. A retractable door opens the home gym and flex areas on the second floor to a small balcony with a view of the pool below. And on the third level, the rooftop terrace features outdoor furniture, a fire pit, and another outdoor kitchen with cabinetry from Brown Jordan Outdoor Kitchens.
"We wanted to build a home with numerous 'wow' features, but within a scope that is relatively more realistic compared to other show homes, as far as size, price, and location, to appeal to an even broader audience," said Serena Hahn, CEO of Envy Homes in a statement. "It's definitely not your typical show home, and we know there is incredible demand right now in this segment of the market, so there's a lot of excitement to see what can be done within a property like this." 
The New American Home 2023 will be in Henderson, Nevada, in the Ascaya subdivision and features will also include indoor-outdoor living features, a roof terrace as well as a covered patio, and an outdoor kitchen.
Michael Gardner, principal and founder of Studio g Architecture and Luxus Design Build, was awarded the project, and told the Las Vegas Review-Journal that he will also include "a cutting-edge indoor/outdoor gym/flex space within a section of the garage."
"After COVID, people realize they want their homes to be more encompassing," said Gardner in a quote to the paper. "Live, work, exercise, and play at home. That is an underlying theme to the home, as well."
Glass patio decks
Another trend in outside living areas is glass flooring systems for outdoor decks. According to Mike Foti, president, Innovate Building Solutions & Innovate Home Org, glass flooring provides not only a "wow" factor but also allows light to move between spaces and floor levels.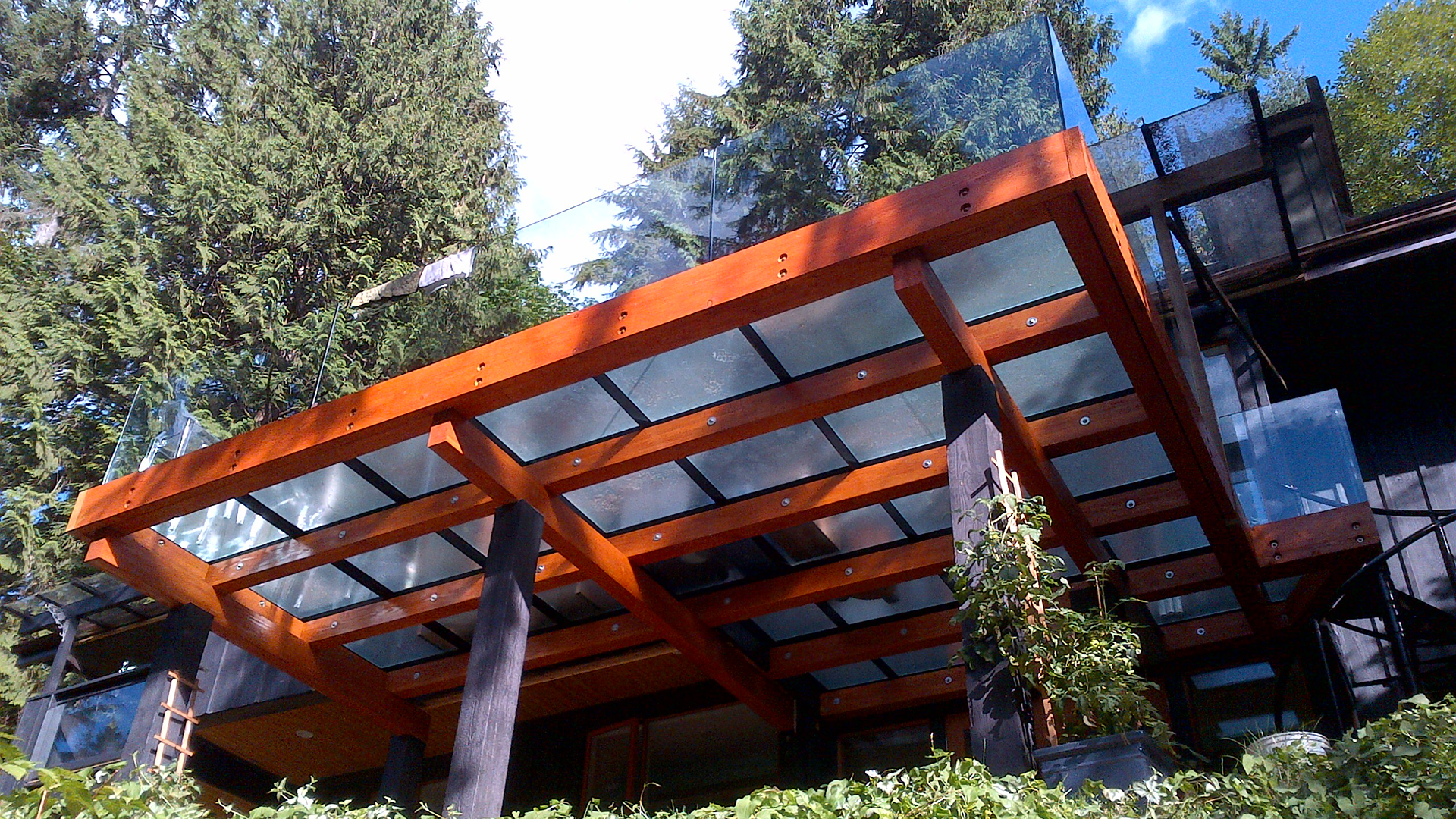 "With a deck, you block the light which would reach lower living levels of the home," he explains.
Foti describes the use of a glass flooring system for the Sand Dollar Hideaway, a vacation home located in St. Thomas. "Four glass floor sections were added. These obscure structural glass floor panels are tempered, laminated and 1-inch thick to provide a safe – yet cool – surface. In addition, there is a ceramic glass frit on the top layer of the glass for anti-skid protection."
 
Have something to say? Share your thoughts with us in the comments below.