National Hanger Co. introduces a new line of thin wooden hangers for more storage space
September 11, 2018 | 11:24 am CDT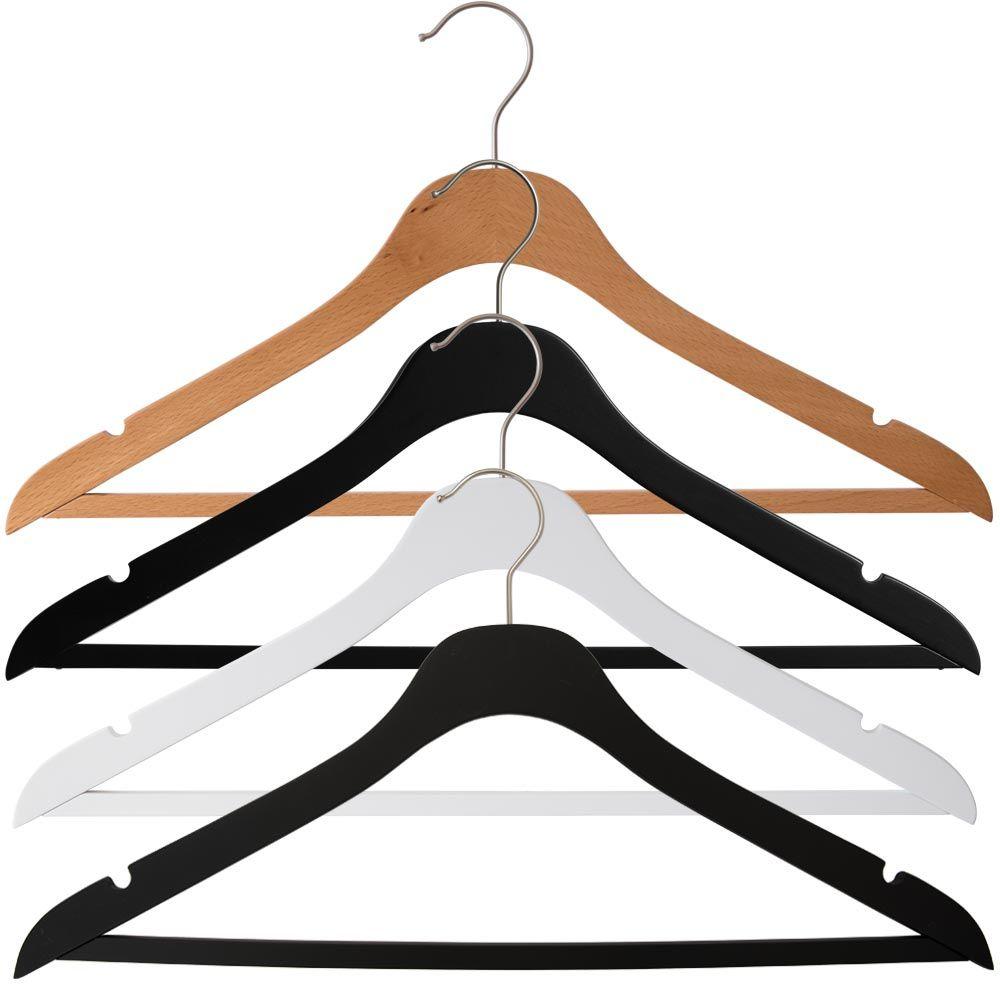 NORTH BENNINGTON, Vt. - National Hanger Company (NAHANCO), a manufacturer of retail garment hangers, introduced the SlimLine Wooden Hangers Collection.
According to the company, its wooden clothes hangers are 1/4-inch thick and the thinner design "allows for more clothes to be hung in your closet."
The top and suit hangers feature notched shoulders for hanging straps, while all of the hangers in the SlimLine Collection are constructed with a brushed chrome swivel hook. In addition, the bottom hangers feature a dropped bar with padded clips for securing pieces and the suit hangers have an attached pant bar for coordinates. The collection is available in four finishes, including a premium non-slip rubber finish.
NAHANCO is the largest manufacturer of retail garment hangers in the USA and has been servicing retailers – from chain and department stores to niche stores, since 1925. Located on 22 acres of land in North Bennington, Vermont, NAHANCO currently owns and operates a 350,000-square-foot facility comprised of a manufacturing and tooling building, three warehouses and its worldwide corporate offices. 
Have something to say? Share your thoughts with us in the comments below.