Multi-purpose rec room with entertainment and storage options
April 6, 2022 | 7:50 am CDT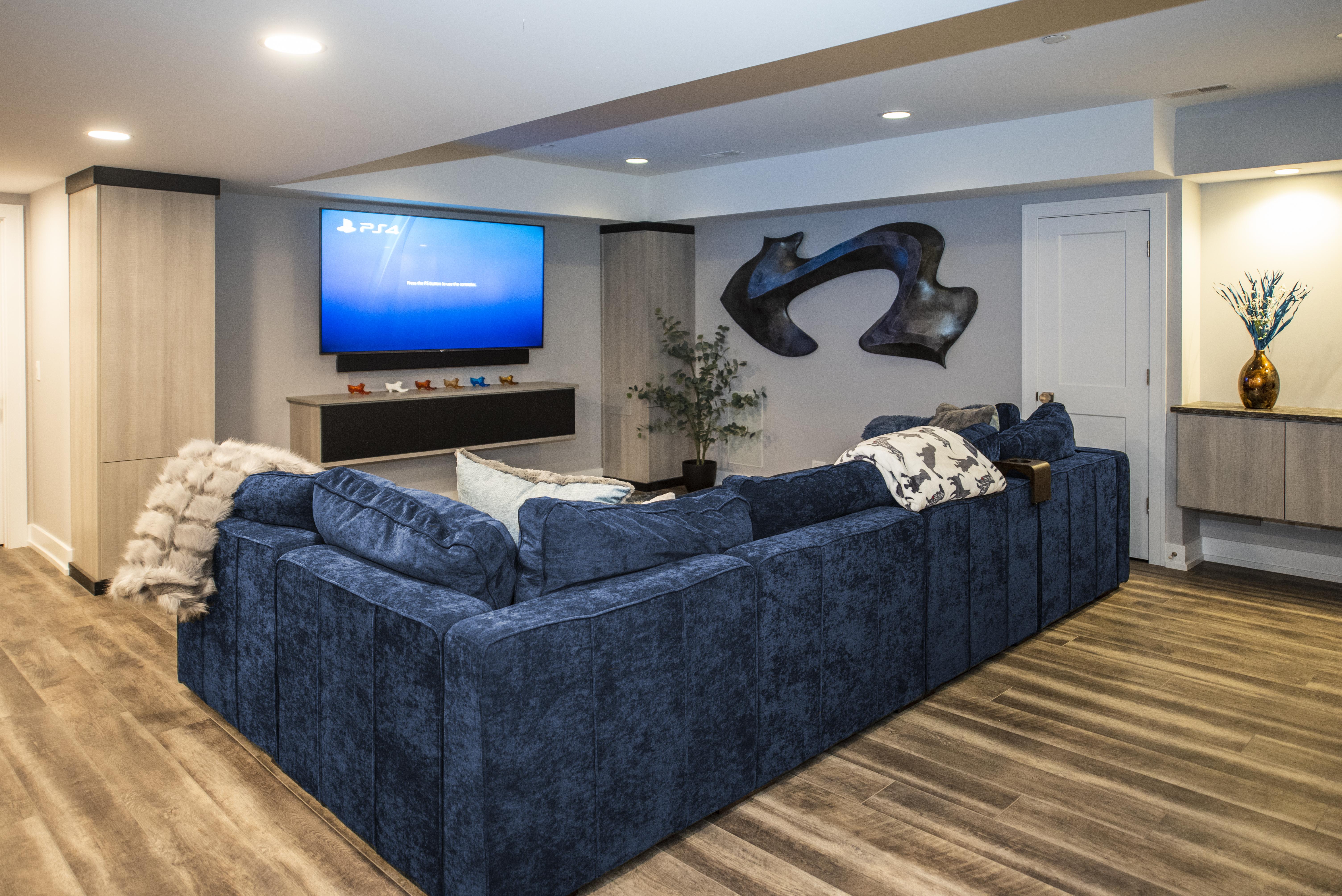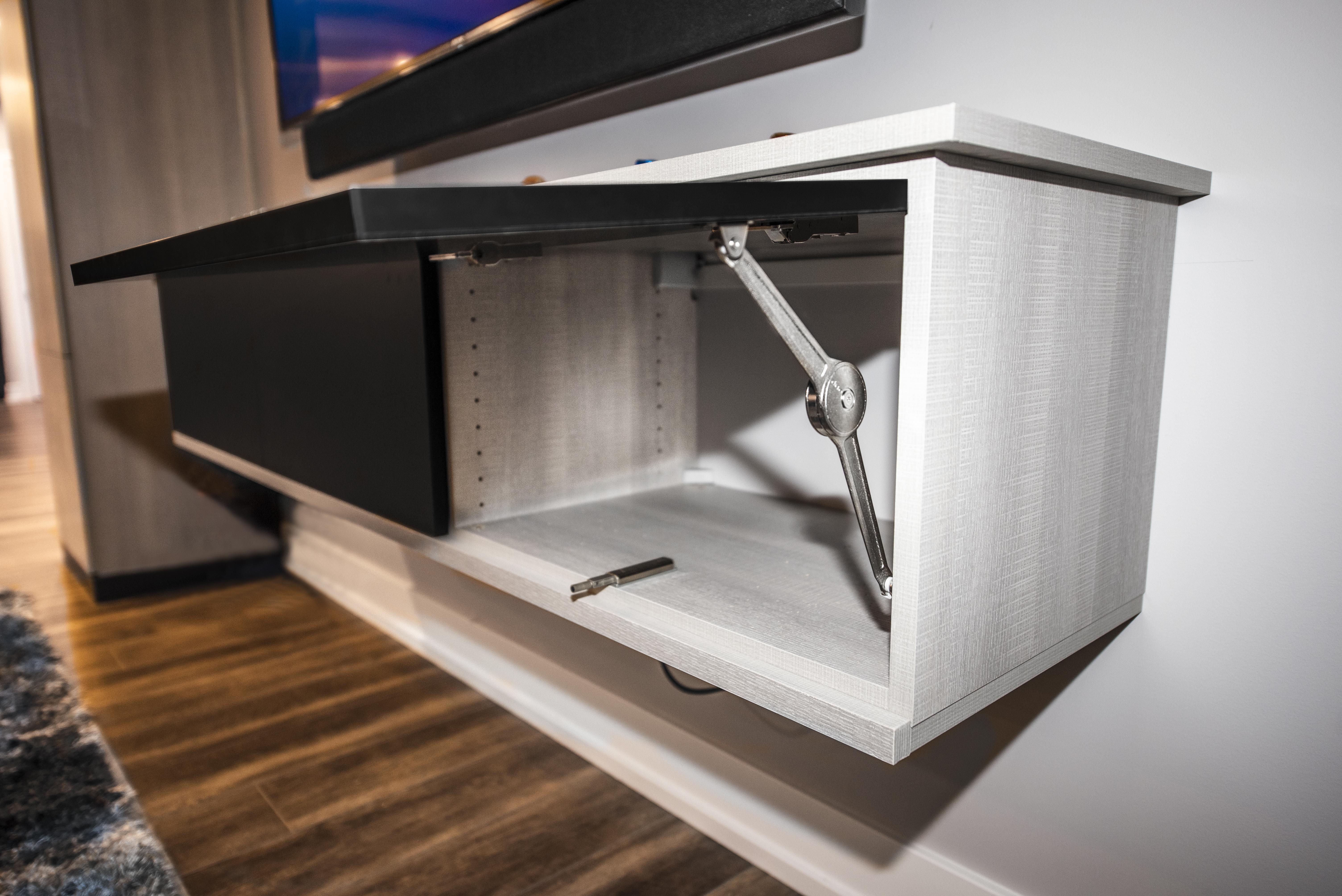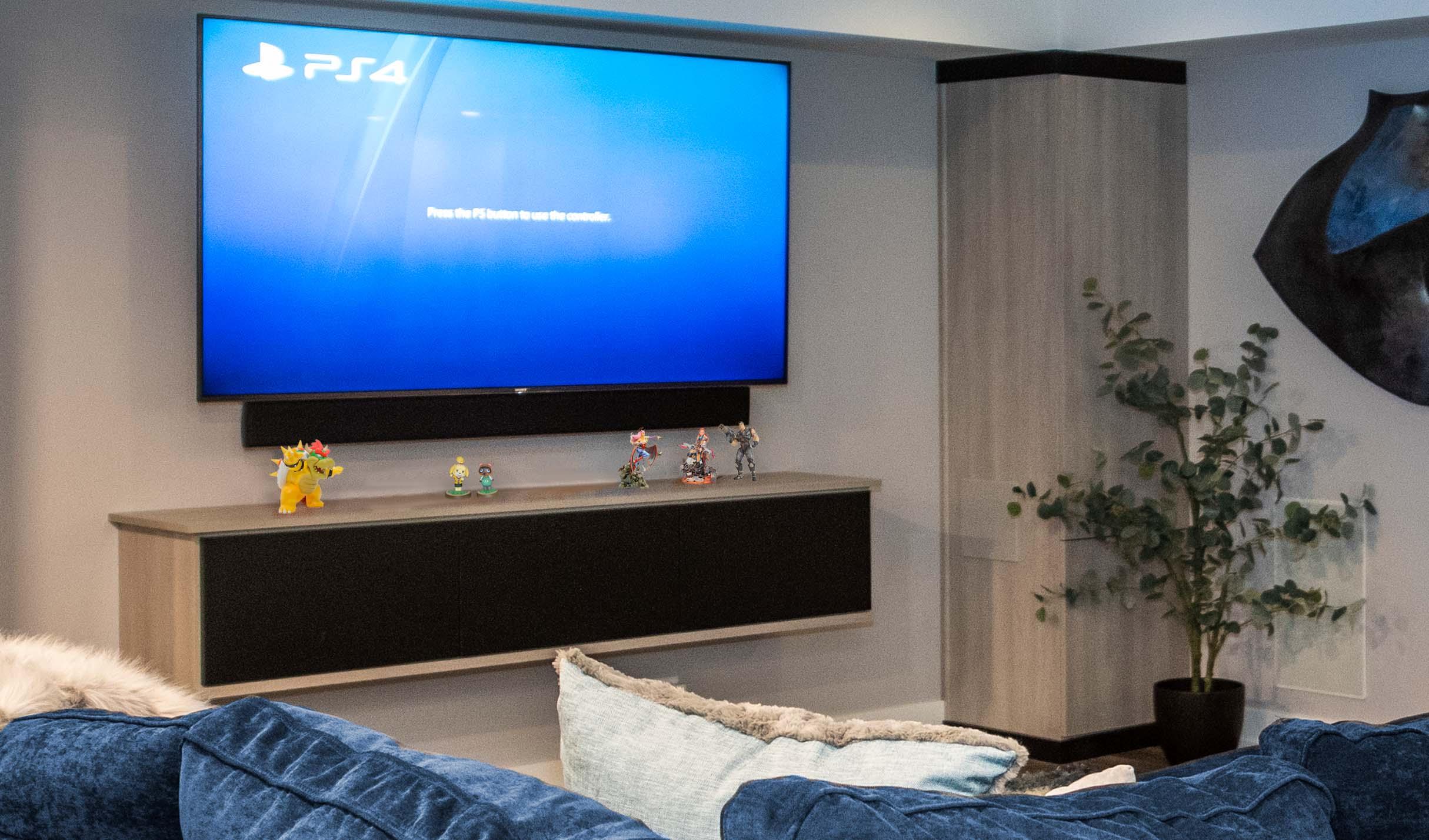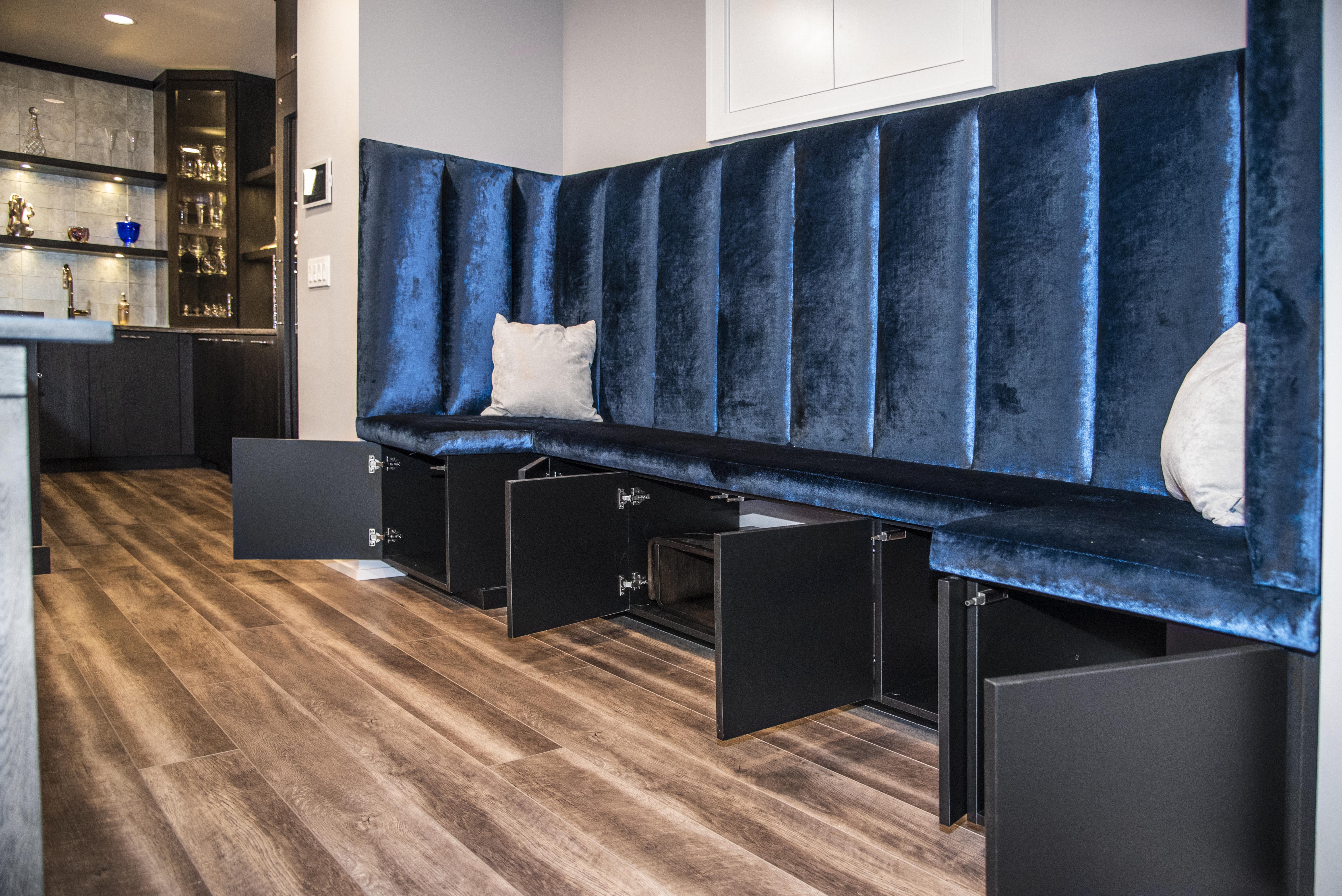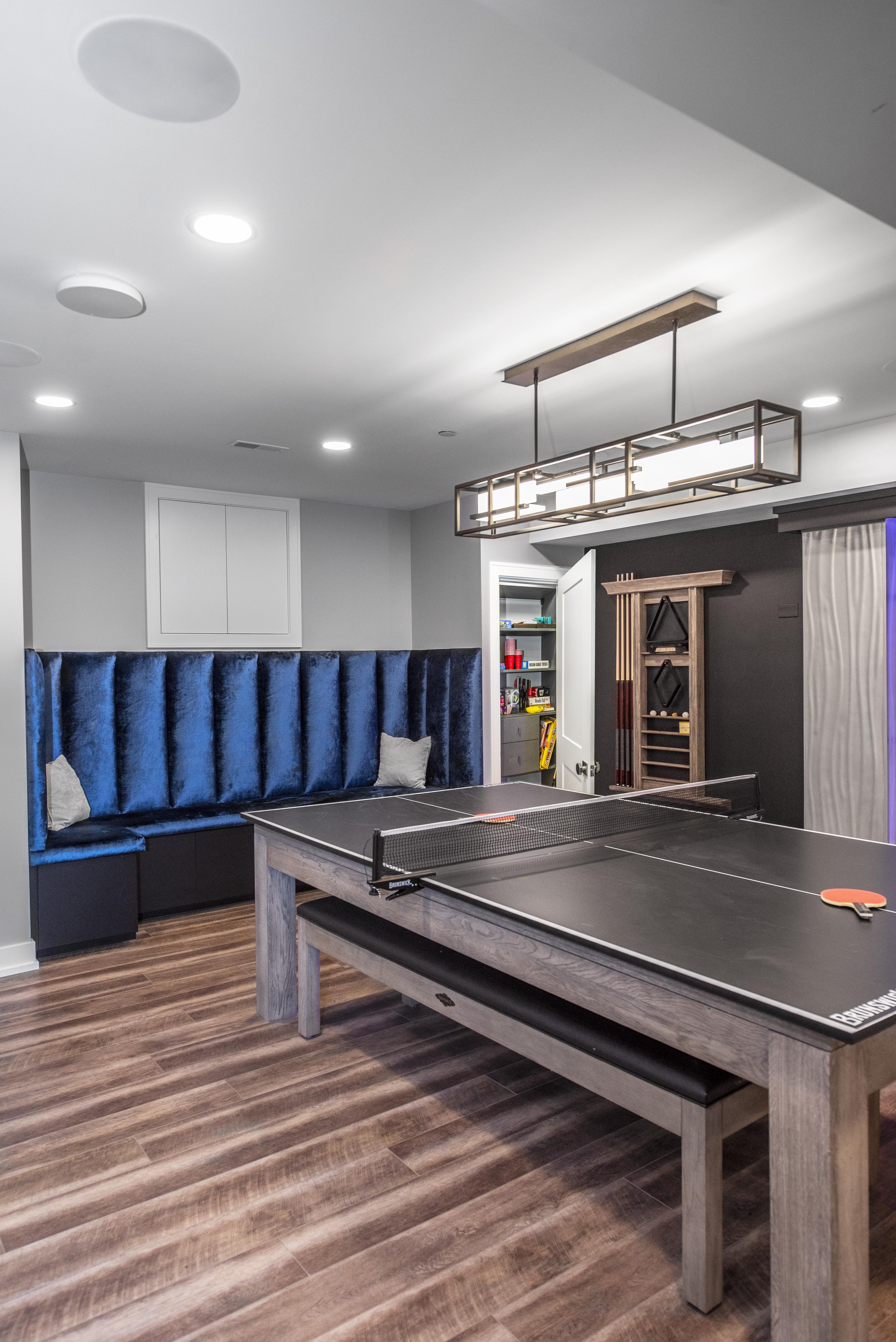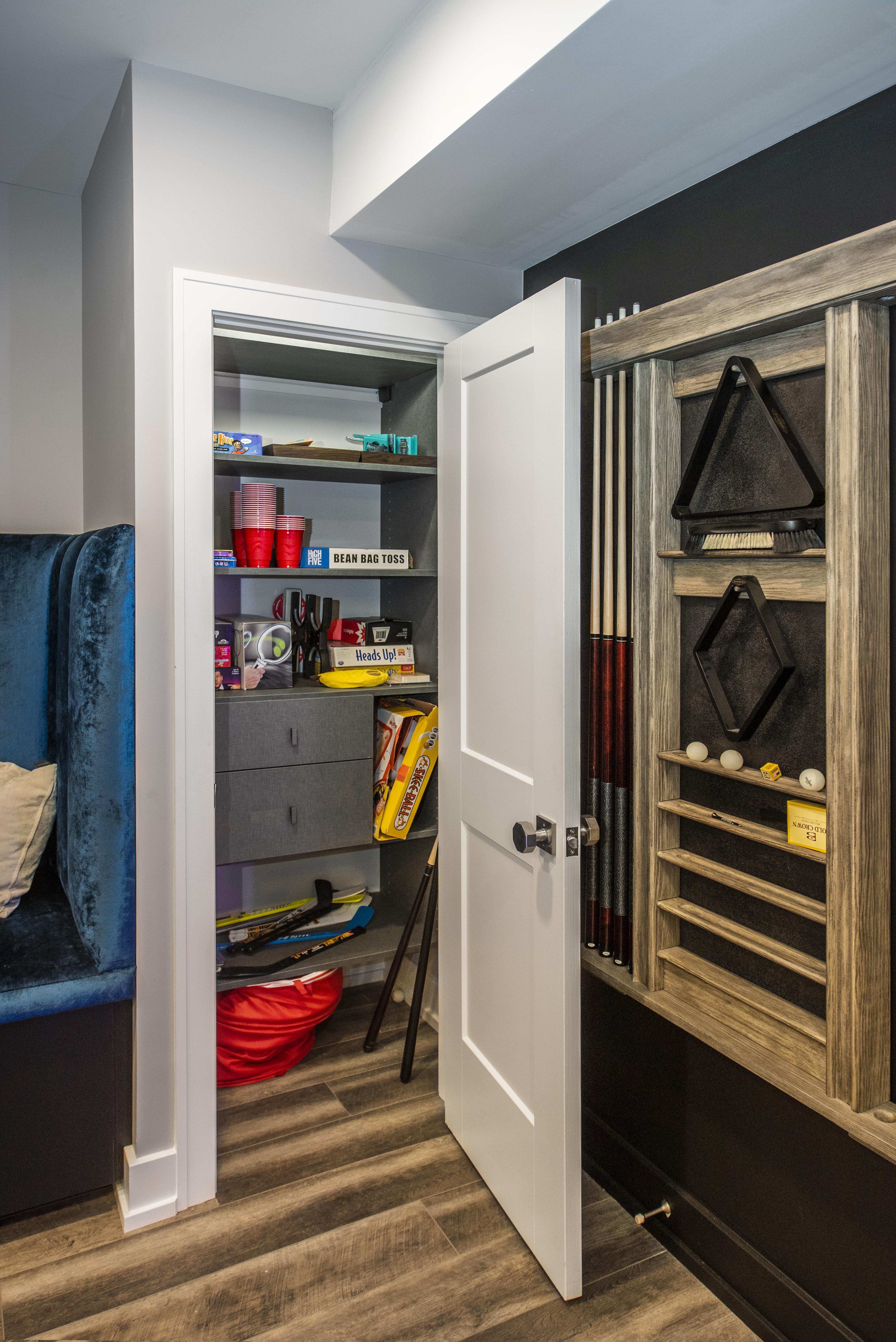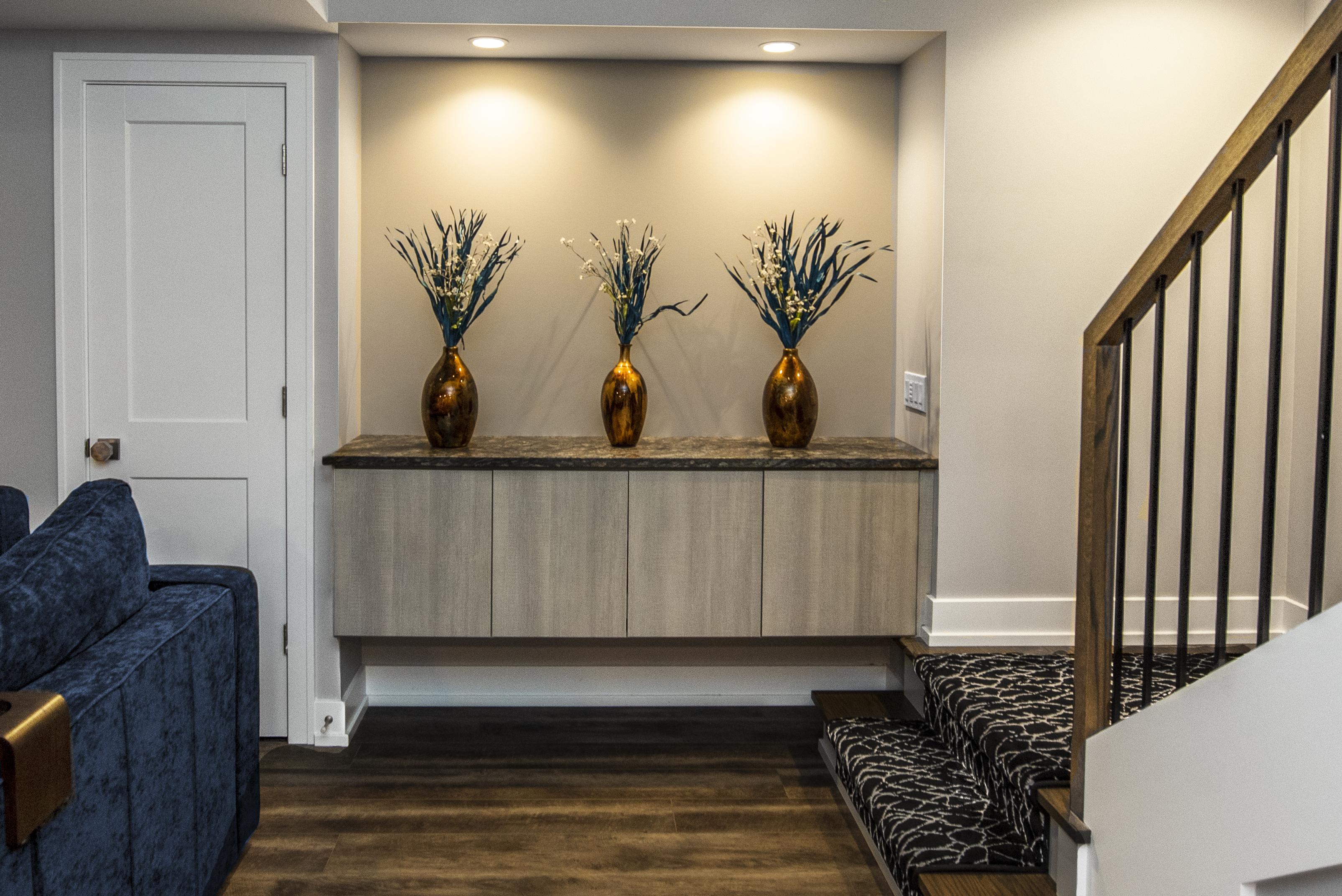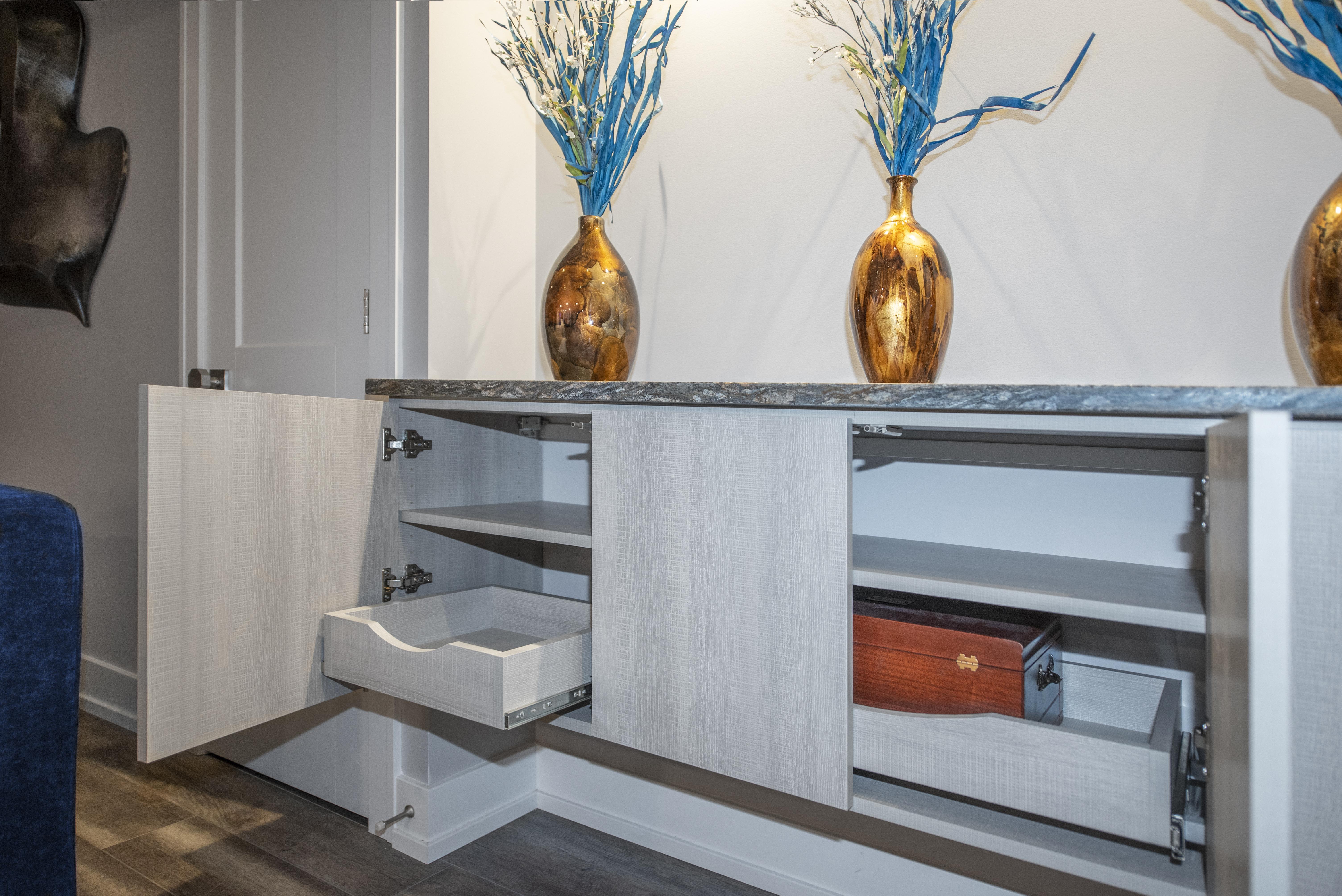 2022 Top Shelf Design Awards
Designer: Nicole Cohen, Closet Works
Category: Specialty (Craft, Pantry, Laundry, Mudroom)
Project Title: Game On!
Project Description: 
Entertaining at home means a lot to this family. Whether it's a one-on-one game of strategy or a party with many people, they want to provide fun activities without having to leave the house. That's why they decided to provision their basement to function as a multi-purpose rec room with lots of entertainment options. Separate rooms were carved out for a home theater, exercise room, and game area.  
The game room is the largest of these spaces. It's the first area you enter and is open to the staircase that accesses the main level of the home. This space provides areas for playing traditional board games, video games, billiards, and ping pong. Because so many different game options are provided, storage for a vast array of equipment became a necessity. But the storage needed to enhance rather than overrun the room since it is heavily used for entertaining. Additionally, the homeowner abhors clutter, preferring a streamlined, minimalist look. I needed to design storage that would eliminate any appearance of an over-abundance of game "stuff" available in the space while maintaining convenient access to everything.  
I planned out three storage areas that also serve to increase the functionality of the space. The first consists of a small alcove at the foot of the stairs where I designed a floating credenza that provides a lot of storage without taking up much visual real estate. Touch latch cabinet doors provide access to cabinet contents while maintaining a minimalist, streamlined look. Pull-out pantry shelves are used for small video game cartridges, accessories, and general entertaining supplies.  
Larger items can be kept on the adjustable shelves. I kept the cabinet at credenza height so that the countertop could also be used as a serving area for appetizers during parties. A quartz countertop with recessed lighting above completes this storage unit.  Next to it and around the corner is the video gaming area proper. This area holds three storage cabinets. The focal point is a floating storage unit situated on the wall in front of the sofa and below the large, wall-mounted TV. It holds most of the video gaming system components. I used the same laminate for the structure of this cabinet as the one near the stairs. This provides continuity between the two areas. However, Super Matte Black laminate doors that flip up provide a techy accent in the gaming area. The doors coordinate with the TV and soundbar above so that the media components and the cabinet look like they belong together as a single unit. Doors are touch latch once again to avoid the need for handles and knobs, maintaining the streamlined look. On either side of the floating cabinet, I designed 20-inch by 20-inch by 83-inch columns that are covered in matching River Rock laminate. The columns are floor-to-soffit/ceiling. Super Matte Black accent laminate covers the flat crown and base molding, visually tying all the pieces together into a single storage system.  
The left column functions as an invisible closet. Two doors divide the front of the column into two cabinets.  The upper cabinet provides a great place to stash more game equipment while the lower cabinet hides pull-out trash and recycling containers. The other column to the right provides symmetry and covers the sump pump. A removable panel allows it to be serviced.  
On the opposite side of the room is the board game/billiard/ping pong area. This area is dominated by the family's multi-game table that switches over from pool to ping pong to board game surface with benches. It's a great piece, but with all these games comes a need to store balls, paddles, boxes of board games, etc. To handle this, I customized a small closet with closet organizers and drawers. This took care of most of it. But more storage was needed. I didn't want to cover the adjacent wall with cabinets because guests also needed to use that space as a place to sit down during large gatherings. There is also an access panel to a crawl space that needs to remain accessible.  
Instead, I combined the need for storage with a need for seating and designed a large banquette on the wall next to the closet to solve both issues. I used black laminate to tie in with the storage in the video area and the owner's game table. The banquette seats six comfortably. It opens like a cabinet below the benchtop, providing plenty of storage for any games the owners might acquire now or in the future, making this a storage solution to last a lifetime.
Project Construction: 
The cabinet next to the stairs rests on a support cleat. All grain in the River Rock laminate is oriented vertically.  Flip-up doors with touch latches were used on the gaming cabinet. Two panels, false door fronts, and a toe kick were used on the tower covering the sump pump bump-out to maintain symmetry. Access panel/door on side of storage tower for maintenance of sump pump. Flat B100 crown and base molding trim out both storage towers.
Materials Used: 
River Rock laminate. Super Matte Black laminate as an accent for gaming cabinet doors, crown, and base moldings of storage towers. - Super Matte Black laminate for a banquette. - Flat laminate door and drawer fronts. - Touch latches for all cabinet doors. - 2 Hide-a-Dock charging stations in banquette. - Flip-up doors on floating video game cabinet. - Birch under-mount soft-close drawers. - 3 scalloped pantry pull-out shelves. - 2 birch wood, under-mount drawers with soft-close. - 1 pull-out trash and recycling organizer.
Equipment Used: 
ClosetPro drawing software for front-end design work. Cabinet Vision CAD software for final plans.
Have something to say? Share your thoughts with us in the comments below.