Mini glam budget-conscious master closet with boutique style
April 8, 2022 | 3:15 pm CDT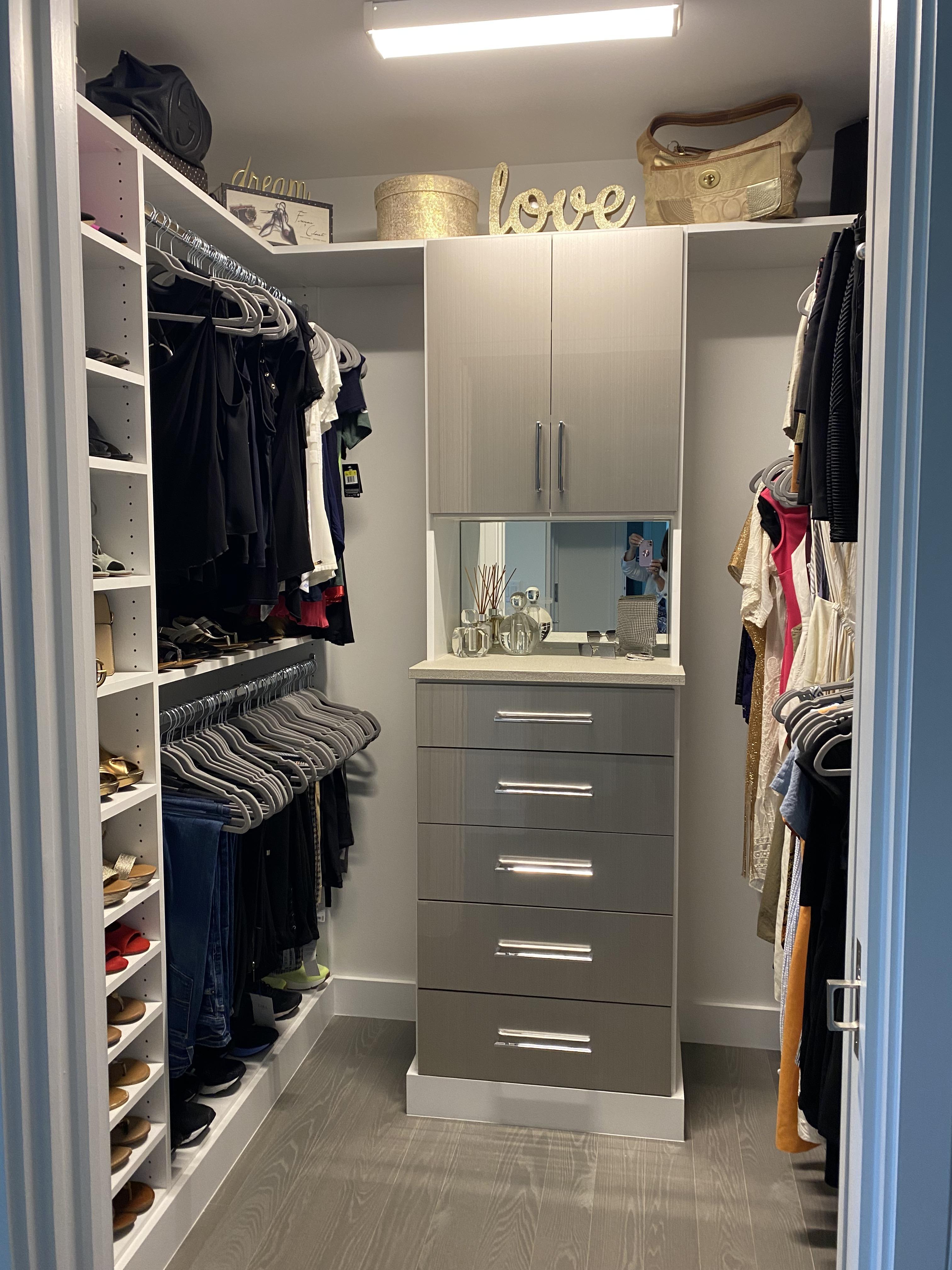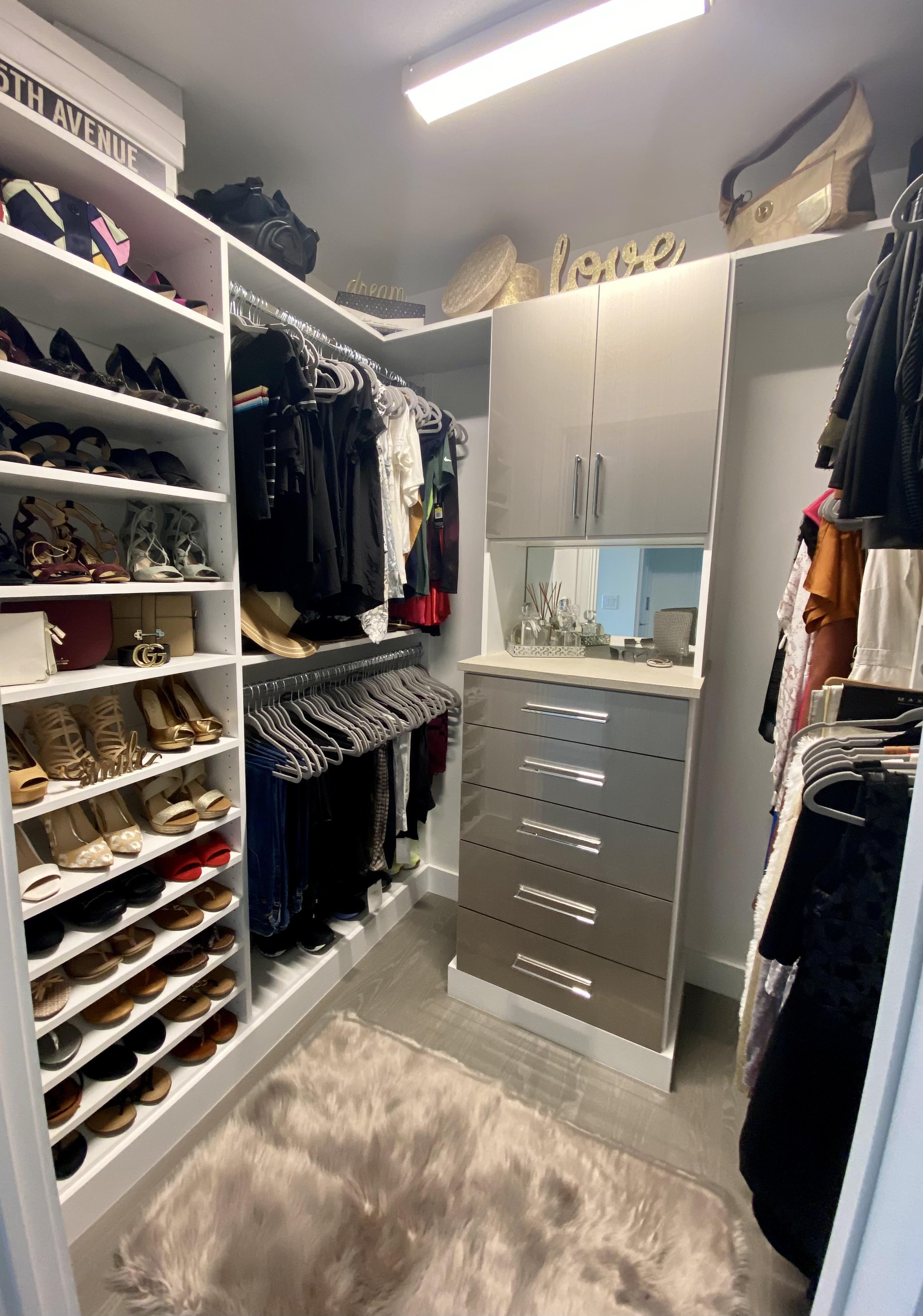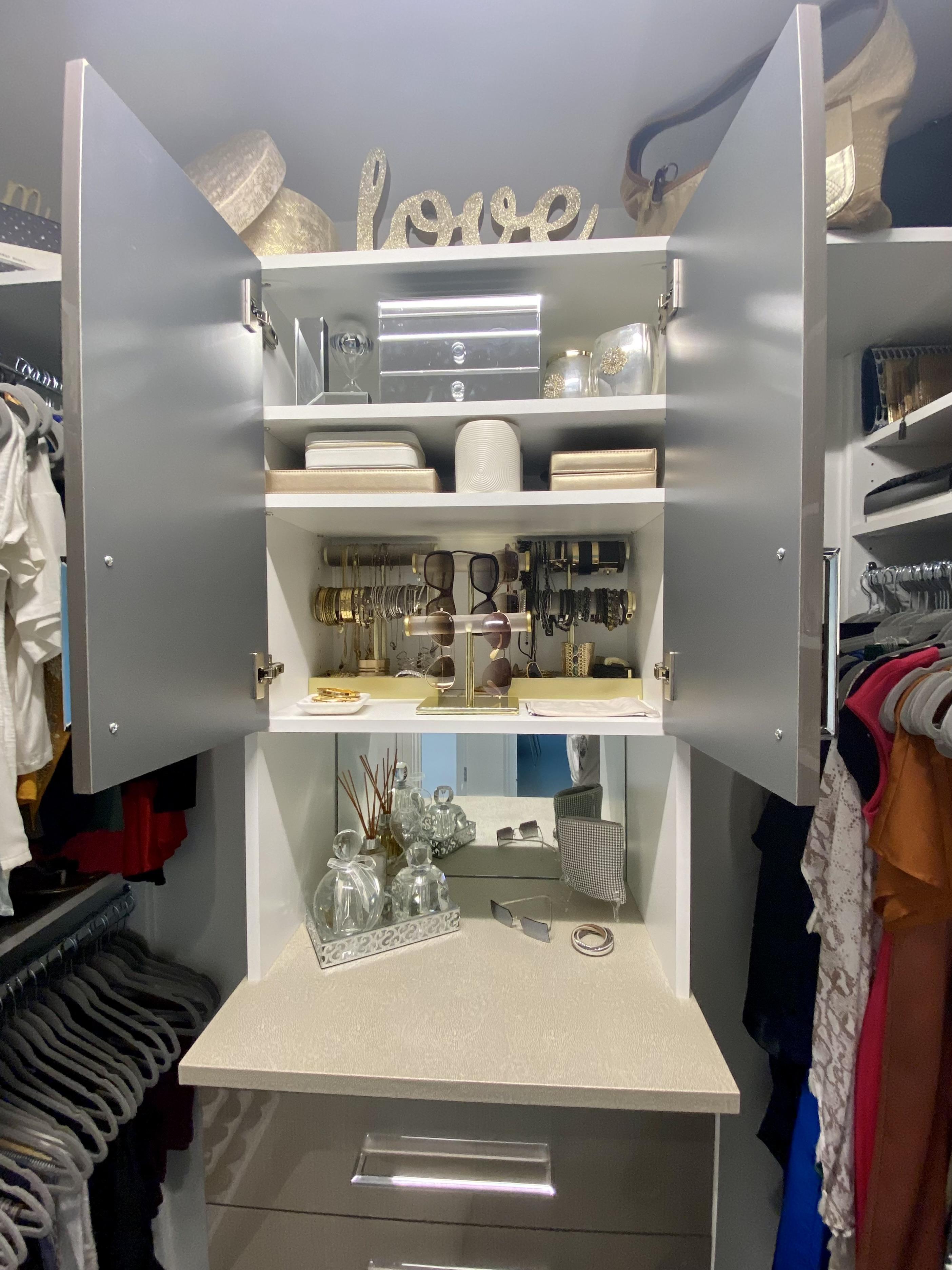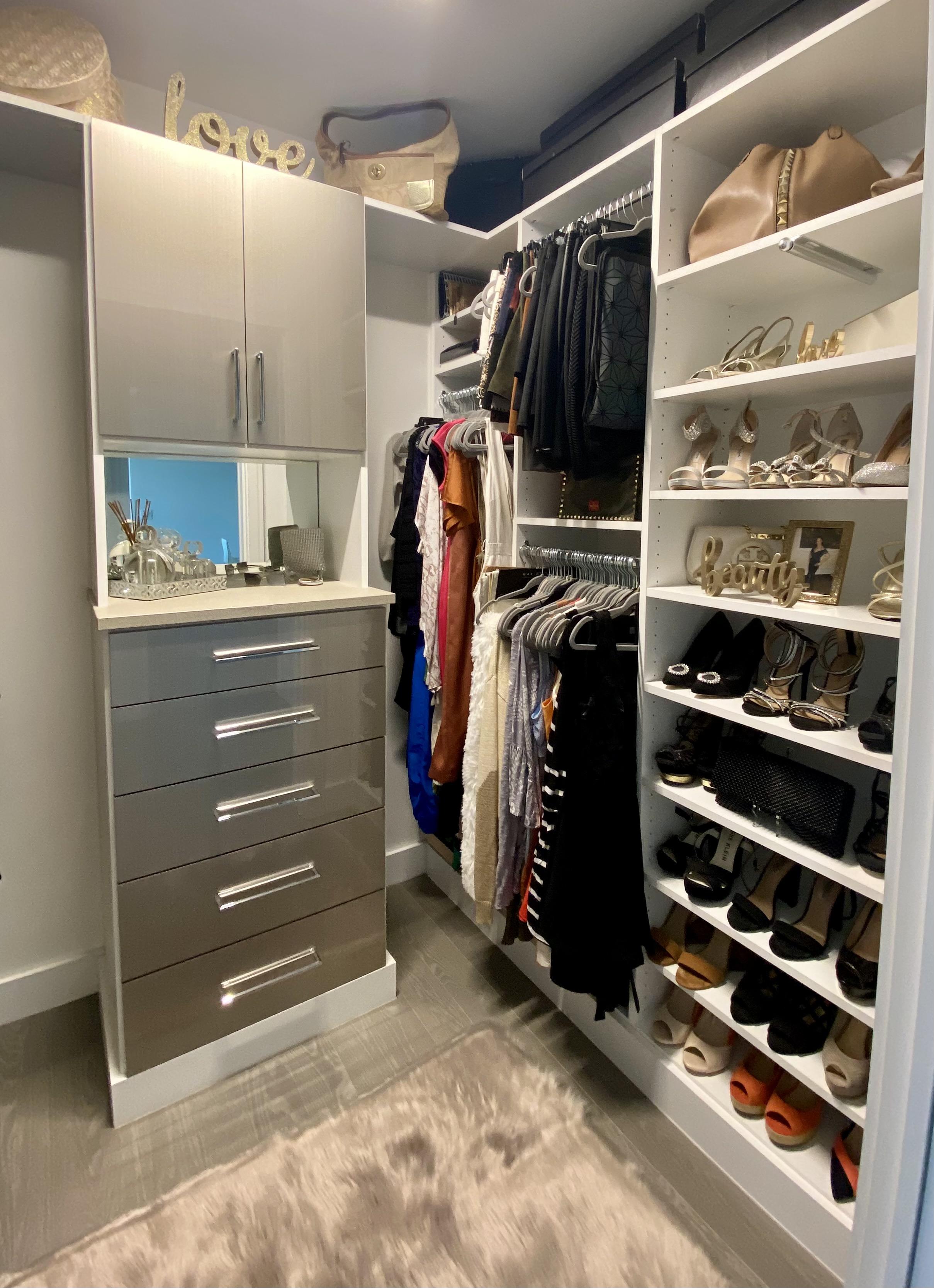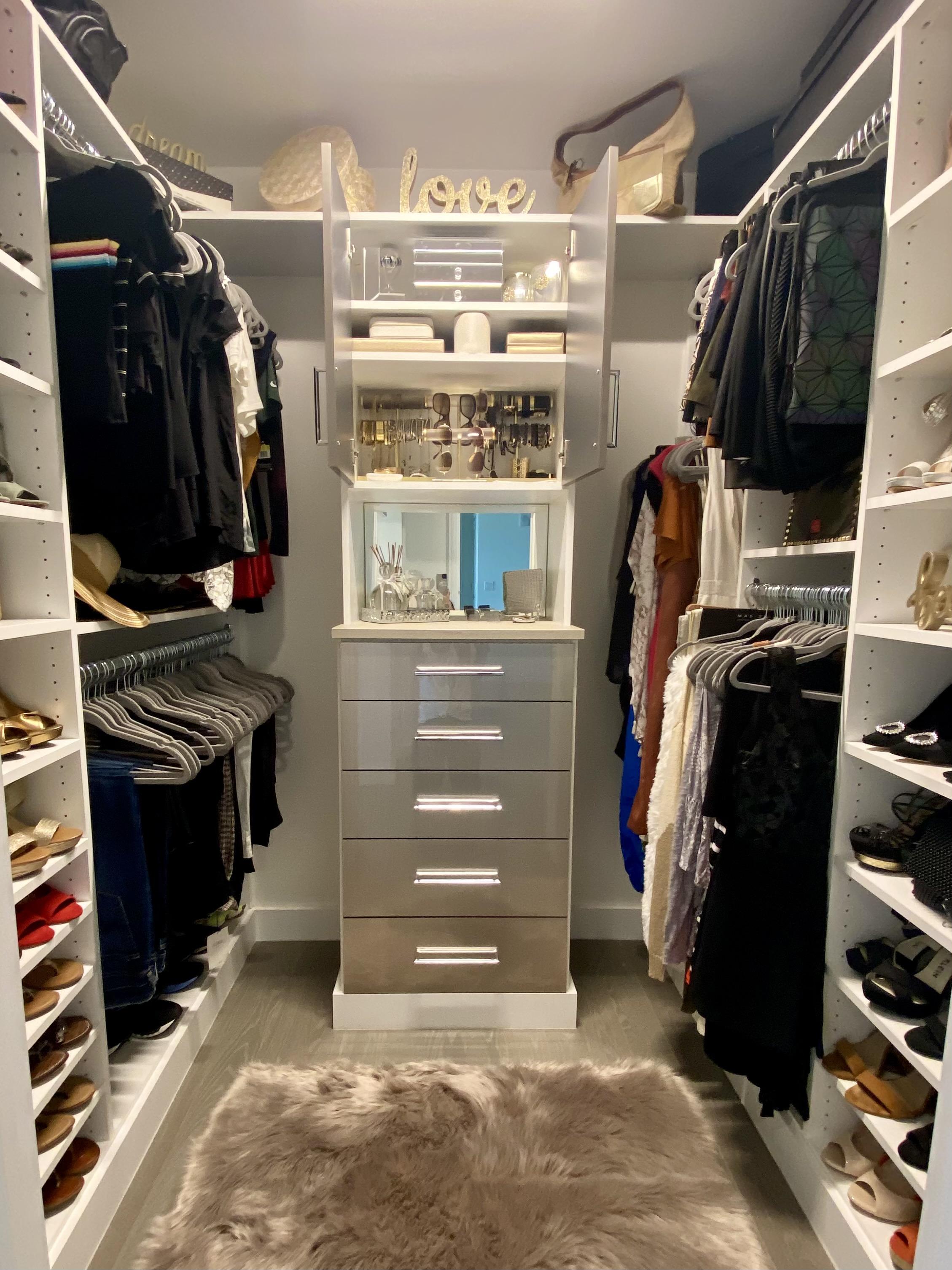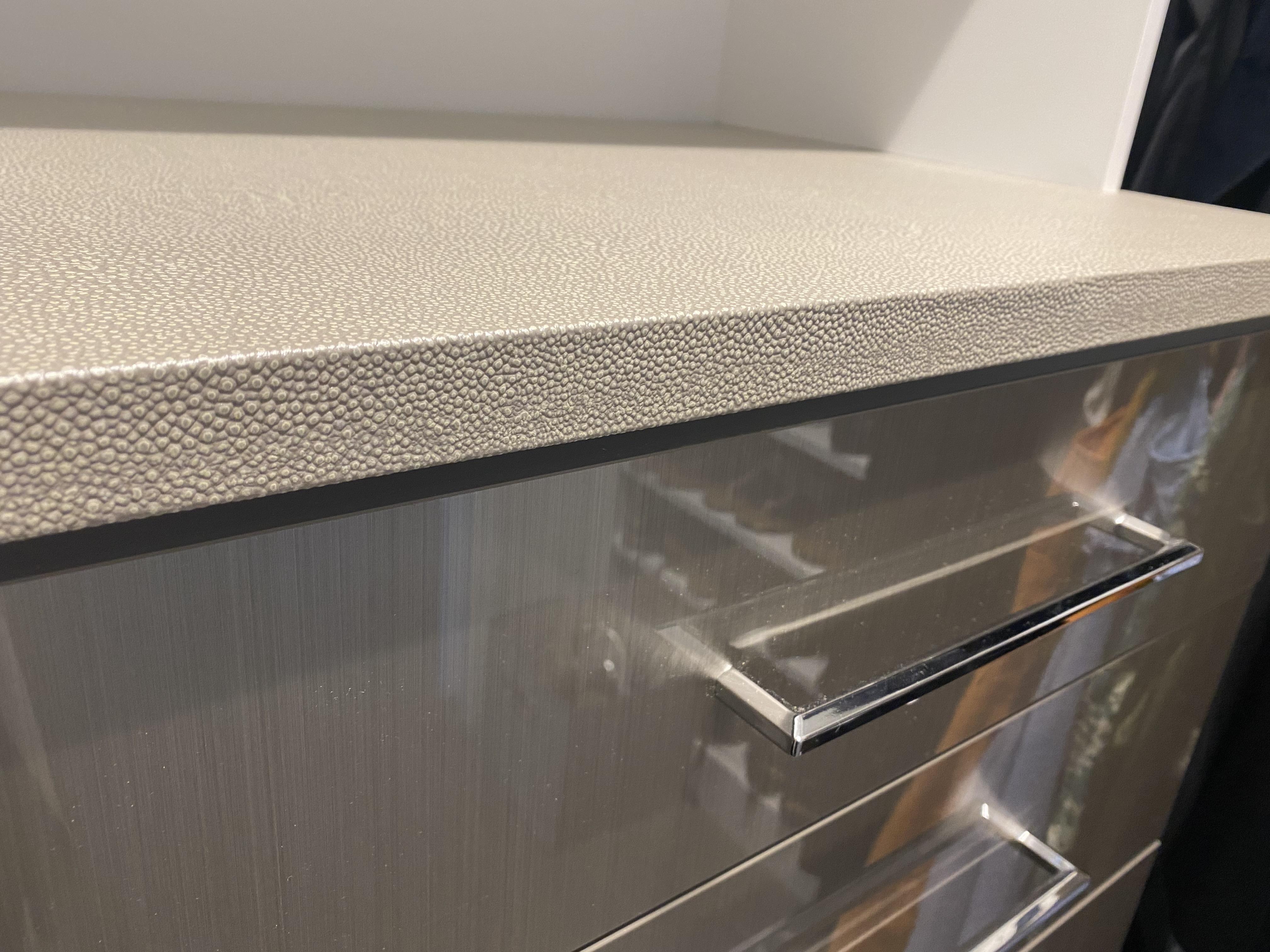 2022 Top Shelf Design Awards
Designer: Patty Miller, Boutique Closets and Cabinetry
Category: Closet: Laminate Under 18 linear ft.
Project Title: Mini Glam Closet
Project Description: 
This project was a small budget-conscious master closet for a single lady that wanted to feel like a million bucks when in her closet!
Project Construction: 
I focused on how I can design and glam closet on a budget. The decision was to design the side walls in white floor-mounted units and make the back wall the focal point. Shoe shelves on the right and left walls were very specifically spaced to show off the client's beautiful shoe and bag collection. Many times designers will specify a section for shoes and a section for bags. In this closet, I designed an area for shoes and bags to be displayed together like a high-end boutique. Even though the right and left sides of this closet are simple white cabinetry, the decision on what to display or store in these areas is what makes it very special. The focal point, the back wall, is a basic white cabinet with stunning high gloss wired acrylic doors and drawer fronts, there is a custom velvet jewelry insert and a mirrored back with a shagreen leather countertop.  This is what gives this closet the glam, wow factor!
Materials Used: 
Tafisa white melamine
Northern Contours Mercury Wired Acrylic Mirror
EcoDomo Shagreen Leather
Top Knobs handles
Equipment Used: 
KCD Closet Pro
Have something to say? Share your thoughts with us in the comments below.