High-end home office for a work from home interior designer
April 7, 2022 | 4:20 pm CDT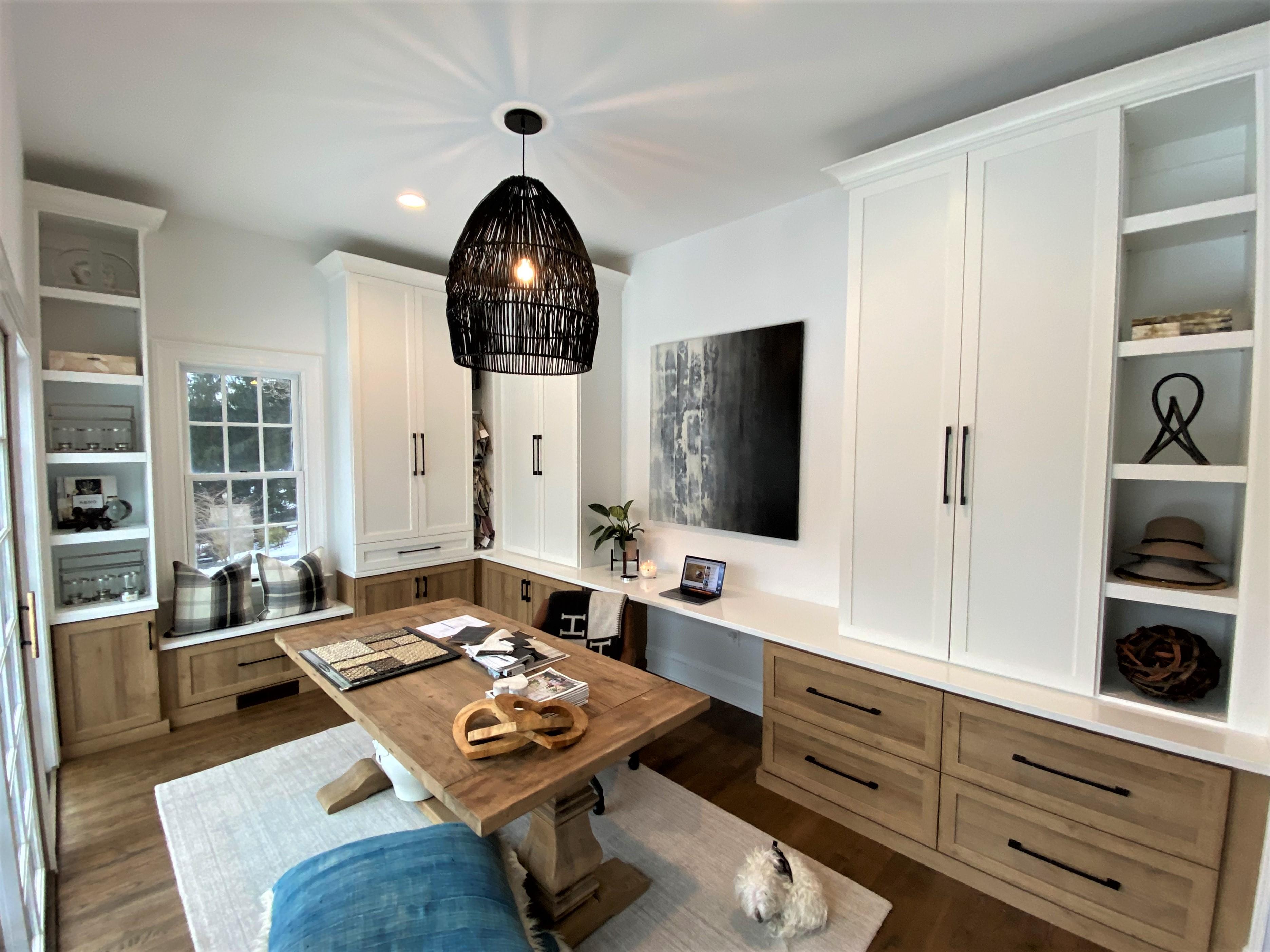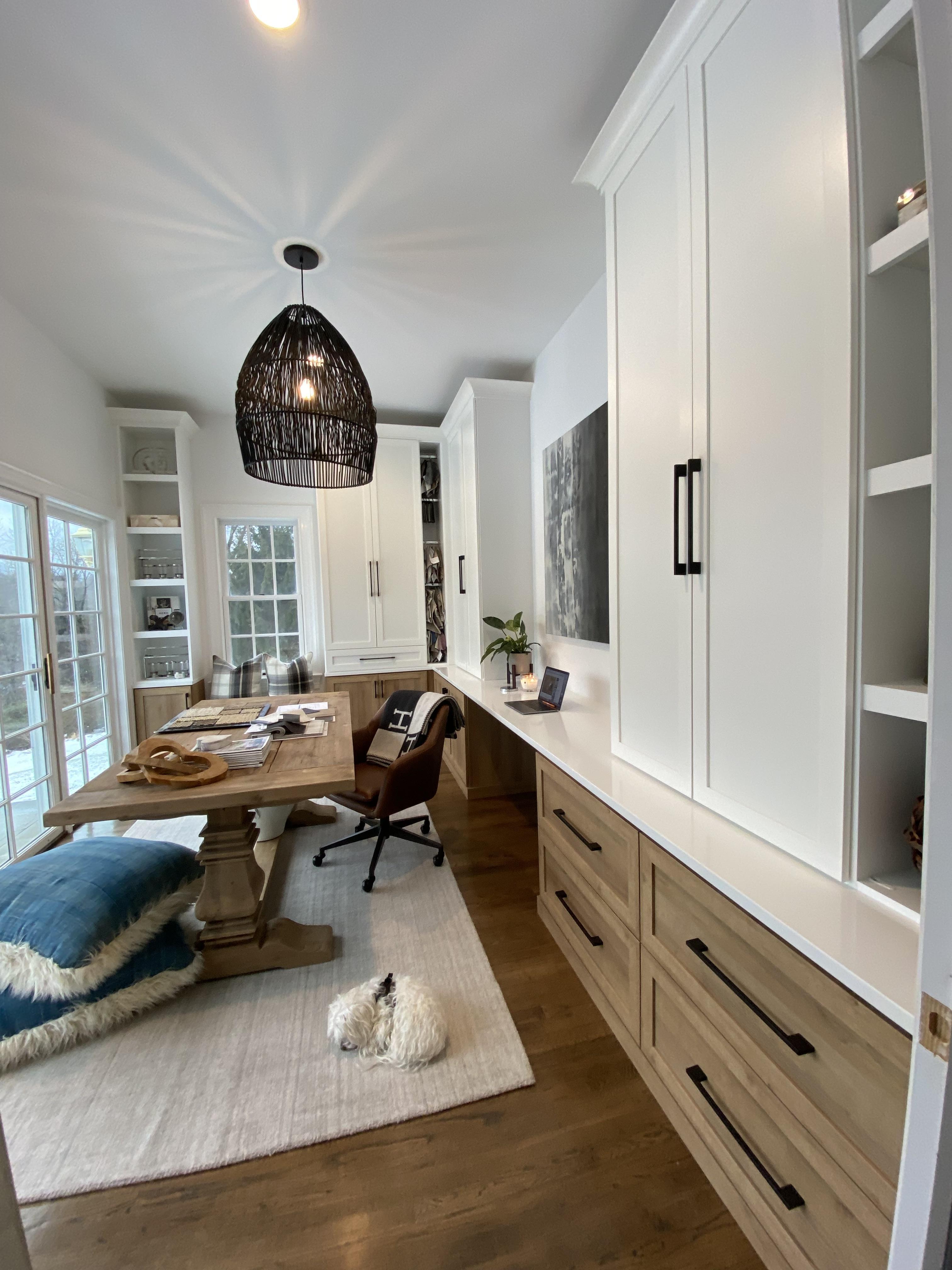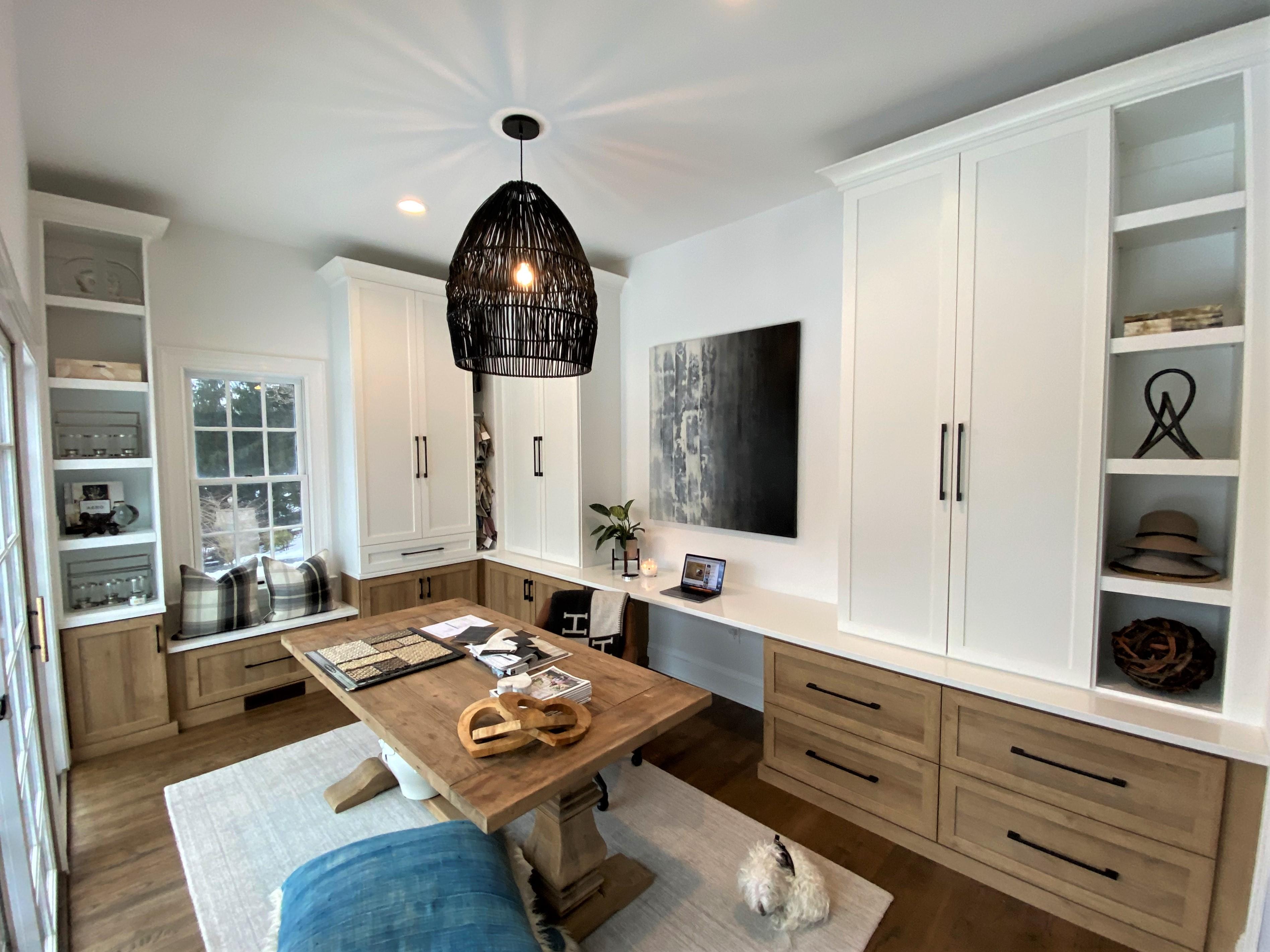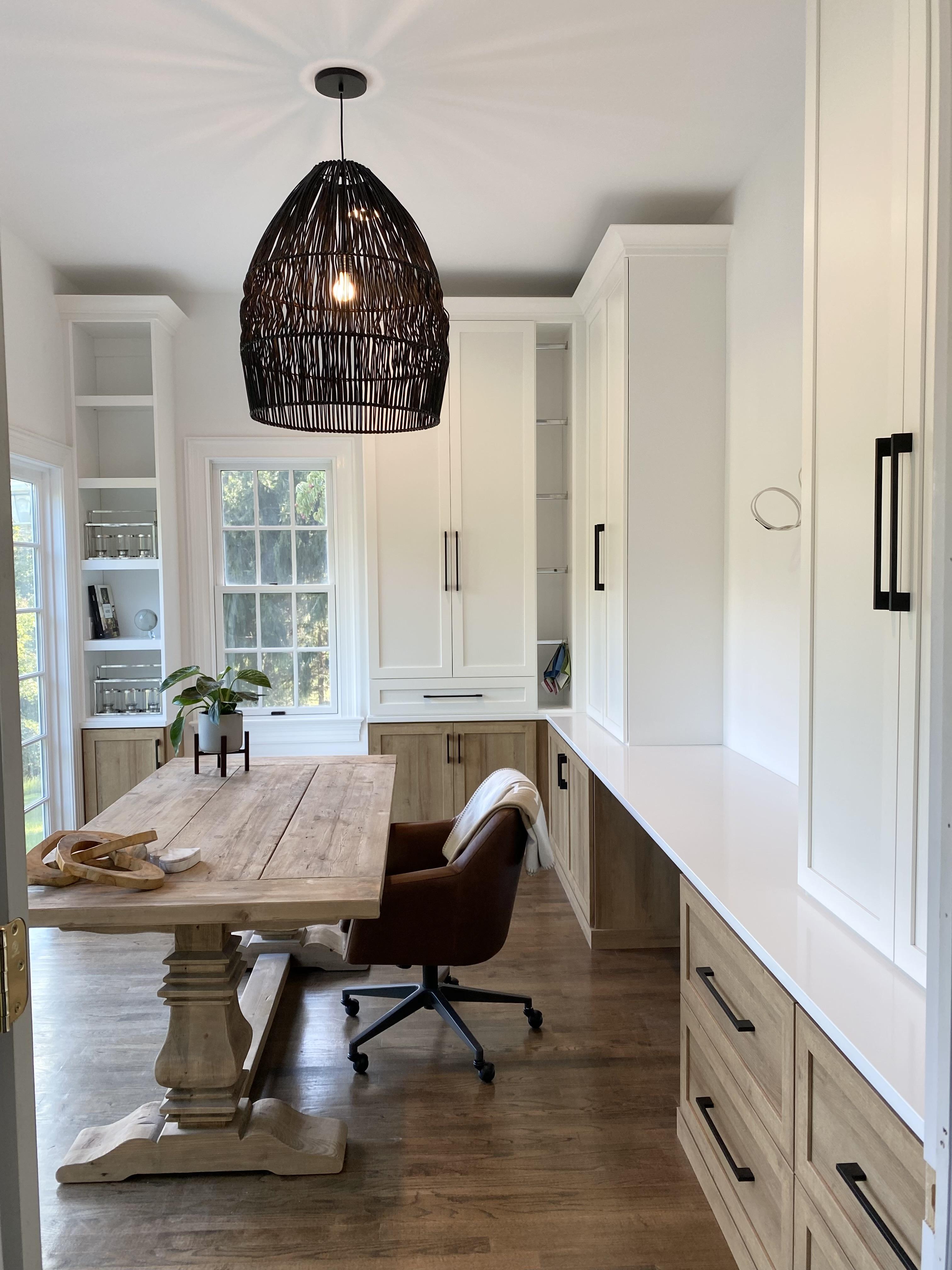 2022 Top Shelf Design Awards
Designer: Wendy Scott, Boutique Closets and Cabinetry
Category: Home Office: Under 150 sq ft.
Project Title: Designer Digs
Project Description: 
For the "Work From Home" interior designer, not just any office would do. We needed custom, stylish, and a high-end look at a comfortable price point. The complete organization was needed to keep her on point with her projects while displaying samples in a pleasing way for visiting clientele. The white open shelving was made with "no holes" and then drilled on-site for each shelf. These shelves were "robust shelves", a 3/4" shelf with a 2" mitered front. Each cubby is used to house the client's project bin or samples. In the corner nook, we used small rods, again drilled on-site, to hang fabric samples. Adjustable shelving and rods are stored behind closed doors for additional sample organization.  Wood-grained melamine was used for the bases to elevate the design.
Project Construction: 
All open cabinetry was drilled on-site for each specific shelf or rod.  One of the base cabinets was divided in two for a slideout printer shelf. File drawers were added.  Under the window was a wall vent. This unit was boxed out, then vented out the toe kick. 
Materials Used: 
Uniboard Cannes Tafisa White Canary 5 piece fronts and crown JB Cutting Robust (fatty) shelves Quartz countertops Oval rods drawer dividers
Equipment Used: 
KCD and Closetpro 
Have something to say? Share your thoughts with us in the comments below.