Genuwine Cellars puts the 'wow' in wine storage
December 5, 2017 | 5:06 pm CST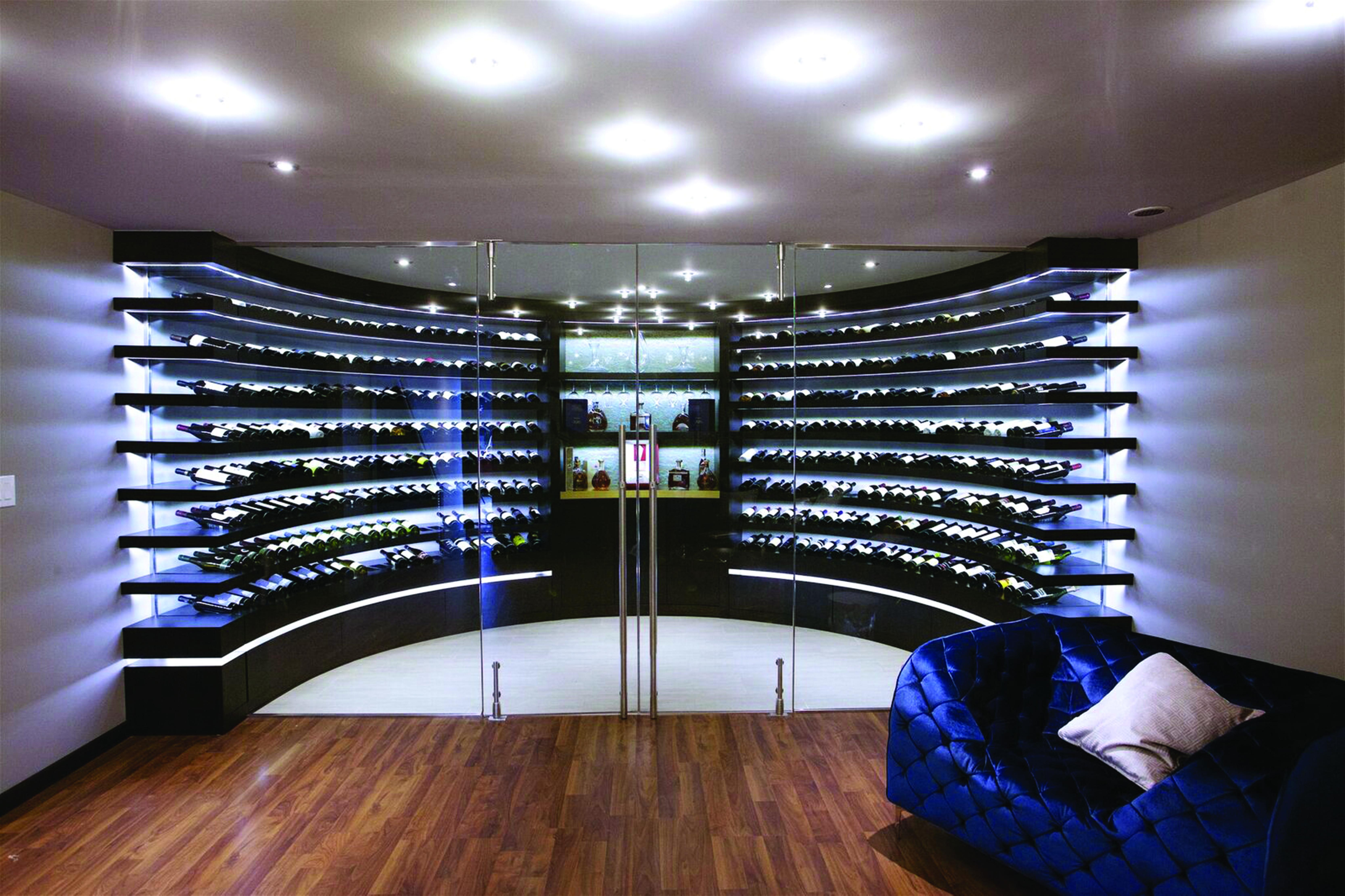 Photo By Genuwine Cellars
Genuwine Cellars has been designing, engineering, manufacturing and installing wine cellars since the company was founded in 1995 in Winnipeg, Manitoba. Robb Denomme, co-founder with Lance Kingma and now sole owner of the company, says he and Kingma were inspired to build their first wine cellar "by a love of fine wine, fine woodworking – and a bet." 
Denomme explains that he and Kingma were drinking wine with a friend who wanted a wine cellar for his home and growing wine collection. "Our friend was a wine writer. He kept getting bottles of wine given to him because of his job and he needed a place to store them. Kingma, who then was making custom decks, said, 'I bet you and I could make a wine cellar,' and we did."
The first design, featuring California redwood, led to a request for another wine cellar and the formation of the business that has been growing and thriving ever since. "The business has attracted clients who have seen our work at a friend's home. They say, 'I want one like my neighbor's only a little bigger and little better,'" says Denomme. "Or people call and say, 'We were told what we want sounds like a job for Genuwine Cellars.' We love complicated projects. A good design offers creative use of space but it must also be functional. We have built our business on a passion to have the best of all the elements that are needed in a great wine cellar."  
Genuwine Cellars creates residential as well as commercial designs. "Wine storage needs a controlled environment, tailored to protect the wine in a collection," says Denomme. "One of the first things we do is determine details about a client's wine collection. What they have now and what they will be adding in the future."
The company does little advertising preferring to use social media and the company's website. "We take an interactive approach on the website. We offer information about wine cellars and specifically about our process," Denomme explains.  Their website is a wealth of information about the process, including their Wine Cellar Design Form, which Denomme describes as an information depository where potential clients can share their ideas, floor plans, style preferences and more. "We designed it to be a survey and overview of the custom design and build process," he says.
They also have a Wine Cellar Construction Guide online, featuring a step-by-step review of the basic elements of the wine cellar construction process, from determining the position of the wine cellar in a client's home to framing the room, installing a vapor barrier and insulation plus information about wall coverings and flooring (carpeting is a big no-no for wine cellars). Door selection is discussed along with the importance of a cooling unit and where it should be placed plus electrical requirements, including surge protectors and adequate power for a cooling unit and any lighting. Lighting and venting tips are also included along with information on racking. "Racking varies dramatically based on styles, dimensions, quality, materials, finishes and craftsmanship. Your wine cellar can range from a purely utilitarian storage facility up to an elaborate custom-made work of art."
The website also features a gallery of images of past work plus information about the Genuwine Cellars Design Loft, "an ultra-specialized unit, dedicated solely to wine cellar design." 
One of the company's newest designs is The Cube, which features a straight-line aesthetic. Two years went into the design and engineering of the Cube. Considerations such as bottle weight, gravity, longevity and stability were all accounted for. The result is a design that has the ability to "handle a tremendous degree of overhang stress, with individual shelves capable of carrying over four cases of wine each," according to the company's website. "The Cube began as a competition between design teams at Genuwine Cellars," said Denomme. Other Genuwine Cellars designs, including The Curve, are featured on the company website. 
The company also offers full installation services for Spiral Cellars, the "iconic European design from Spiral Cellars, a U.K.-based company." Denomme said the Spiral Cellar is fabricated from precast concrete modules and can be fitted into the ground below a property or installed above ground within a basement or crawlspace.  
Genuwine is known for its custom offerings but it also offers options from its Kit Rack and Elite Kit Rack. "Our custom work as well as the Kit Rack and Elite Kit Rack draws on the design and engineering expertise gained from more than two decades of building high end custom cellars," said Denomme. "We like to give our clients options but the bottom line is that customers want something that looks great and safely displays and stores some very expensive collections. The average wine cellar can easily cost as much as $100,000 with the higher end projects going upwards of seven figures," says Denomme. Collectors who invest in a collection also invest in equipment to protect it with things like fingerprint identification, retina scans, hidden walls or safe rooms. Asked his opinion of wine refrigerators, Denomme said it can be a good place to start for those starting to collect wine. 
 Genuwine Cellars now employs an equal number of designer/engineers as it does employees involved in production. "Our in-house architectural design engineers comprise roughly one-half of our entire staff, which is much different than when we started. We are able to attract very talented in-house designers because this is a place that values creativity."
Another change he has noted is that 22 years ago clients were primarily fanatical about wine collecting. "We still work with wine collectors but we have seen the addition of clients who don't even drink ask for custom wine cellars. Today, in a luxury home, a wine cellar isn't a rarity. It is often considered a must have."
Learn more at genuwinecellars.com.
Have something to say? Share your thoughts with us in the comments below.