Design changes post-COVID-19
September 2, 2020 | 11:49 am CDT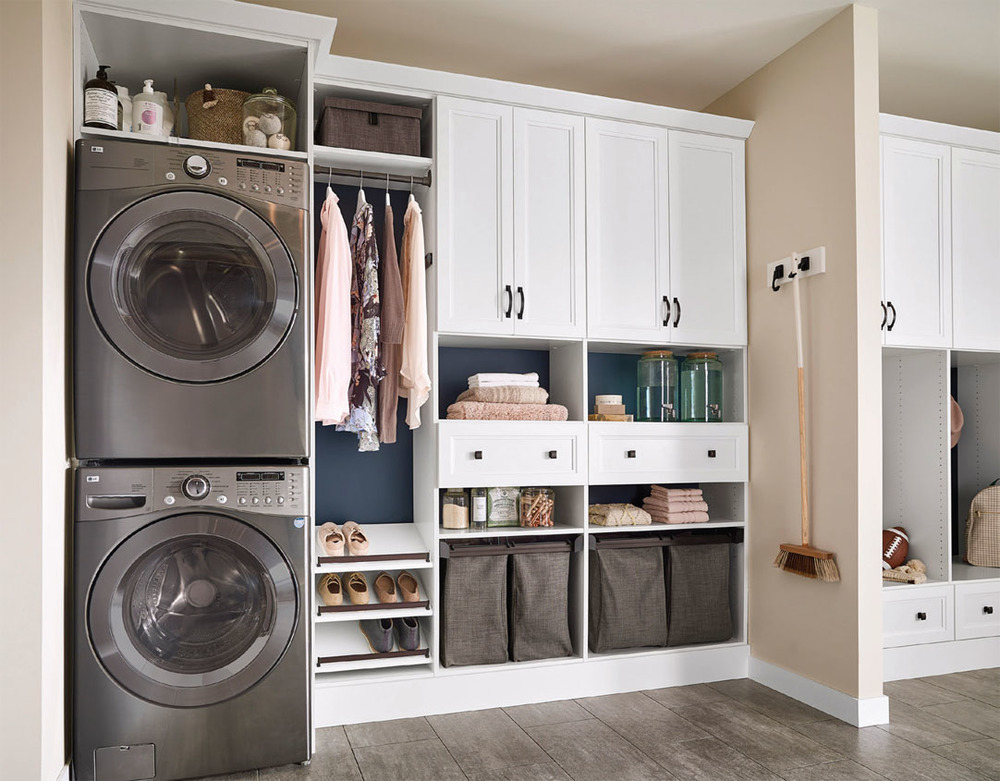 Photo By ClosetMaid
As the world continues to adapt to COVID-19, ClosetMaid is already seeing changes in project designs with builders and luxury homeowners, said Brian Dougherty, vice president of building and strategic sales at ClosetMaid.
"We anticipate more work-from-home space with storage options," he noted. "This has become such a huge priority for homeowners that even the NAHB Show Home for the 2021 IBS is in the process of converting a bedroom into a home office to show the versatility of those spaces. Shelving and drawers will allow for greater storage options for things like printers, files and office supplies when not in use."
Based on new construction plans, it's becoming apparent that homeowners or home buyers are requesting more of a traditional-style home office, Dougherty added. Also, a lot of the open floor plans that had been a popular trend for many years, are seeing a rollback due to homeowners' need for having more defined spaces.
In-home fitness rooms will also become a bigger trend with storage closets that have cubbies, hooks and hang-ups for yoga mats, towels, and gym equipment.
People are paying attention to their health and trying to stay healthy right now, especially in light of the pandemic, he said. With the closure of gyms, it's become more vital to create workout spaces at home. "So, we have seen, as new home plans are written up and folks have the ability to dedicate a space to a home fitness area, they're doing so," Dougherty added.
Garages will have more options for the 'green thumb' homeowner rather than just the mechanic or tool fanatic. Storage options for things like gardening gloves, tools and seeds will become more mainstream.
"We're certainly seeing and fielding more questions from customers related to what our garage offering includes," Dougherty said. "People are growing more gardens, or establishing herb gardens, or vegetable gardens where they can grow their own produce. So, having the necessary area to store those items, to tend to those gardens is important.
"We're owned by AIMS Companies, and we manufacture, on the AIMS side, lawn and garden tools. So, we've seen a significant increase in the sales of our tools and it's above and beyond what the seasonal demand would be for those items. And of course, as they buy those items, they'll have to have areas to store those in the garage."
When it comes to laundry rooms, Dougherty said interest hasn't waned. He also noted that "You see kind of a morph of a laundry and master closet together where you see the washer and dryers in master closets. Also, the laundry rooms with adequate storage is important. But I think, what we're seeing is that homeowners are just looking for flexibility.
They realize that they may not be working from home forever, so potentially they can install a system that's not going to break their budget and would be easy for them to install, but then it also gives them the flexibility if they decide they want something else, or as things change and get back to normal and they no longer have to work from home 100 percent of the time, then they've got the ability to reconfigure that closet or space.
Have something to say? Share your thoughts with us in the comments below.