Closets makers share 2022 predictions
November 15, 2021 | 1:57 pm CST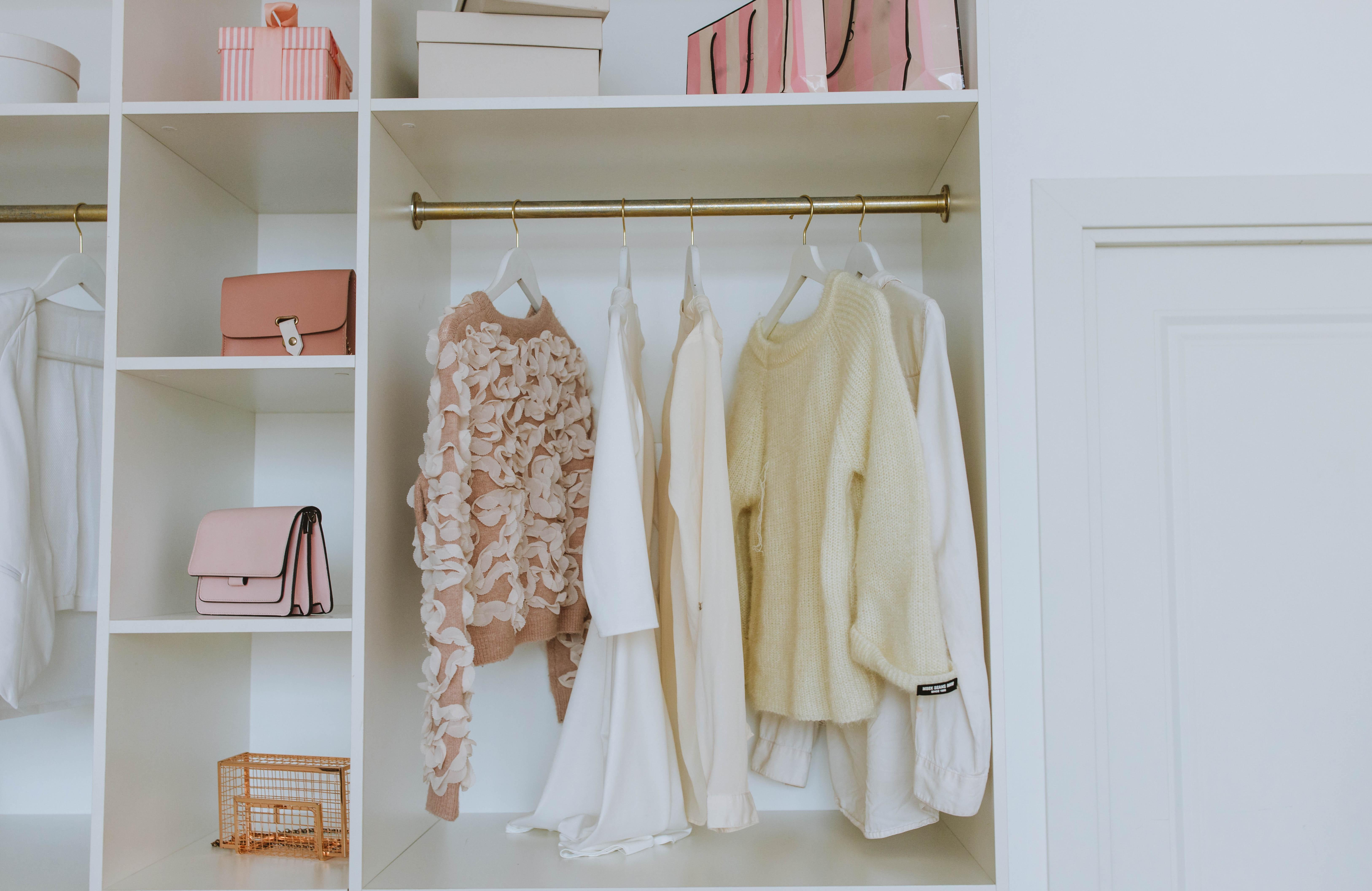 Closets & Organized Storage magazine followed up its 2020 State of the Industry report with a mini study conducted in September and October of this year to provide a snapshot of what's going on in the market currently and to get our readers' predictions for 2022.
Design trends
Many survey respondents picked lighting as one of the top design trends. Additional responses included a return to classical design; making more storage space in rooms with angled walls and sloped ceilings; layers of mixed materials — fabrics, leather, metal, and glass; greater integration of technology; darker finishes; eco-friendly manufacturing processes; less cabinetry and flexible office spaces; decorative doors and drawer fronts; and growth of flat-pack designs/RTA.
Sales expectations 
Approximately 64% of respondents expect better sales in 2022 compared to last year. Approximately 23% anticipate much better sales, 10% expect sales to remain the same, and 3% expect sales to be worse than 2021. 
In comparison to the 2020 survey, approximately 57% of those respondents said 2021 sales would be better and 22.8% said sales would be much better.
Project growth
When asked to anticipate the sales growth of the following product areas — closet systems, home offices, specialty rooms (mud, laundry, pantry, craft), garages, and kitchens — closet systems took the top spot at 100% and home offices a close second at 91.9%. Garages came in third at 81.1% with specialty products following at 78.4% and kitchens at 61.3%.
Pricing
An overwhelming majority of survey participants (90%) said they plan to raise prices in 2022. However, when asked about charging for design services 72% of respondents said they would not charge design fees.
Price increases are likely influenced by disruptions in the supply chain that have been impacting the industry for the last 18+ months. The ongoing pandemic, increase in demand, and staffing issues at ports have played a role in the long lead times for the delivery of essential products.
When asked how they are dealing with supply chain challenges, several survey participants responded with the following:
Longer installation lead times — Bonnie Reich, Symmetry Closets, Holbrook, New York
Stocking up on basics when available — Rocky Milzarski, Closet and Room Solutions, Comstock Park, Michigan
Waiting, sourcing alternative products and suppliers — Dirk Heuer, GestaltHaus Ltd., Calgary, Alberta, Canada
Continual communication with clients while handling every challenge accordingly if it's freight or material cost increases, skilled labor shortage or rising wages, supply lead times — Mike Albo, Organized Interiors/Garage Living, Toronto, Ontario, Canada
Ordering well in advance, communicating with my sales reps, seeking backup suppliers, communicating with clients to manage expectations — Mark Holdsworth, Cutting Edge Closets, Houston, Texas
Overstocking on imported items, communicating shortages and alternatives to customers — Frank Happ, Closet Works, Mundelein, Illinois
We have always had an excellent lead time from our mill. That helped us close the sale.  We have had to double the lead time and it seems customers are understanding, at least for now. We are extremely limited in color offerings — Lori Franciose, Smart Space Design, Salt Lake City, Utah
We are doing our best to keep on top of our ordering needs to maintain as much inventory as a possible week to week. With our suppliers limiting order quantities, it has been difficult to maintain our list of daily supply needs so it has been very challenging to stay on top of more frequent ordering so we can meet the maximum amount of product and materials each supplier will allow us to order at one time.  Basic closet and furniture fittings and items that are used every day within the closet industry are in high demand so all the basic hardware needs such as fittings, drawer slides, and hinges, hanging rail hardware, baskets, and other accessory needs, are on limited order basis and many have months out to receive those items on a long back-order list. We are being very diligent in our current ordering process to assist us with ordering more frequently with the lower quantities that are being allowed per order from our suppliers. It is a challenging time with supply and demand. Homes are being built and the closet industry needs are strong. We will do our best to continue to stock inventory as best as we can to continue to meet our customers' needs with their material, hardware, and accessory selections and we will look forward to hopefully receiving some supply chain issue relief in 2022! — Wendy Jo Hosford, Closets To Go, Tigard, Washington
 
Have something to say? Share your thoughts with us in the comments below.