ClosetMaid Builds Luxury in Penthouse Suites and High-Rises
October 27, 2015 | 2:44 pm CDT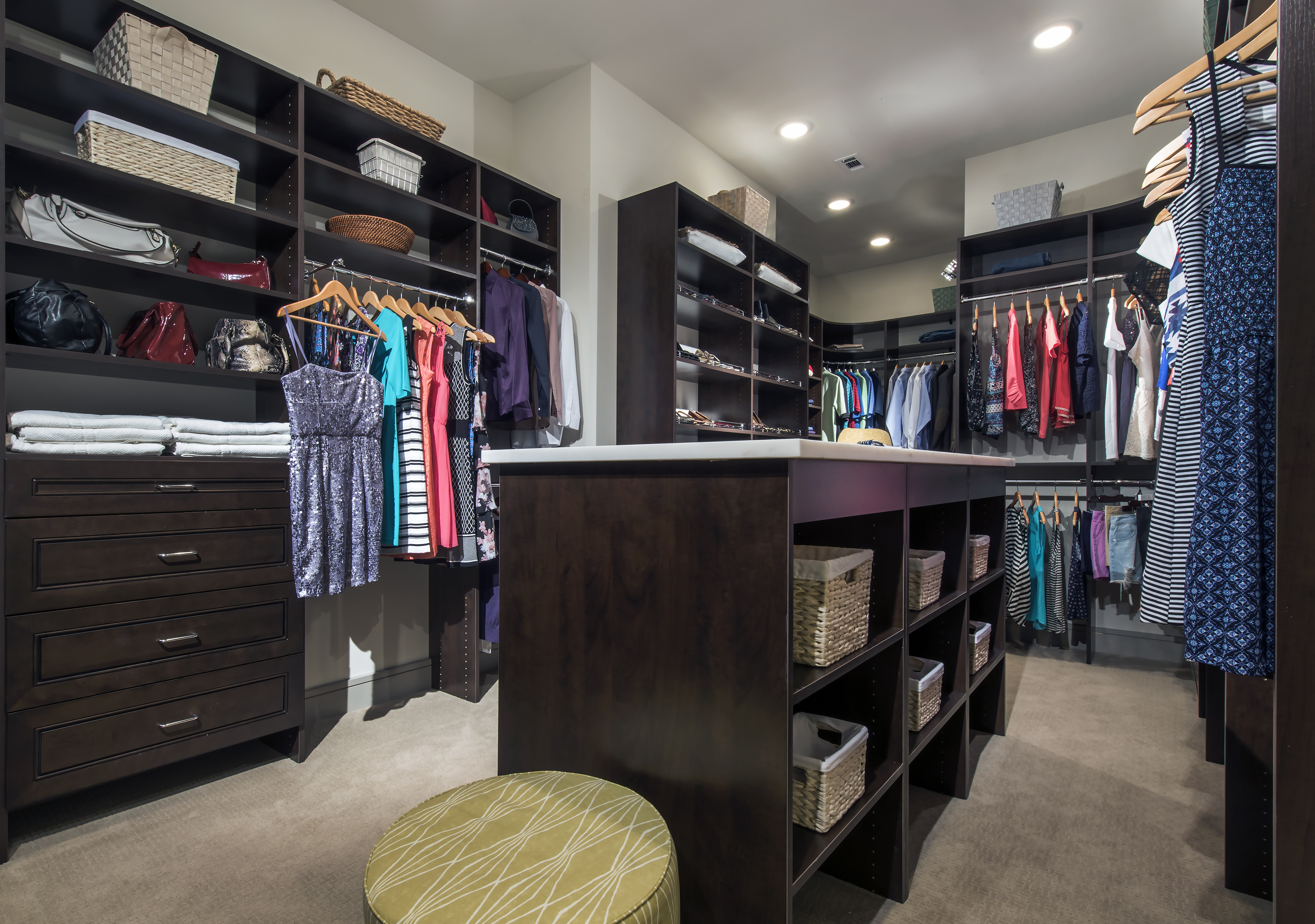 Photo By Closet Maid
ClosetMaid has been making waves in the builder market, winning multiple contracts to outfit luxury apartment buildings across the country with its flexible home storage and organization systems and offering new concierge services.
Two recent projects highlight its success with high-end builders: Hanover Post Oak in Houston, TX, and Form 15 in San Diego, CA.
Hanover Post Oak is a 30-story high-rise building located within steps of the city's famed Galleria mall. The luxury building has five penthouse suites with panoramic views, limestone fireplaces, rain showers and soaker tubs, and floor-to-ceiling windows.
ClosetMaid was tasked with creating custom and customizable storage solutions for the penthouse suites, in keeping with the surrounding luxury.
The developers and installers ultimately chose to incorporate as many premium amenities as possible, using the ClosetMaid MasterSuite storage line. The floor-mounted custom closet units are finished in Chocolate Pear, with soft-closing, full-extension gliding, solid wood drawers.
"We chose ClosetMaid because of their flexibility in storage design," says Mike Rouse, president of project installer Doors & More. "Since we offered it as an additional upgrade, MasterSuite provided the luxury and aesthetic appeal we were looking for."
The walk-in closet space in every unit includes 3/4-inch corner shelves and radius bars at each workable corner of the room, crescent chrome drawer handles to add an extra touch of elegance, and valet rods for showcasing special pieces.
Multiple rows of shoe racks and a large, center island finish off each closet.
Luxury San Diego Storage
ClosetMaid's MasterSuite line was also selected to outfit the bedrooms and laundry rooms of Form 15, a luxury, 242-unit apartment complex located in San Diego, CA.
Form 15's units range from studios to three-bedroom apartments, and within each unit ClosetMaid's MasterSuite white melamine floor-mounted organizing system and adjustable shelving were used in the master bedroom to store clothing, linens and shoes.
In the laundry rooms, ClosetMaid's heavy-duty wire system, which can hold up to 100 pounds per linear foot, was installed as a solution for storing heavy laundry detergents and cleaning products.
MasterSuite was selected for the Form 15 apartments because of the product's quick turnaround and it was a cost-effective alternative to the usual built-in-place cabinetry or shelving system.
"We are extremely pleased with not only the products, but the assistance we received from ClosetMaid," said Mario Lopez, development associate of Holland Partner Group. "Our production was faster than what the warehouse stored, so ClosetMaid made other accommodations to meet the installation schedule."
For this project, MasterSuite's durable engineered wood has a white melamine finish and provides residents with not only high-quality, scratch and stain-resistant shelving and hanging units, but also a professionally designed, efficient solution to accommodate the urban environment.
The floor-mounted installations for the master closet space also feature MasterSuite's adjustable shelves option with locking shelf pins.
Designed by Carrier Johnson + CULTURE, Form 15 opened in 2015. Additional features of the luxury units include: stainless steel appliances and pendant lighting, along with beautiful color schemes and hardwood floors. The building's aesthetics extend over the whole property, with ample common area perks like a pool and spa, outdoor fireplace, multiple fitness rooms and beautiful views of the city from the rooftop deck.
ClosetMaid is a division of Emerson, based in St. Louis, MO, and has been providing home organization and storage systems since 1965. Its product lines include: ShelfTrack, MasterSuite, Selectives, SuiteSymphony and Impressions.
The company recently announced its new service program for homebuyers. The Concierge Services program will provide a representative who assists the homeowner or homebuyer with all storage and organization concerns to help simplify the home storage upgrade process for both builders and buyers.
The concierge will propose and design a complete product offerings — both laminate and wire systems — to suit any budget, room, and style, ClosetMaid says.
For more information about MasterSuite and the Concierge Services program, visit ClosetMaid.com.
 
Have something to say? Share your thoughts with us in the comments below.