Closet installers show off their skills during AWFS
July 26, 2021 | 8:14 am CDT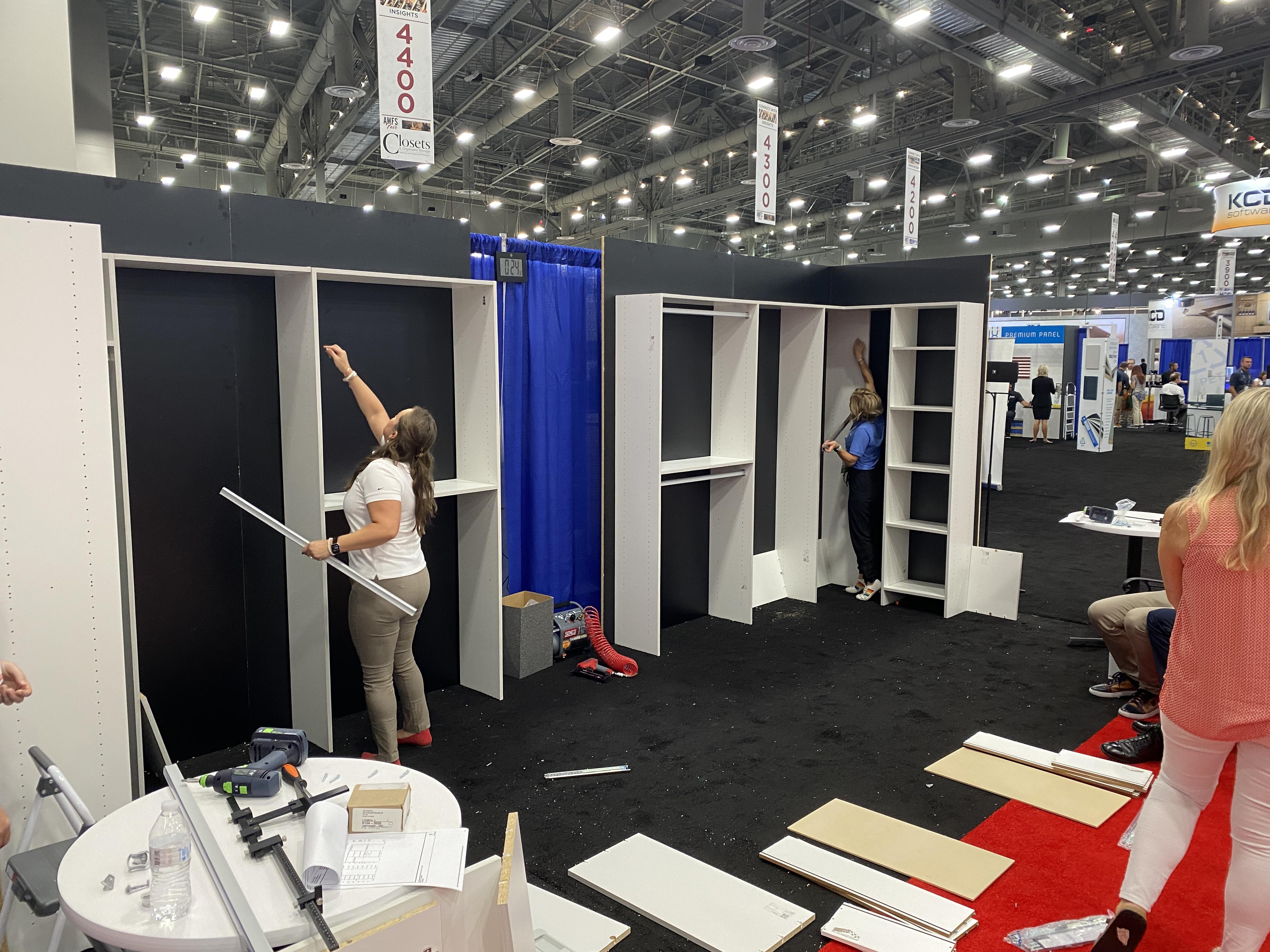 LAS VEGAS – Winners were announced for The Great Closets Challenge which took place July 20-22 during AWFS 2021, held at the Las Vegas Convention Center. 
As part of the Closets Pavilion, sponsored by The Association of Woodworking & Furnishings Suppliers (AWFS) and Closets & Organized Storage magazine, attendees had the chance to assemble a custom closet system while competing against their peers for an Apple Watch.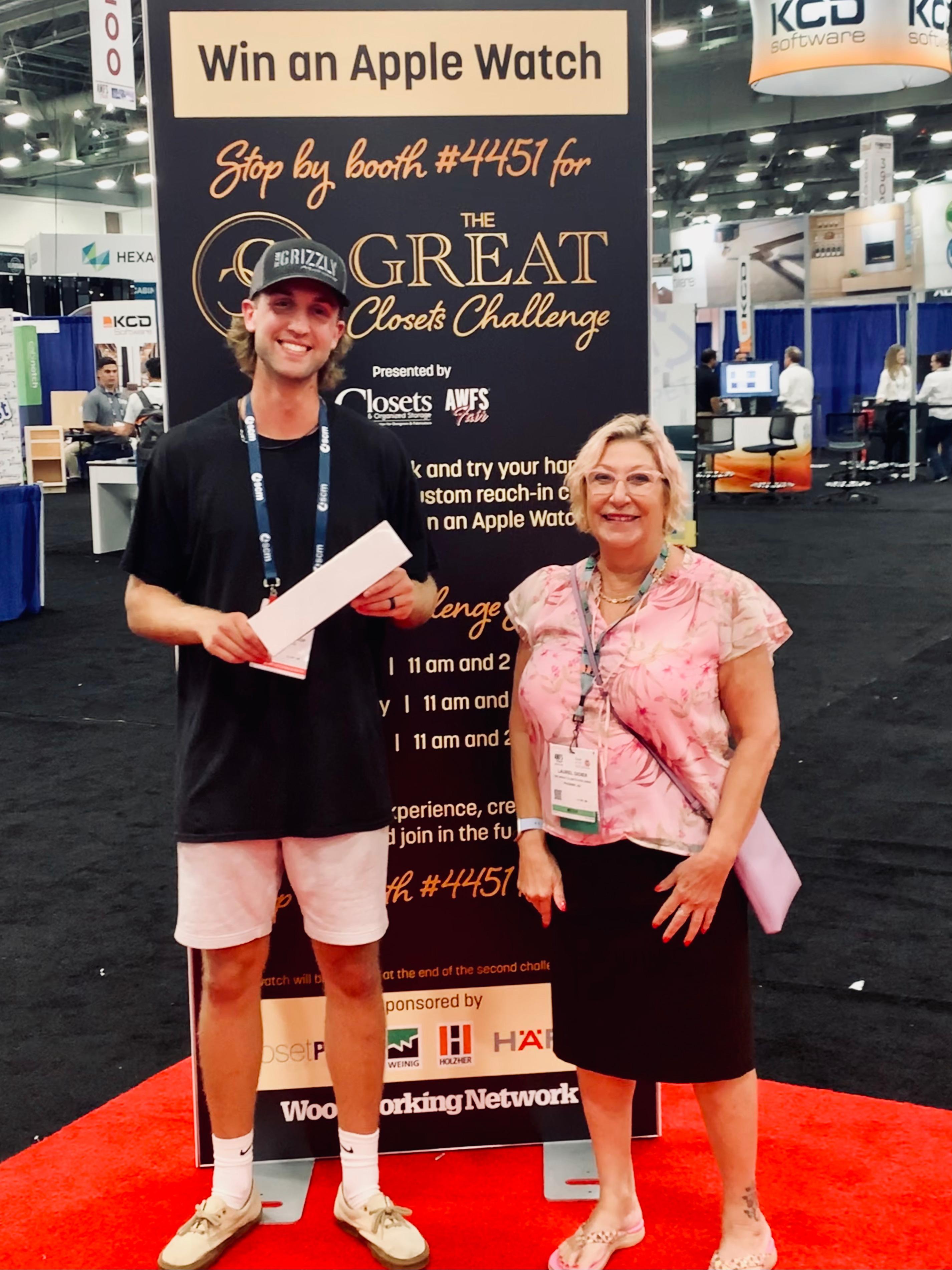 The following winners were announced each day of the competition: Day 1 - Nick Weber, The Cabinet Shop in Middleton, Idaho; Day 2 - Ezra Berger, Sage Custom Designs in Lakewood, New Jersey, and Day 3 - Noah Beason, The Embroidery Shoppe in Craig, Colorado.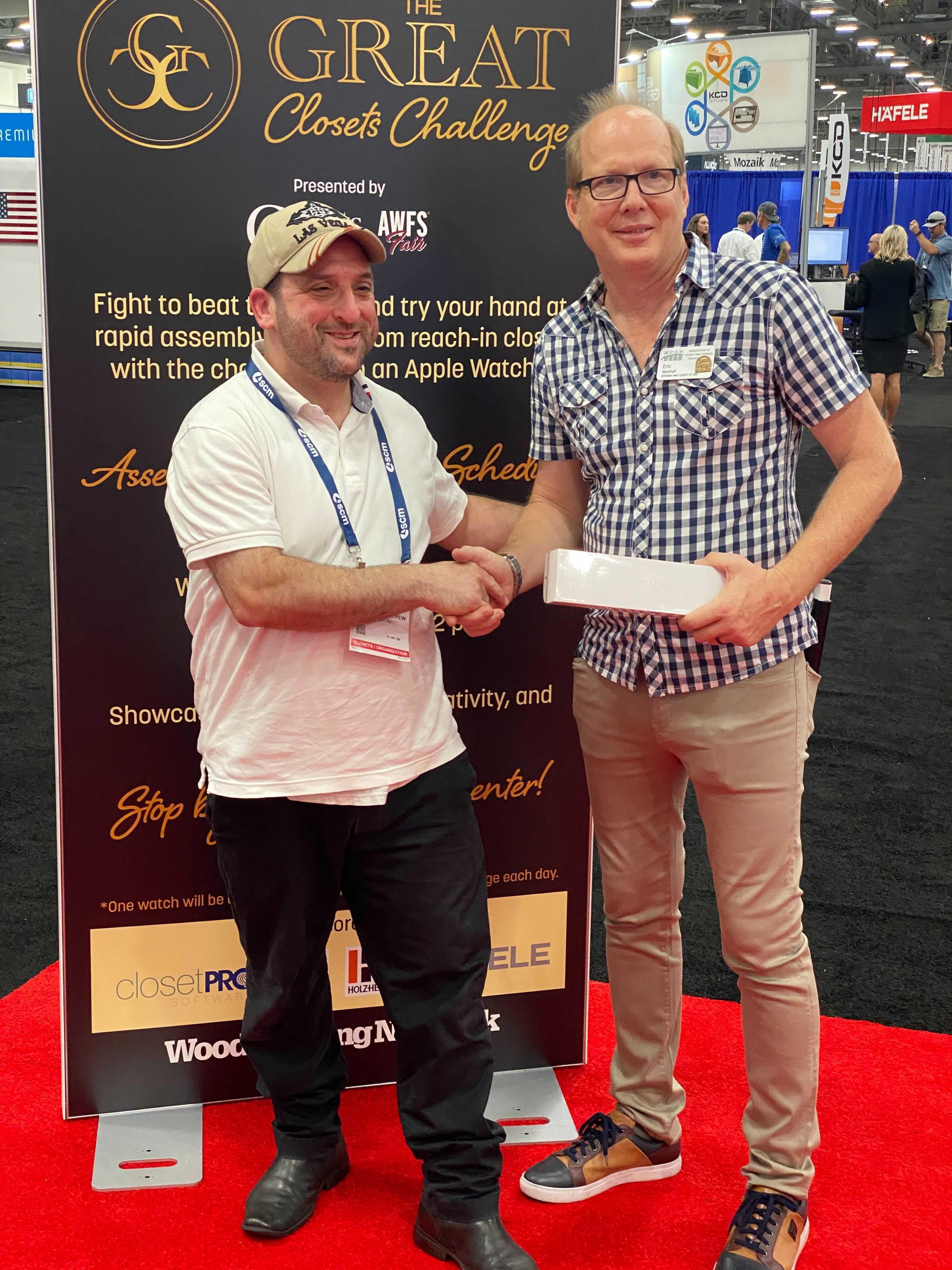 The competition featured three parts: a designer challenge featuring a custom closet designed by Eric Marshall, DEA Remodeling, Tempe, Arizona (Marshall was also the event MC); the Fabricator challenge sponsored by Weinig/Holz-Her, Hafele America, and Closet Pro Software; and the Installer/Assembler Challenge.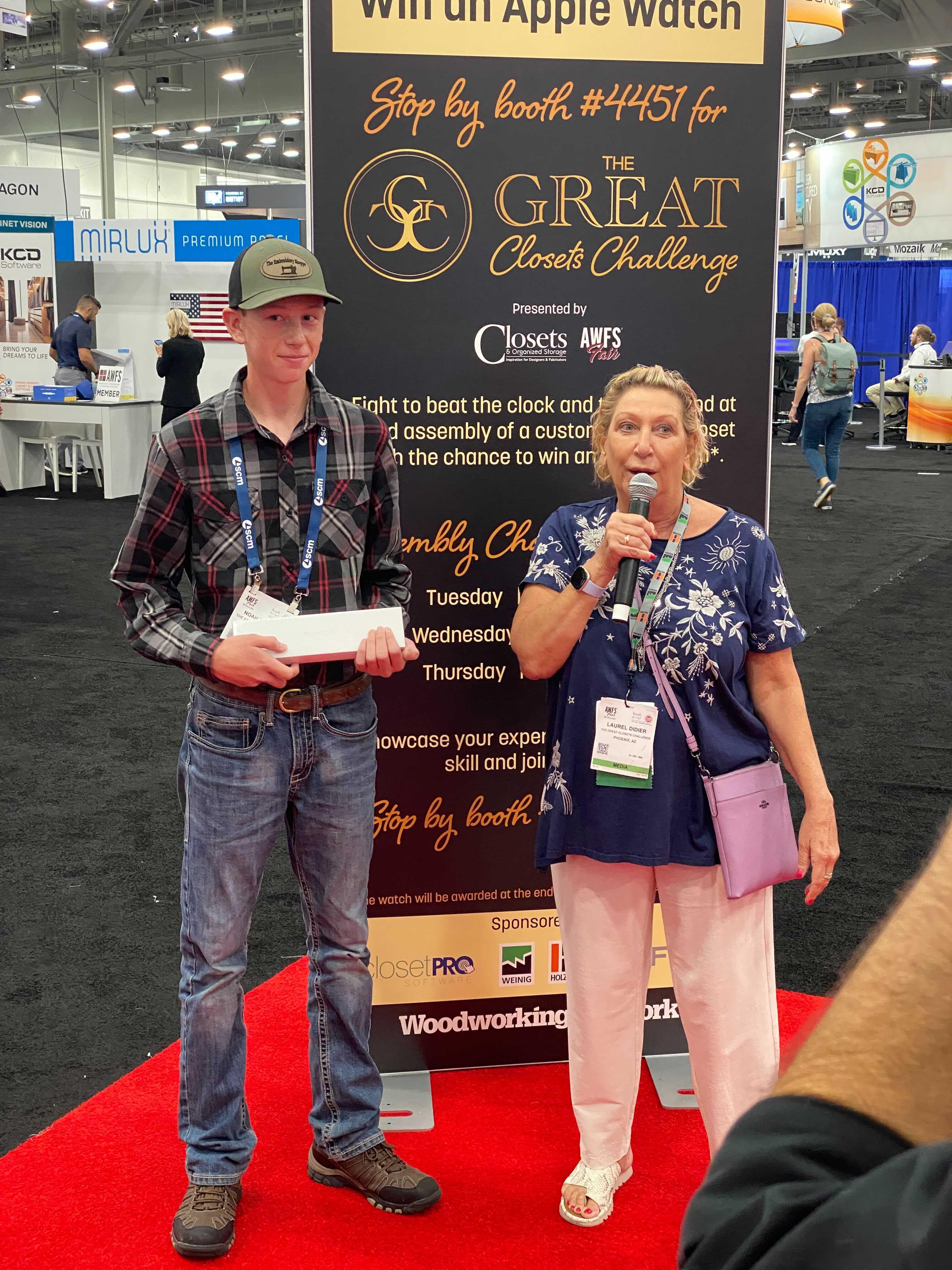 Weinig/Holz-Her, the official machinery sponsor of The Great Closets Challenge, provided the prefabricated components needed for the custom-designed storage space. Hafele America, an official hardware sponsor and provided hardware, slides, Rafix fasteners, and closet accessories. Closet Pro Software, the official software sponsor, provided cultists for machining the parts. Drawer Connection supplied the drawer boxes and Festool supplied power tools for the challenge.
 
Have something to say? Share your thoughts with us in the comments below.