Bright white closet with automated wardrobe lifts
April 1, 2022 | 4:45 pm CDT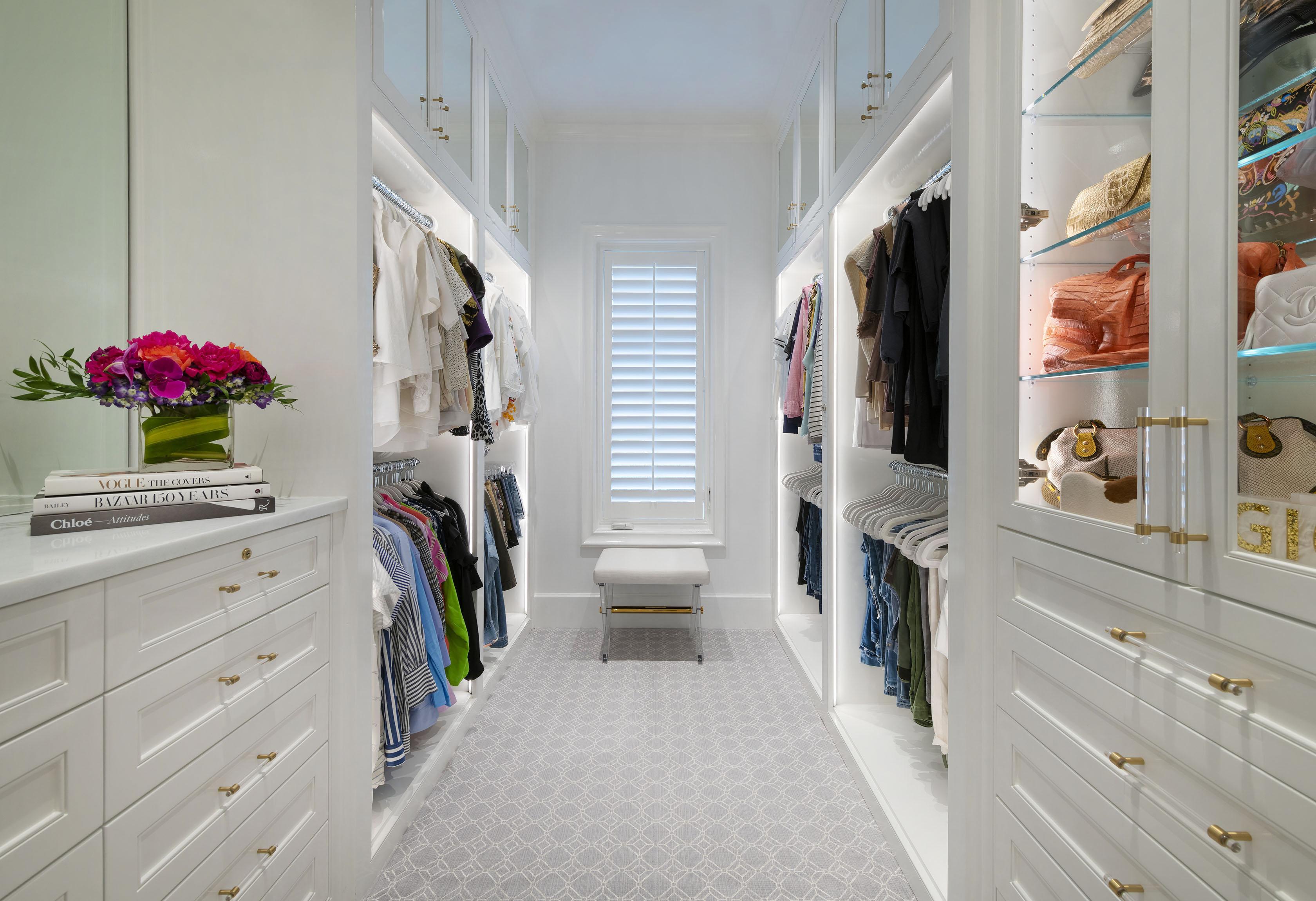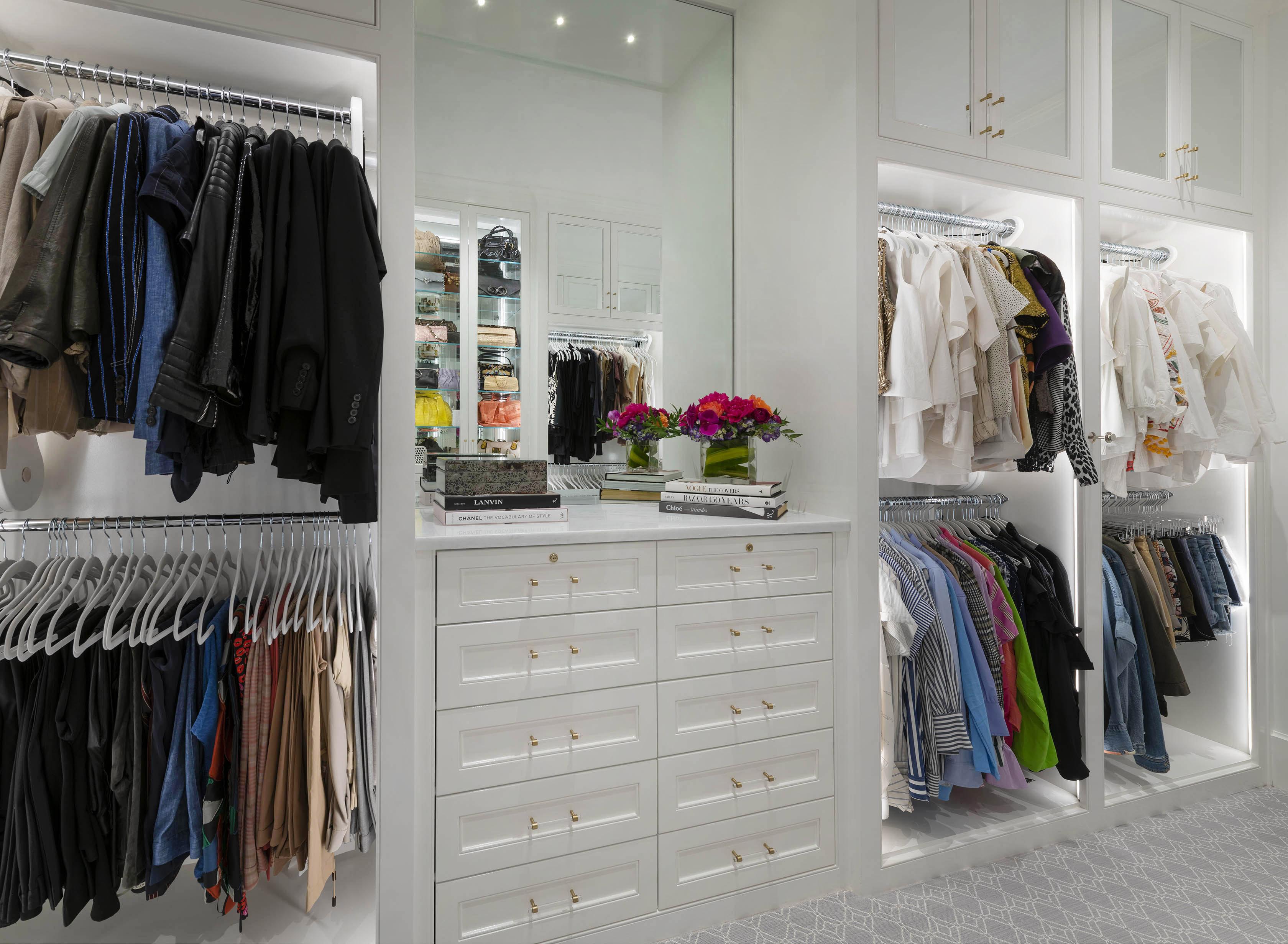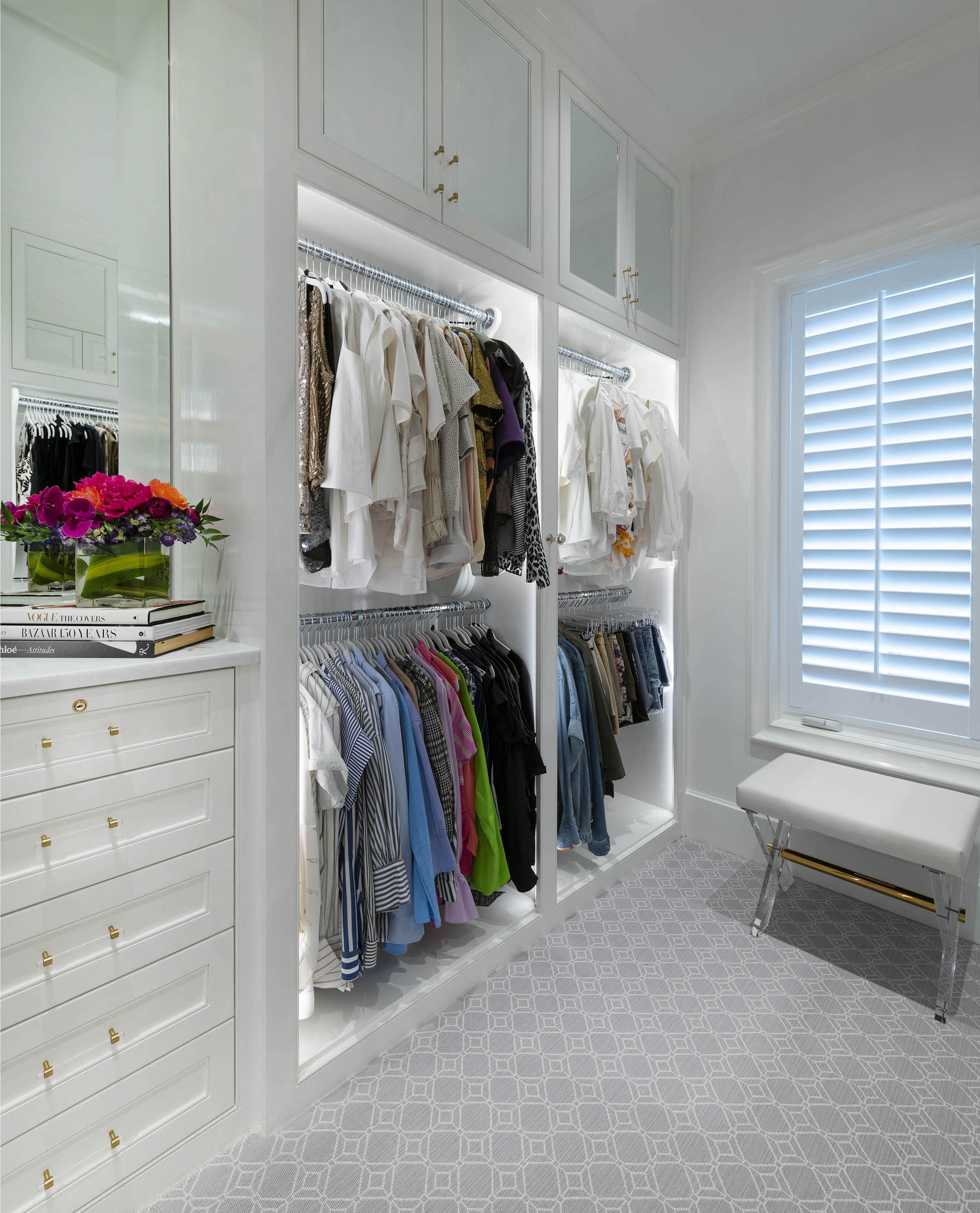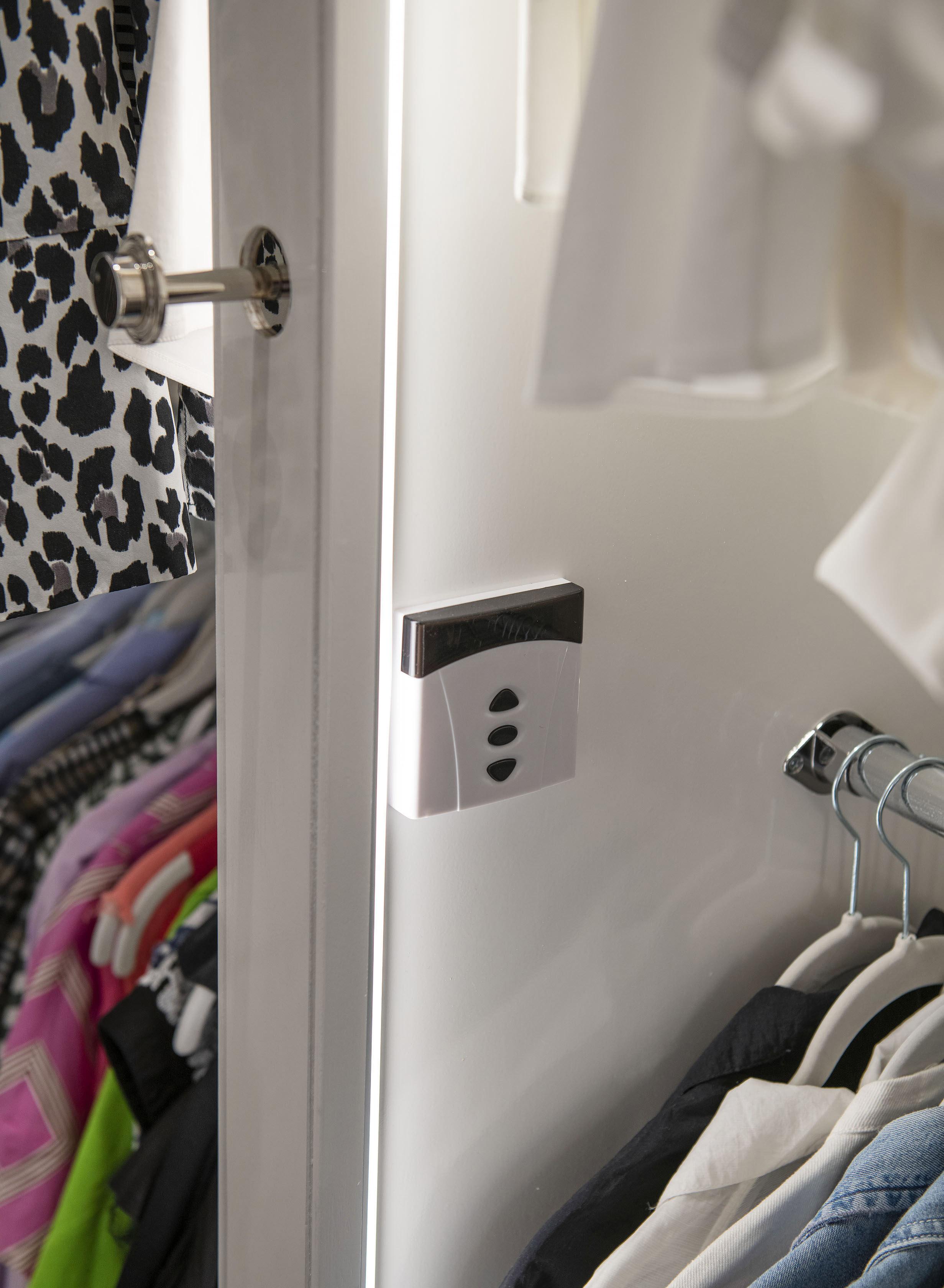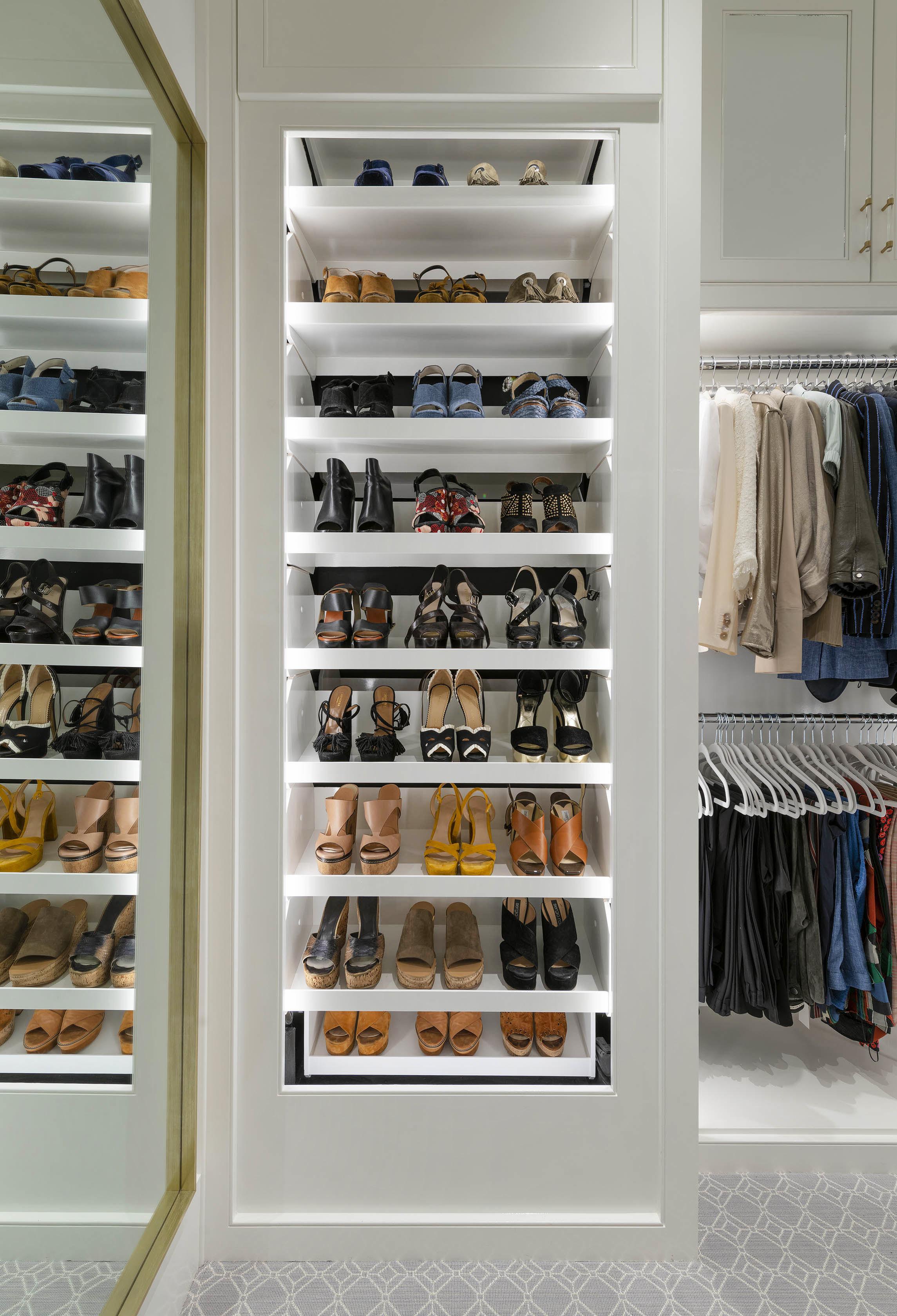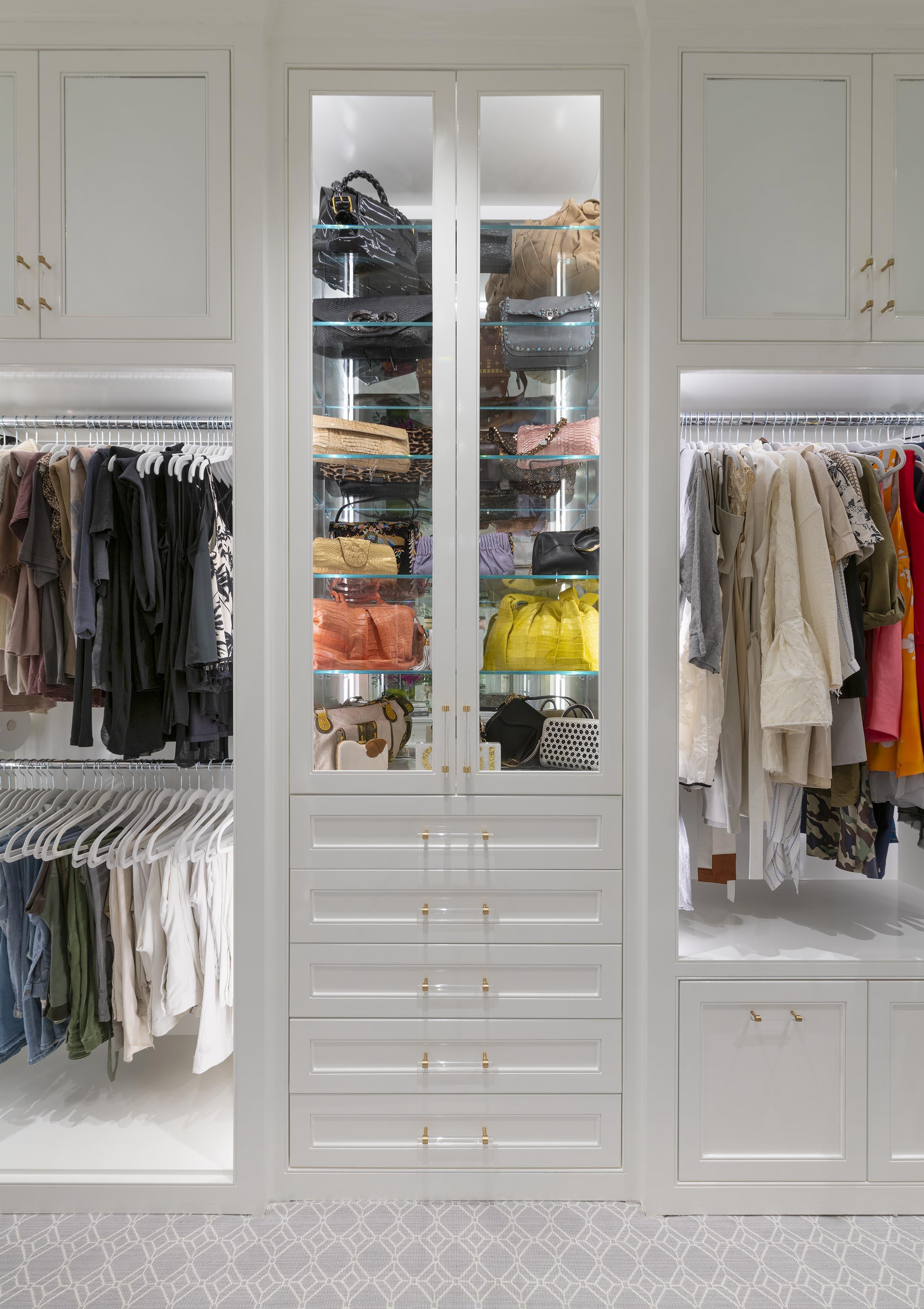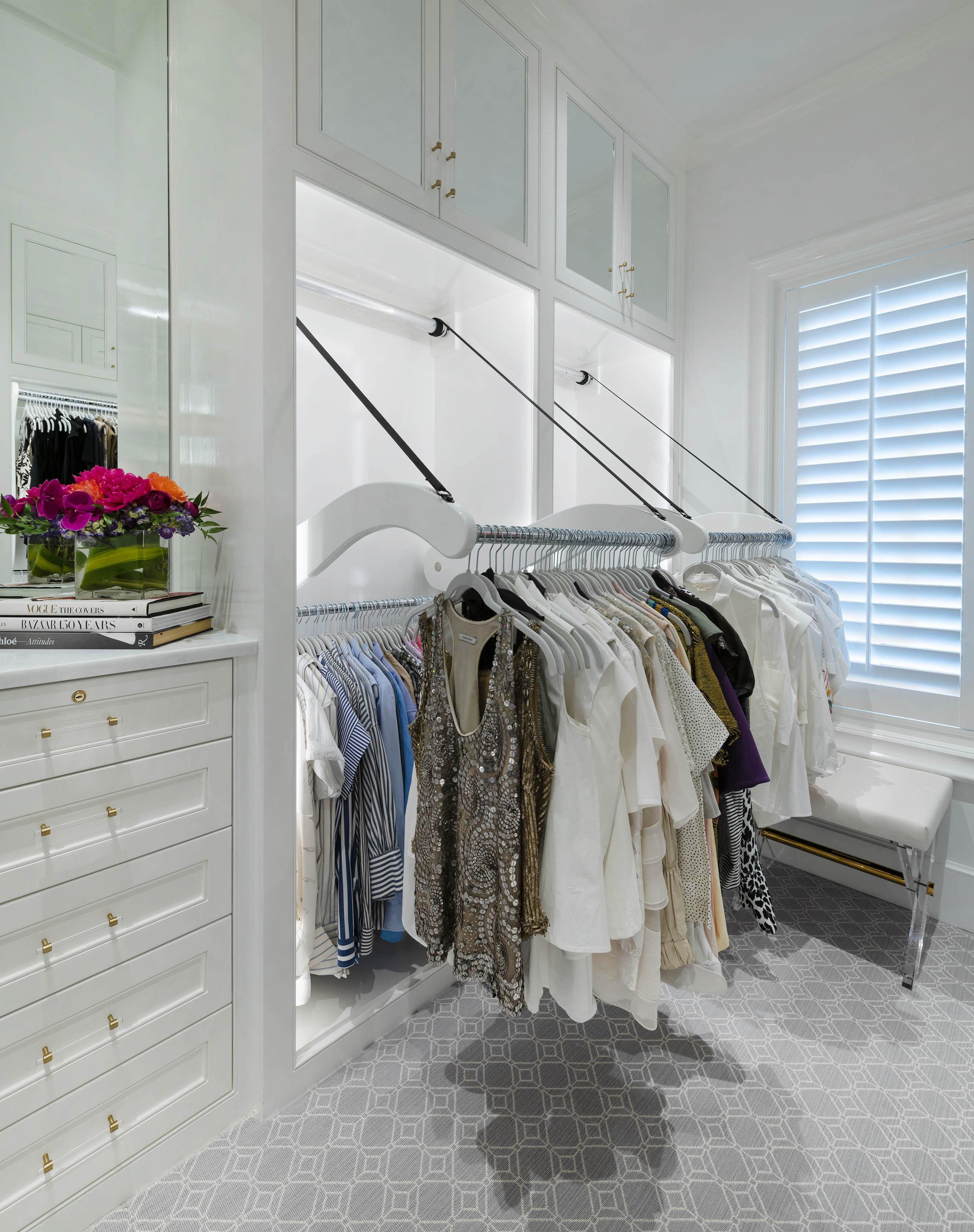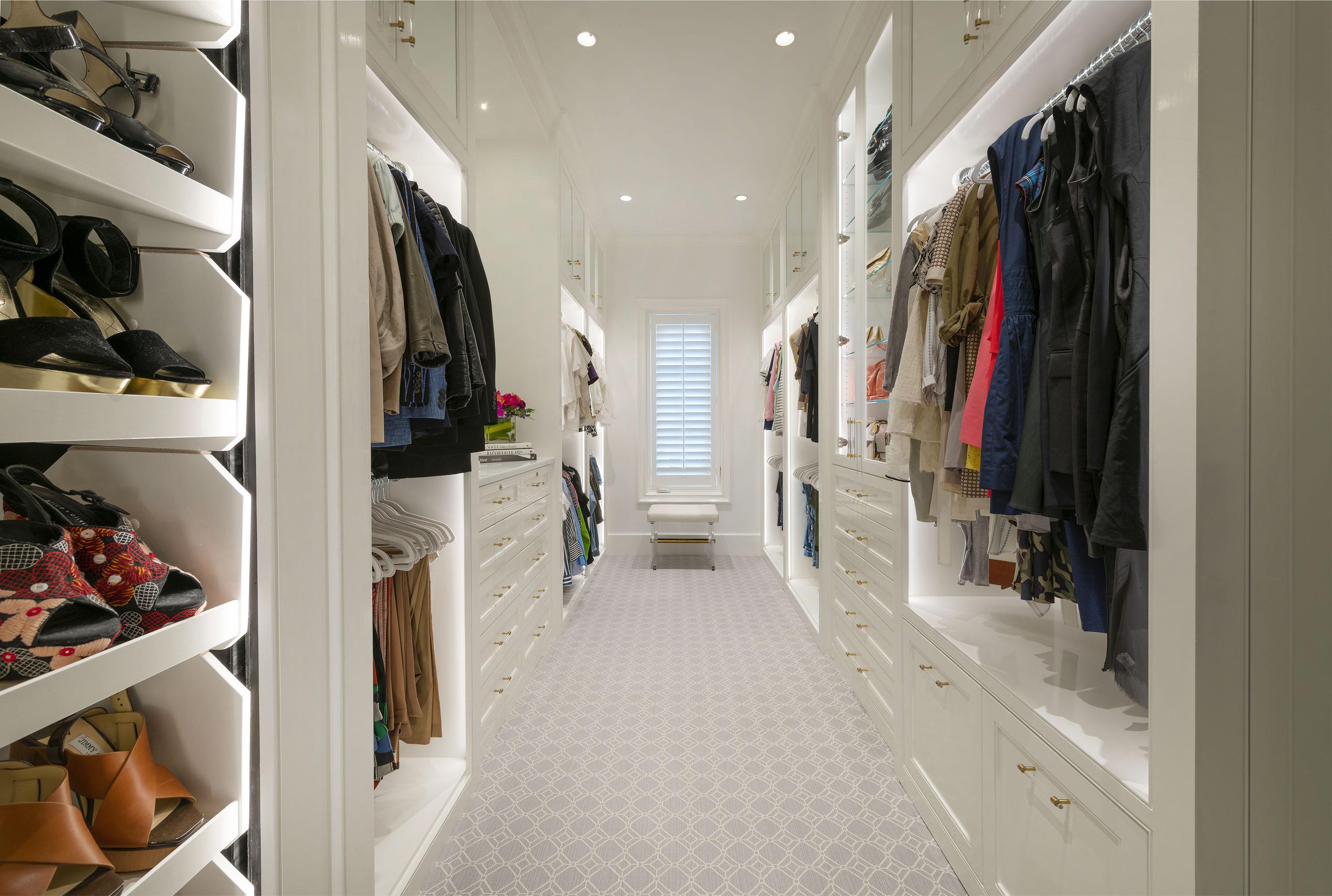 2022 Top Shelf Design Awards
Designer: Kathleen Jacobson, The Couture Closet
Category: Closet: Wood Over 18 linear ft. 
Project Title: Bright White Closet with Special Features 
Project Description: 
We first met our new client over a Zoom call, bonding instantly over fashion and the love of shoes. She told us our job was to design her a very special joyful space and one that would fit her new situation. She said a year earlier she had been in the hospital with meningitis and contracted a massive infection. She lost both of her legs and now wears prosthetic limbs.
We demo'd the builder-grade closet and designed a space she was able to reach when using her wheelchair. I had seen several motorized devices at the trade shows, and she loved the idea of the rods coming down to her height. We installed six automated wardrobe lifts, mounting the switches inside each of her wardrobe boxes. 
She's determined to one day get back into heels, so we custom ordered the largest motorized shoe carousel Storage in Motion would make. At 9 feet high and 3 feet wide, it holds nearly 80 shoes! We built two large dressers, 42-inches high, for all her folded items. A glass-enclosed handbag display unit showcases her fun purse collection! 
Project Construction Details: 
Our cabinet team, J & J Construction & Cabinetry used paint-grade maple plywood. We designed inset-style beaded shaker cabinetry and added bone trim to dress up the millwork. We lit all the wardrobe boxes vertically and horizontally using Hafele Loox5 LED tape with a 45-degree angled channel to shoot the light back into the boxes. The floor-to-ceiling cabinets were crowned at 10 feet. On both sides of the long narrow closet, the cabinets were built at 22 inches deep allowing plenty of space to maneuver the wheelchair. J & J designed a special box to fit the automated shoe carousel and trimmed it out on-site to hide the lighting. Removable dividers were added inside several of the dresser drawers. Two pull-out hampers were built in the single hanging box. We mirrored the back of her handbag display case and on the opposite wall, a tall mirror was mounted above her dresser, making the space feel even bigger. We enclosed all the upper cabinets behind mirrored doors to add some glamour. A bright white paint, BM Chantilly lace, was the perfect color for the custom cabinetry. 
Materials Used 
*All cabinets were built with paint-grade maple plywood
*Baltic birch inside the drawers
*Grass under-mount soft-closing full extension glides
*Blum full overlay soft-close hinges 
*Hafele Loox5 LED tape lighting and WAC 45-degree channels
*Storage in Motion motorized wardrobe lifts
*Storage in Motion automated shoe carousel
*Colonial Bronze recessed-style pull out valet rods 
*Quartzite stone for the dresser countertop
*Benjamin Moore Advance Paint – Color: Chantilly Lace
*Schaub acrylic hardware pulls
*Starphire clear glass & mirrors – Glasshouse of Dallas 
Equipment and/or Software Used 
CAD Drawings were used for the conceptual design work for our clients.
J & J Construction & Cabinetry field-measured and laser-leveled all walls & floors to begin fabrication. 
Have something to say? Share your thoughts with us in the comments below.