Beyond the closet: Designing alternative storage solutions
By Rita Melkonian
September 9, 2019 | 11:25 am CDT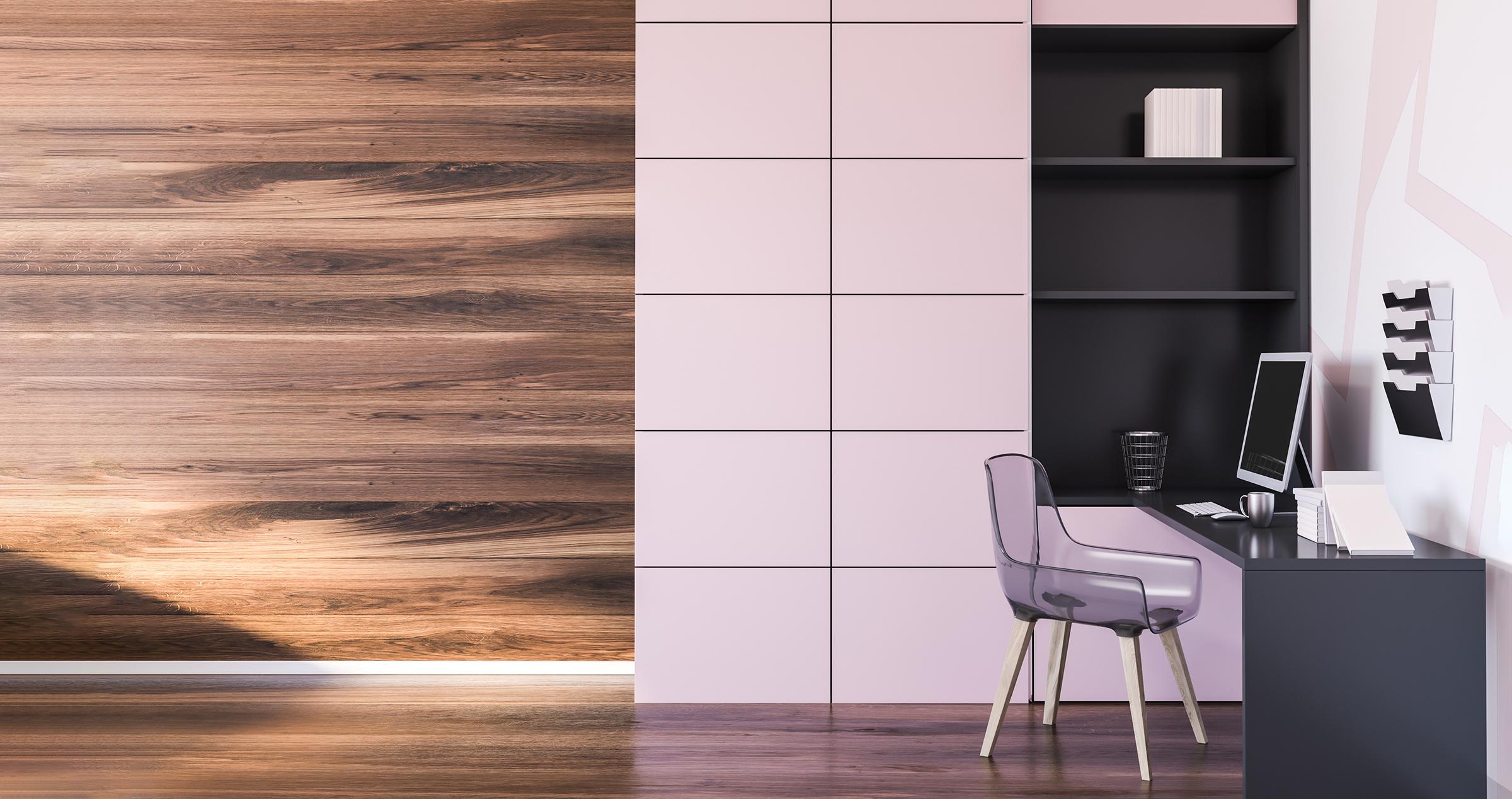 Custom closets are an excellent way to offer your clients storage space for their clothing.
Depending on how much space they have and what their budget allows, you can design a beautiful closet that suits their needs. But you don't only have to restrict your storage designs to closets.
There are plenty of alternative storage solutions you can offer your clients as an upsell, including custom mudrooms, garage storage, laundry rooms, pantries, and more. 
Once you've mastered closet design, these other storage solutions are just as easy to design, especially if you're using a professional closet design software such as the 2020 Design closet add-on.
Storage is a necessity for most homeowners who are looking for ways to keep organized, which is where your skills and knowledge come into play. 
This article will demonstrate the different types of alternative storage solutions you can offer your clients in order to make more profit, stand out from your competition and grow your busi-ness along the way.
Mudrooms
Mudrooms are becoming more and more popular in both small and large homes. They're perfect for entryways, giving homeowners a comfortable space to easily reach and store their outerwear. They're also great for keeping entrances uncluttered, especially if your client lives in a region that has varying climates.
Designing a mudroom is very similar to designing a closet in that you can include cabinets, drawers, and railings or hooks for coats, jackets, scarves, and whatever other clothing items your clients might have. 
You can also design additional solutions like a custom bench allowing your clients to sit while they put on or remove their shoes or boots.
Garages
Garage storage might not be a priority for your clients, but there is no harm in offering your services. They might not have thought about it when they initially asked you to design their closet, but by telling them about the different custom storage solutions you offer, they might decide that it's about time to organize their cluttered garage.
Overhead storage works wonders in garages – your clients can store their winter sports gear, holiday decor, storage bins, camping gear, etc. 
What's great about overhead garage storage is that it doesn't take up any floor space; their cars can still comfortably fit in the garage without a hassle.
If the garage is spacious enough, you can even build a custom storage solution at the back of the room. You can design open storage solutions with shelving, and you can also install wall racks where your clients can hang their bicycles, yard tools, and power tools.
Laundry rooms
A laundry room is a high-traffic area, especially if your client has a large family. If the laundry room has enough space, you can give your client plenty of storage, which will help make doing laundry a little less tedious.
If the washer and dryer are side by side, you can incorporate closed cabinets just above the machines, or you can opt for open shelving. This will allow your client to easily store and access laundry detergent, fabric softener, and whatever else that might come in handy while doing loads of laundry.
You can even install a clothes rack in the laundry room if there is enough space, that way your client can hang-dry certain pieces of clothing that cannot be put in the dryer or that need to be ironed later on. The more storage you offer, the more efficient your client's laundry routine will be.
Pantries
The area in the home that requires the most organization is probably the pantry. It stores all of the home owner's non-perishables, from canned foods to jams to grains to herbs to snacks. If a pantry isn't well-organized, it becomes hard to keep track of what is stored in it.
As a designer, you can offer your clients a pantry system that will be easy to manage and a joy to use. 
Proper shelving and pull-out trays are the way to go so that it's easy to reach items placed in the back rows. You can also get special bins with labels to compartmentalize like-items.
Home offices
Storage is essential in home offices. Depending on what your client does for a living or what they're planning on using their home office for, you can design a useful storage system to help keep them organized.
Open shelving, cabinets, and a desk with drawers are basic storage solutions for any home office. 
You can even add bookcases in a home office if your client is a bookworm. A home of-fice/library combo is a great way to utilize an extra room.
Looking for a custom closet and storage design software and tips on how to design alternative storage solutions beyond the closet?
Editor's Note: Rita Melkonian is a marketing content specialist at 2020.
Have something to say? Share your thoughts with us in the comments below.