Artisan Custom Closets receives small business of the year award
June 2, 2022 | 2:48 pm CDT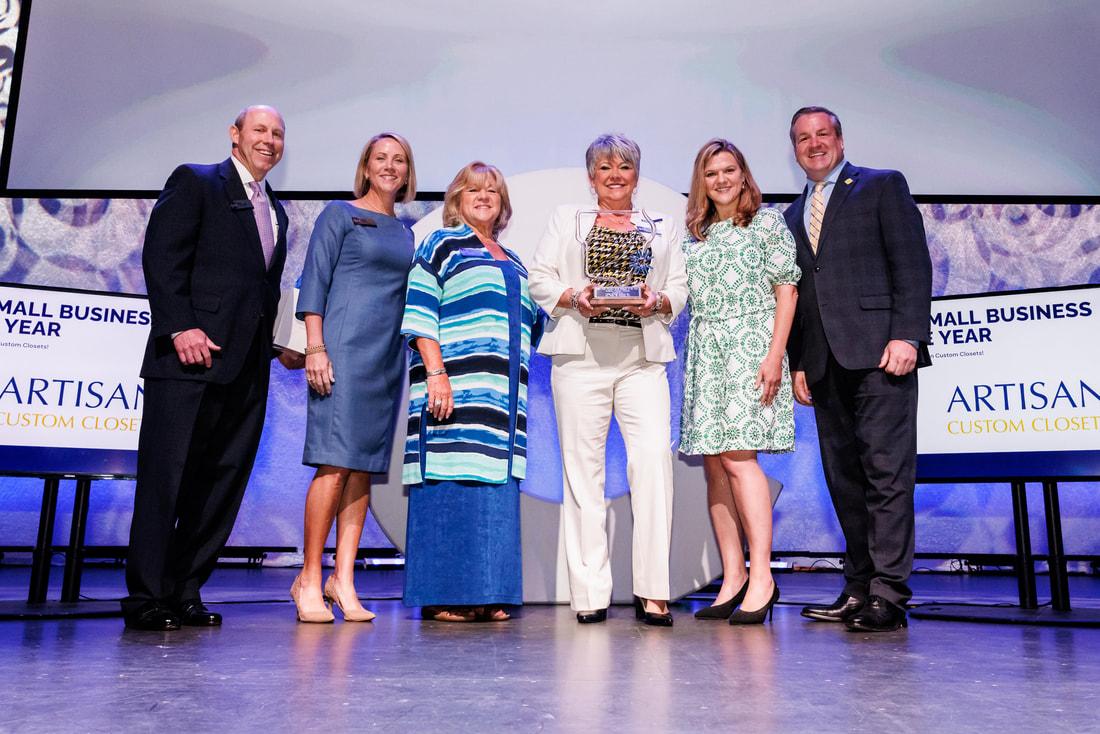 Photo By Cobb Chamber of Commerce
ATLANTA - Artisan Custom Closets was recently awarded Small Business of the Year by the Cobb Chamber of Commerce. Lisa Carlquist, president of the Marietta, Georgia-based closet design and manufacturing firm, accepted the award during the association's small business luncheon.
"Artisan Custom Closets pride themselves on being the only company in Georgia to have its designers certified by the Association of Closet & Storage Professionals. Additionally, the company uses environmentally friendly products that are made from 100% recovered or recycled wood fibers," Carlquist said in a statement released by the Chamber. "With 20,000 customers in the Atlanta area, the team's strong work ethics, professionalism, and quality of workmanship has expanded the business to new heights."
According to the Cobb Chamber of Commerce's website, all applicants for the award are judged on business growth and performance, challenges, unique and innovative approaches, community involvement and contribution, company culture, and employee relations. After finalists are selected, judges do an onsite visit to see firsthand the work environment and team culture.
For more information about Artisan, visit artisancustomclosets.com.
Have something to say? Share your thoughts with us in the comments below.