What you need to know about the luxury consumer
January 29, 2018 | 11:23 am CST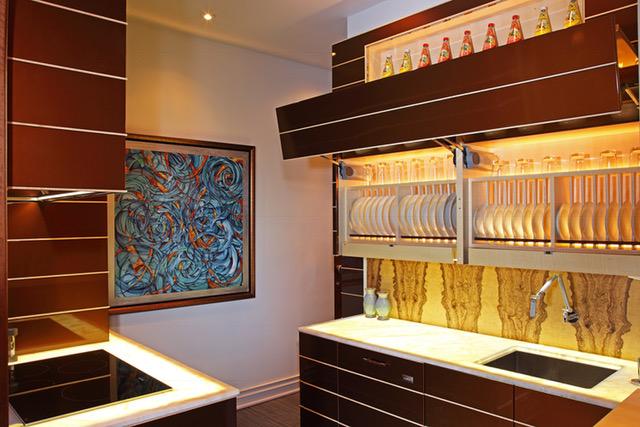 PASADENA, Calif.-- Are you and your employees ready to work in the high-end market?  Keith Morgan has spent an entire career working in the lofty air of the ultra-wealthy and he's ready to reveal aspects of his playbook to attendees of the 2018 Cabinets & Closets Conference and Expo in Pasadena, March 27-29.
Morgan's presentation, Selling directly to the luxury consumer, is one of three keynotes planned for each morning of the Cabinets & Closets Expo & Conference in Pasadena, March 27-29.  Morgan is the founder of  Bespoke, an internationally-known woodworking company that specializes in the luxury market.  Morgan will reveal aspects of his "playbook" on how to understand and work with wealthy clientele.
Bespoke founder, Keith Morgan, will keynote Day 2 of the Cabinets & Closets Conference & Expo in Pasadena
 
Bespoke has a workshop and design studio in Larchwood, Iowa and a workshop in Yarlington/Wincanton, U.K.  In his detailed presentation, Morgan will discuss the commitment that is necessary to work with high net worth individuals.  "Some of the things I'm going to say, might cause someone to ask,'why does this matter?" said Morgan.  But he says it's little things that do matter and even a small fish in a big pond can be successful in the luxury market.  Besides the rewards of working in the recession-proof high-end market, Morgan points out, "We have the privilege to do a once-in-a-lifetime project every time."  Morgan will discuss how he got started, his view of marketing, hiring and retaining the right kind of staff, and anecdotes about his favorite projects.
Three education tracks are planned for March 27:  Closets-- Profitability Through Innovation; Cabinets -- Upgrade Your Business Now; and Lean -- Total Lean Immersion! Full agenda
HERE
.
The Closets track will feature presentations by top designers and industry professionals and cover topics ranging from the art and business of design to lighting to the pros and cons of outsourcing. One of the highlights of the Closets track is the New Product Innovation session during which a panel of entrepreneurs will discuss how to expand business opportunities and develop ideas for new products. Panelists include Jack Z. DeLorean, AttiClosets, DeLorean, LLC; Lee Goldsticker, Lazy Lee;  and Michaelle Bradford, Editor,  Closets & Organized Storage magazine
The Cabinets track kicks off with the FDMC Pricing Survey, "What to Charge," by editor Will Sampson.  His presentation is followed by sessions that will address cabinet design trends, expanding into commercial markets and how automation can help solve the skills gap.  The Cabinets track concludes with the Cabinet Manufacturers Association's "What's your problem" panel.
CCCE 2018 is owned and managed by the Woodworking Network whose assets include FDMC, Closets & Organized Storage, RED BOOK, WoodworkingNetwork.com, the Daily Brief, Wood Pro Expo and  WMS, the national event for Canada's wood products industry.
The 2018 Cabinets & Closets Conference is produced in partnership with the Association of Closets and Storage Professionals (ACSP) and the Cabinet Makers Association (CMA).
Interested in exhibiting? Reserve your booth now by contacting: Mike Litwicki, Hall-Erickson (630) 434-7779
Have something to say? Share your thoughts with us in the comments below.