Semihandmade tour wows CCCE attendees
March 28, 2018 | 7:59 am CDT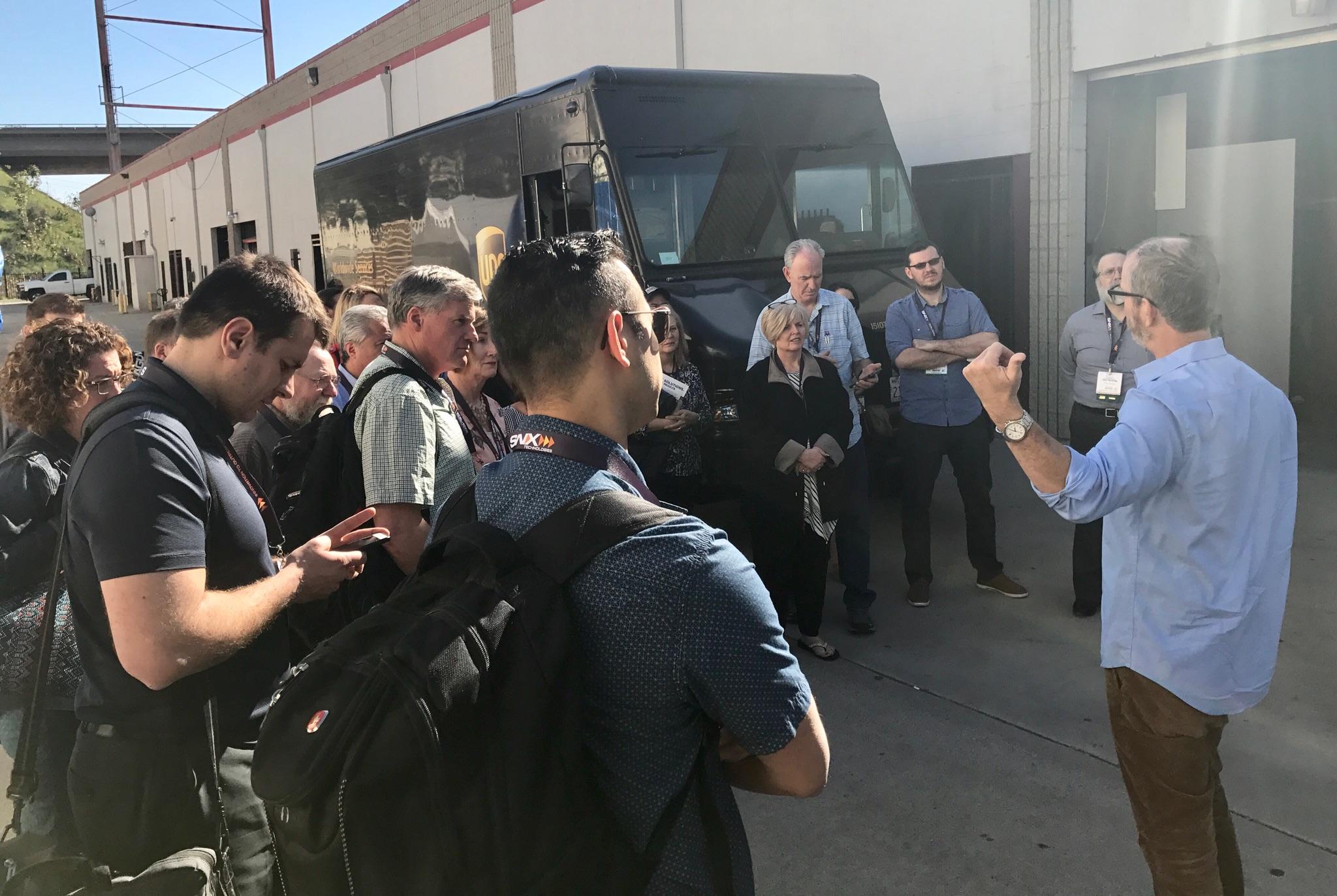 Photo By Rob Roszell
PASADENA --  A tour of fast-growing "IKEA Hacker" Semihandmade topped off day one of the Cabinets & Closets Conference & Expo on March 27.  More than 90 participants visited the company's current home in Duarte and then attended a reception at Semihandmade's future home in nearby Monrovia.  Founder John McDonald discussed his company's history,  operations, and business philosophy.  
Semihandmade's 20,000-square-foot manufacturing and assembly facility in Duarte is a testimony to the company's rapid growth.  Launched in 2011 by John McDonald, Semihandmade has developed a unique niche in offering one-of-a-kind doors for IKEA kitchens, bathrooms, closets and media cabinets. The company's success has placed it on the Inc 500 list of fasting-growing privately owned U.S. companies.
"The first milestone was around 2007. I was still doing custom work as Handmade and exhibiting at the Dwell on Design Show and a stranger asked, 'Have you ever thought about making doors for IKEA cabinets.' 
More than 90 CCCE 2018 attendees visited Semihandmade in Duarte on March 27, 2018.
"Certainly, in terms of sales, hitting $1 million was huge.  Reaching 10 employees was big, then 20, and so on. Being able to offer health insurance and a 401K before the mandated 50 is something we're pretty proud of.  I'm also proud of opening the showroom in Palm Springs, then expanding into multiple WeWorks around the country."
McDonald also noted the importance of social media,  "which has led to some key designer and manufacturer partnerships I consider a milestone.  Honestly, we're still learning and screwing things up every day; growing is great, but working hard and keeping the lights on is no less an accomplishment."
Have something to say? Share your thoughts with us in the comments below.