Making the move into architectural millwork: How one cabinetmaker did it
January 30, 2018 | 12:24 pm CST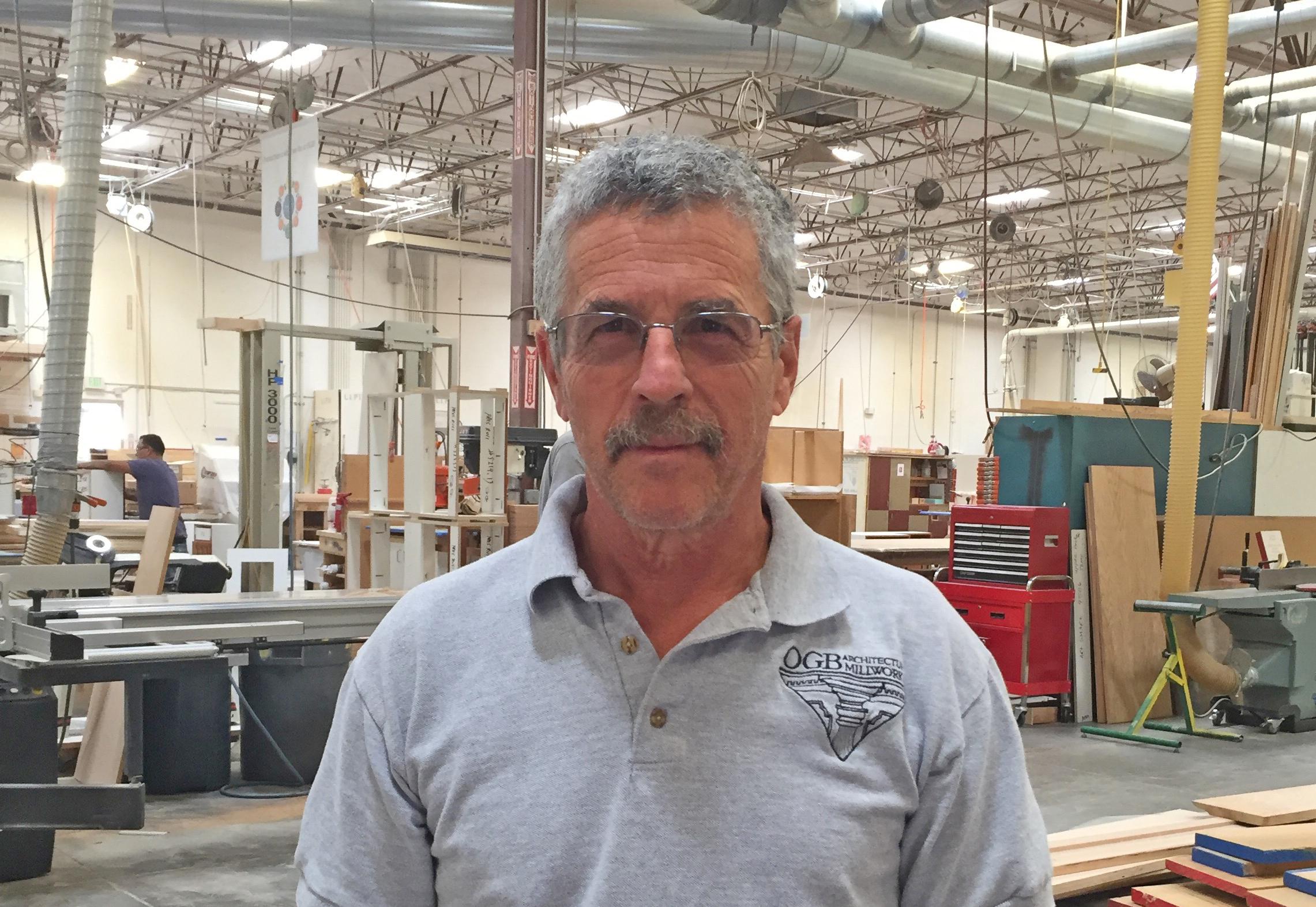 Rick Thaler knows firsthand how one business path can diverge into another.
The president of OGB Architectural Millwork, Thaler has been in the woodworking business for almost 40 years. "I started as a hippie carpenter with a 450-square-foot shop making custom furniture and kitchen cabinets and evolved, through trial and error, into a business that does entirely commercial cabinet work and architectural woodworking, with 85 employees, a 30,000-square-foot plant and $10 million in annual revenue," he said.
Thaler's transition from kitchen cabinetry to commercial cabinetry and architectural millwork will be the basis for his discussion: "Expanding from Residential to Commercial Markets," to take place Tuesday, March 27, during the Cabinets & Closets Conference in Pasadena, California.
"I will use my experiences in making these changes to illustrate the risks and rewards of the transition, and give residential cabinetmakers an idea of what to look forward to if they want to grow into the commercial world," Thaler said. Part of the Cabinet Track, the seminar also will answer the following questions: Why make the change? How to acquire commercial business? How to estimate commercial woodwork and cabinets? What are the pitfalls to avoid? How to get paid? And lastly, how to develop and use technology and automation in your business?
OGB Architectural Millwork
Under Thaler's leadership, the award-winning OGB has grown in size and scope, with a project portfolio including: banks, casinos, religious organizations, government and corporate offices, health care facilities, hospitality, museums, restaurants and retail firms. The company is a member of the Architectural Woodwork Institute as well as the Cabinet Makers Association (CMA) and has been profiled in a number of trade magazines.
In recognition of his achievements, as well as his service to the industry, Thaler was named a Wood Industry Market Leader in 2016.
The day-long Cabinets & Closets Conference precedes the Cabinets & Closets Expo, which takes place March 28 and 29 at the Pasadena Convention Center, Pasadena, California. The conference includes two other tracks: one on closets business management, and another on lean production management. The Cabinet Track is developed in partnership with the CMA.
Attendees who register for any track are free to move among the conference sessions. With a highly topical opening keynote on "The Business Case for Diversity" by Whitney Pyle, vice president and COO of Advanced Cabinet Systems, the Cabinet Track conference includes five business and productivity sessions, followed by a plant tour to Semihandmade, maker of high-end replacement doors for IKEA cabinets.
For more information or to register for the Cabinets & Closets Conference & Expo, visit cabinetsandclosetsexpo.com.
Have something to say? Share your thoughts with us in the comments below.