Top three points you need to know in designing a kitchen
By Duane Wilson, owner, Cornerstone Design
June 5, 2016 | 8:00 am CDT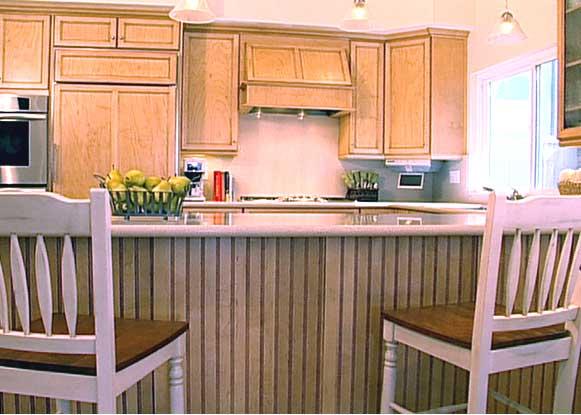 Remodeling your kitchen can make financial sense. The return on investment, or ROI, ranges from 91% to 98%. But its major benefit is adding to the quality of life for the cook and other family members. Kitchens are still the heart of a home, the spot where family gathers to talk about their day.
But it's important to think the kitchen remodel through before you start pulling out old appliances and choosing new flooring. Here is a look at what you need to consider when you plan your kitchen remodel.
A Look at the Money
Using money as a guide, there are three types of kitchen remodels: minor, intermediate and luxury. Here is a closer look;
Minor. A minor remodel costs less than $15,000. It usually includes re-facing cabinets and adding one or two new appliances. It might also involve new vinyl flooring and laminate counters. This has the best ROI, about 98% according to a study done by HGTV.
Intermediate. This averages about $43,000 and has an ROI of about 91%. It usually includes new cabinets and upgrading appliances, floor and counters. At 91% ROI, it's a good investment, though the cost is high for most homeowners.
Luxury. This type of remodel involves the latest and greatest in appliances. Countertops get upscale materials like granite or marble and floors get tile. It can also involve increasing the size of the kitchen. The long-term ROI tends to be poor for this level of remodeling, though the cook will probably love it.
The basic rule for cost-effective kitchen remodel is to spend approximately 10% to 15% of the overall value of the home. Another good rule is to keep the size of the kitchen in proportion to the size of the rest of the house.
If you have an older home, be sure to include updates in plumbing and wiring when you figure out the budget. Hidden infrastructure isn't as exciting as new cabinets that everyone can see. But it is essential to take care of the basics, like sagging floors, before planning on new appliances, cabinets or countertops.
The Shape of the Kitchen
The three most common layouts for kitchens are:
L-shaped: this has the most open layout and often includes an island.
U-shaped: a common complaint users have is that they feel trapped, though it is efficient for getting around.
Galley: these are one straight line. They are efficient but can get too much traffic if the galley is a major route from one part of the house to another.
The goal of many remodels is to turn these basic shapes into an open design. This means taking out a wall and high-up cabinets along one wall, or two, or even three. It usually involves reorganizing appliances, like moving the refrigerator to the opposite side or the stove to an island.
Before choosing a specific shape or an open shape, check out real kitchens with these designs. Going to realtors' open houses can give you an excellent chance to walk around the shape you are considering.
Efficiency
Kitchen designers plan remodels around three storage/activity hubs:
Sink
Refrigerator
Range
Think through what you need for an efficient food preparation experience in these three spots. For example, make sure there is enough counter space to put grocery bags around the refrigerator. Try to locate the refrigerator close to the pantry.
Using the sink is most efficient when it is between the stove and refrigerator. Plan to store dishware and have garbage and recycling bins close to the sink.
Have plenty of storage for pots and pans, serving dishes and cooking utensils close to the stove. At least a small amount of counter area is handy for placing hot pans.
A new kitchen gives a lift to the whole house, makes food prep more enjoyable and adds comfort to the heart of the home. It can also make your home more attractive to buyers when you put it on the market.
Have something to say? Share your thoughts with us in the comments below.