Technology talks at cabinets & caseworks operation
June 24, 2016 | 5:00 pm CDT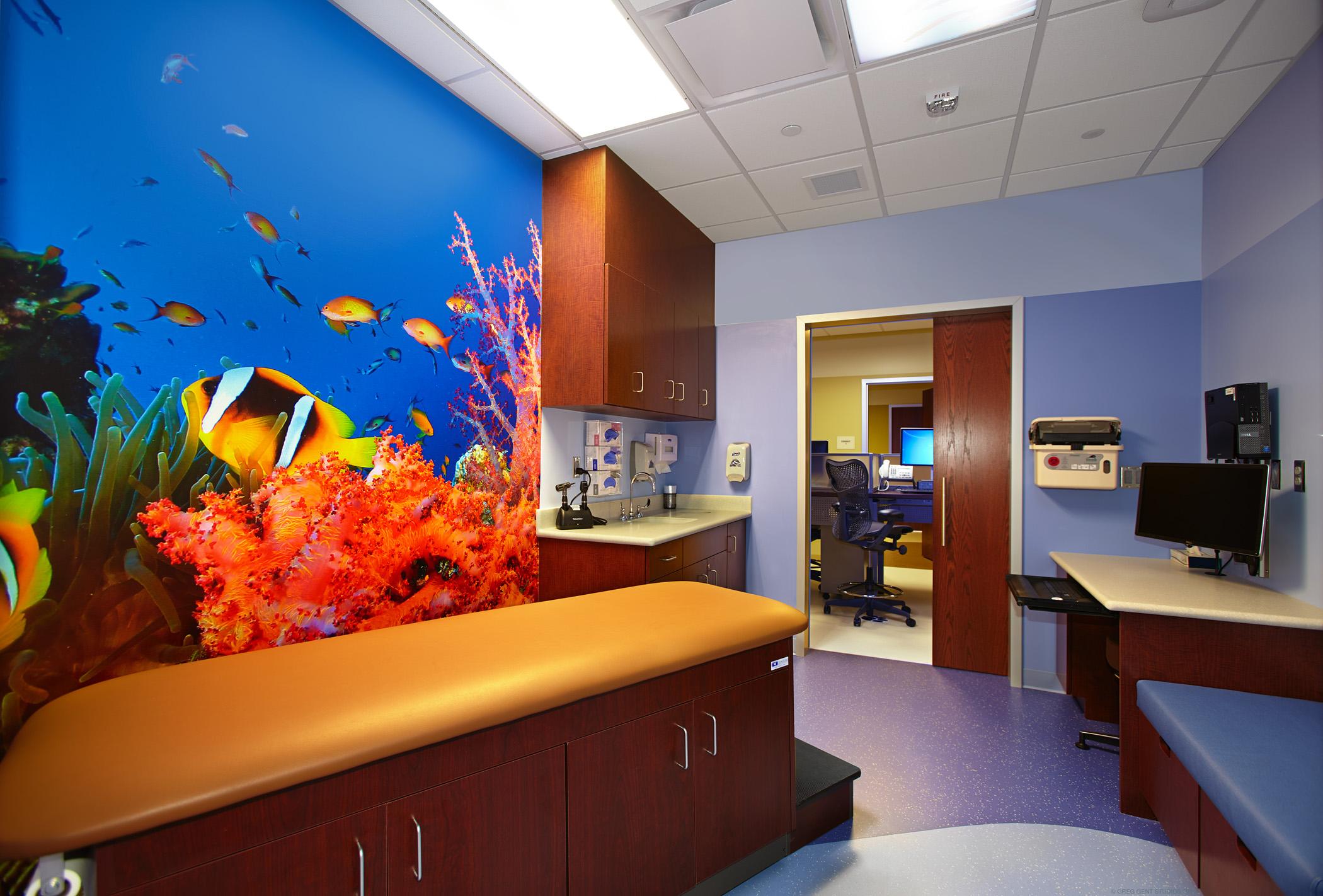 WB Manufacturing makes a great case for technology investment and integration. Less than a year after a major plant expansion, the Thorp, Wisconsin-based cabinet and caseworks manufacturer already is reaping a return on its $1.6 million equipment investment while taking Industry 4.0 – networked production – to a new level.
 "We're close to meeting our expectations with the new equipment, but I know we will be exceeding them from what I've seen already," said Kent Barby, Casework production manager and engineer. And not only is the privately owned company on target to break last year's sales of $27 million by more than 15 percent, it also has increased its throughput while improving the already high quality and consistency of its products.
Founded in 1978 as Wisconsin Bench, WB Mfg. (wibenchmfg.com) has transitioned from a countertop manufacturer to a diverse producer of wood products, including tops and panels, lockers, cabinets and casegoods, as well as furniture for the educational, office, industrial, and health markets. At its newly expanded 225,000-square-foot facility, WB Mfg. employs more than 150 people.
VIEW SLIDESHOW

WB Mfg.'s million-dollar setup

Cabinet and caseworks manufacturer WB Mfg. invested $1.6 million in new technology to improve the production of its products. The setup is on target with Industry 4.0, where production is networked with little to no operator interface.
Positioned for future growth
Vertically integrated, the company's capabilities span all facets of solid wood machining and panel processing. Along with its finishing capabilities – including the exclusive Lotz Armor Edge – cold pressing and postforming also are done in-house. In this area, as with others, WB Mfg. goes the extra step, including inspecting every sheet of laminate and running it through a Wandres machine to clean and remove static electricity prior to pressing. "That goes back to our quality control," Barby said.
Hand-in-hand with ensuring quality control are the efforts made in lean manufacturing. Processes throughout the company are continuously evaluated for efficiency and optimization, from order entry through assembly and packaging. Even the plant layout has been revamped to enable each product line to flow in one direction.
WB Mfg. specializes in Batch 1 production, manufacturing the cabinetry and casework on demand, with a two- to three-week turnaround on standard orders, and four to six weeks on specials. "We only build to demand and sort production orders accordingly.  Typically we implement Batch 1 production methods to meet our custom orders and we can determine and adapt the throughput seamlessly with 2020 Insight," said Barby. 
"Many companies can't run small batch sizes and track them in their software efficiently.  So we feel it's a competitive advantage."
In positioning itself for the future, WB Mfg. already is taking the next competitive step: Industry 4.0, where production is networked with little to no operator interface. "The computers think ahead and do all the work," Barby said.
The high-tech workcell was installed this spring in the Caseworks department, and already the company is seeing increased productivity – and profit potential – from the $1.6 million investment.
The lean workcell begins at the Winstore automated material inventory system which, using 2020 Insight manufacturing operations management (MOM) software, "looks ahead" to WB's manufacturing needs and efficiently selects and transports the correct panel to a pair of two-axis labelers. The labelers feed into a new Rover B CNC router equipped with a 42-spindle drill head and a Weeke BHP CNC router with automatic tool changer. 
Working in conjunction with 2020 Insight, Eurosoft nesting software optimizes the production at the machines.
Kent Barby shows how the 2020 software also enables production workers to check the real-time status of work.
From the router, panels are sent to the Biesse Stream edgebander equipped with an automatic tool changer and grooving station that can rotate from 0 to 90 degrees. Barby noted the station has the added benefit of eliminating the dado operation from the router, increasing the efficiency at the machine.
At the Stream edgebander, bar code readers positioned above the machine automatically scan the label, which contains all the part information, including the banding material – size, color, type – and the required machining operations, and relays the information to the edgebander's controls. The machine determines if edgebanding is needed on one, two or more sides, for example, and will automatically offload the part or return it to the queue for further machining, Barby explained.
The technology integration resulted in an exponential increase – approximately 40 percent – on the throughput at the edgebander alone, he added. "My operator now spends almost no time at all on machine setup."
In fact, there is almost no operator interface throughout the plant: 2020 Insight software is used to optimize every step of the company's operations, creating a seamless flow from order entry to shipment.
It wasn't always like that. Only since 2001, when Barby started as engineering manager, has the company gone "from very little CNC to most machines being CNC," he said. That's 17 CNCs and counting.
Among the first equipment purchases were a Homag BAZ CNC contour edgebanding machining center for producing tops, Homag Optimat KAR double-sided edgebander and Holzma HPL 33 rear-loading panel saw. As the company grew in size and product lines, more technology was added, including: a Weeke BHX vertical CNC router which now is used for secondary machining and remakes, a Weeke Optimat BHP 200 CNC router, two Optimat ABD drilling and dowel insertion machines, another BAZ with two spindles and 18-position tool changer, and an IMA BIMA 310 CNC machining center.
That's in addition to the workcell added just this year. "Everything we've developed here is for future growth. WB is blessed to have really good people in the office and on the shop floor to make this happen," Barby added.
Because they don't have to program too, WB Mfg. can have three operators manage four machines, including kitting and placing hardware –  compared to the typical one operator per machine plus one or two people just kitting and putting on hardware. The flexible design tools and automated manufacturing capabilities help reduce the manual steps required and increase productivity.
Efficiency also is maximized through the crosstraining of employees. And for a company that manufactures a number of heavy and/or large items, ergonomics is a must. Throughout the facility are 19 Schmalz vacuum lifts to assist in material handling, as well as lifts and tilts positioned with the Ligmatech case clamps to aid employees in their jobs.
An ergonomic facility, the company has installed tilt lifts to assist workers in handling heavy products
.
Paperless system
With the 2020 software system in place, one engineer can run programs for all phases of the production, including programs for all the CNC machines as well as the bill of materials and routings. According to Barby, the company creates nearly 2 million various machine file programs a year and that number will continue to grow.
2020 Insight's engineering configurator automatically processes the engineering data and creates the CNC programs and specifications – so there is no programming required at the machine.  The program works with Eurosoft software to optimize the production at the machines.
 "Seeing really is believing," Barby said.  "In our cabinet areas we have six different check points with large monitors that people can see from 30 to 40 feet away." Production workers see real-time status notifications on the monitors and email notifications are triggered to the appropriate team members throughout the workflow so they are aware of the production status.
Each part is labeled and tracked individually as it goes through the required machining, allowing for effective quality monitoring and quick fixes. If a part needs to be replaced, simply scan the label and it automatically goes back into the queue to be re-nested and remade throughout all the secondary machining processes as well, such as edgebanding or dowel insertion, Barby added.
"For many companies, defective parts can cause a major problem delaying production while the replacement parts are made. For us it is simple because we track all the parts as well as the finished cabinets and can easily recreate the defective parts without disrupting the process flow," he said.
"We continue to see companies struggle with the integration of the various front-end software a company uses and the shop floor. I say this because they might have an ERP system and design software that are not integrated so they are double-entering their orders to get the BOM and programs made. Then they may have to take the information from the design software and enter the BOM back into their ERP for purchasing their materials. When the order is released to production they struggle because there is no tracking on the shop floor.
"We overcame this many years ago using the 2020 Insight software," Barby said. "Software is an integral part of making the machinery run efficiently," he added.
"We strive to be proactive. We're using technology to fill in the manufacturing gaps to propel WB forward."
Have something to say? Share your thoughts with us in the comments below.