NKBA's kitchen and bath market index shows expansion
August 6, 2019 | 1:25 pm CDT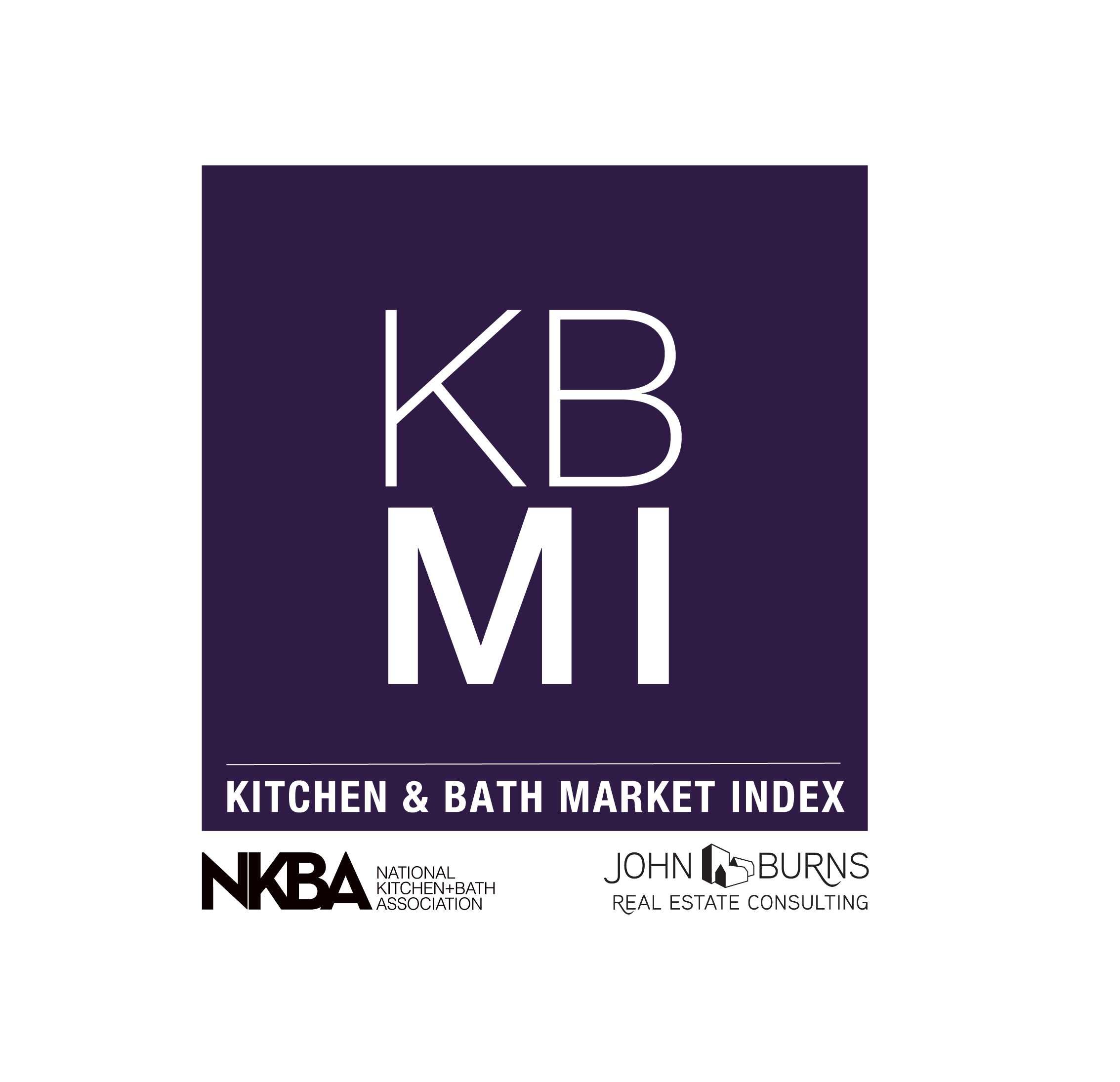 HACKETTSTOWN, N.J. -- The National Kitchen & Bath Association and John Burns Real Estate Consulting released the 2019 second-quarter Kitchen and Bath Market Index (KBMI) report, an important gauge of kitchen and bath industry conditions.
With a KBMI of 65.7 and scores above 50 indicating growth, the industry remains strong, indicating an optimistic view of sales, which are expected to grow by 4.7 percent in 2019. The report reveals that increases in consumer spending are being driven primarily by rising material and labor costs, as opposed to customer discretion.
"As the leading trade association and advocate for the kitchen and bath industry, one of NKBA's goals is to arm our members with market insights, as well as to raise awareness about impactful industry challenges," said Bill Darcy, NKBA CEO. "Although NKBA members are still optimistic about current and future kitchen and bath business conditions, there are signs of changes in the marketplace that we are monitoring closely."
Key point from KBMI's second-quarter report include: 
Future outlook remains positive. The industry is more optimistic about future conditions (69 index reading) than about current conditions (63 index reading). This is similar to the first quarter, which saw a 76 index for future business conditions and 68 for current.
Next quarter sales expected to increase. More than half (53 percent) of industry experts expect sales growth in Q3, while one-third (36 percent) predict sales will remain flat year-over-year. Manufacturers are the most optimistic among respondents, with 63 percent expecting growth and less than 10 percent anticipating a decline.
Industry health remains steady. The kitchen and bath industry rates current industry health at a 6.6 out of 10, comparable to Q1's 6.8. Building and construction firms rate the industry as healthiest, at a 7 out of 10, while manufacturers estimate 6.7 and retail sales and designers come in at 6.6.
Gradual growth. The kitchen and bath industry is still expanding with an index score of 65.7, but not at the rate seen in first quarter, when the KBMI hit 71.
Conducted quarterly, the index gauges the economic pulse of the industry by examining current demand and future expectations in addition to monitoring sentiment among designers, manufacturers, retailers and building/construction firms. The availability of skilled professionals, cost of materials and trade issues top the list of overall challenges for the second consecutive quarter.
Lack of skilled workers is the chief concern among building and construction firms, while designers point to a slowing luxury market and shift to lower price points as the biggest barriers to growth. Still, the report shows 57 percent of customers have increased total spending since 2018. See http://nkba.org.
Have something to say? Share your thoughts with us in the comments below.