Kitchen Magic launches custom cabinet replacement line
February 2, 2022 | 1:26 pm CST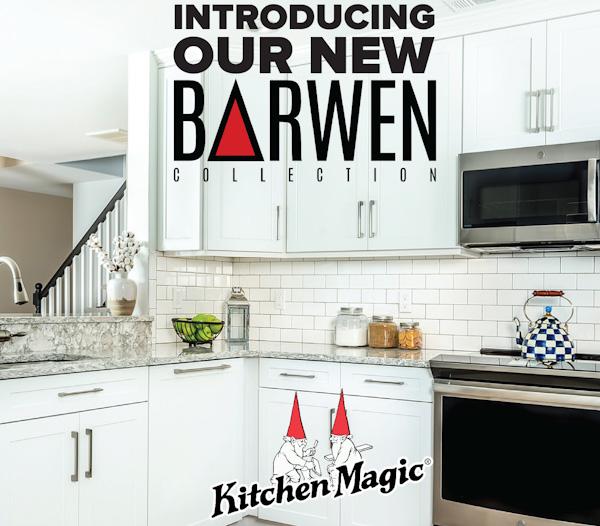 NAZARETH, Pa. -- Kitchen Magic, a family-owned and operated kitchen remodeling company with more than 40 years of experience in its toolbox, has launched a new signature cabinet collection.
The Barwen Collection can be custom built to all sizes and configurations to suit space requirements. The cabinetry is 100 percent made in the USA of ¾ inch industrial-grade furniture board. This new line allows homeowners to replace or add cabinetry and stay within their budget, the company says.
The Barwen Collection line comes in a variety of kitchen cabinet colors & styles. The company said the life was a reasonably priced cabinet replacement option for customers looking for customization or for those who Kitchen Magic's refacing process is not the best solution in their current kitchen.
"Based on customer feedback, we were challenged with not having an option like our Barwen cabinet collection," said Dean Alexson, sales manager, Kitchen Magic. "We realized this was a product we needed to add to our offering to satisfy our customer's needs and requests".
Have something to say? Share your thoughts with us in the comments below.