Fine cabinetry personalized for the customer
November 22, 2022 | 1:01 pm CST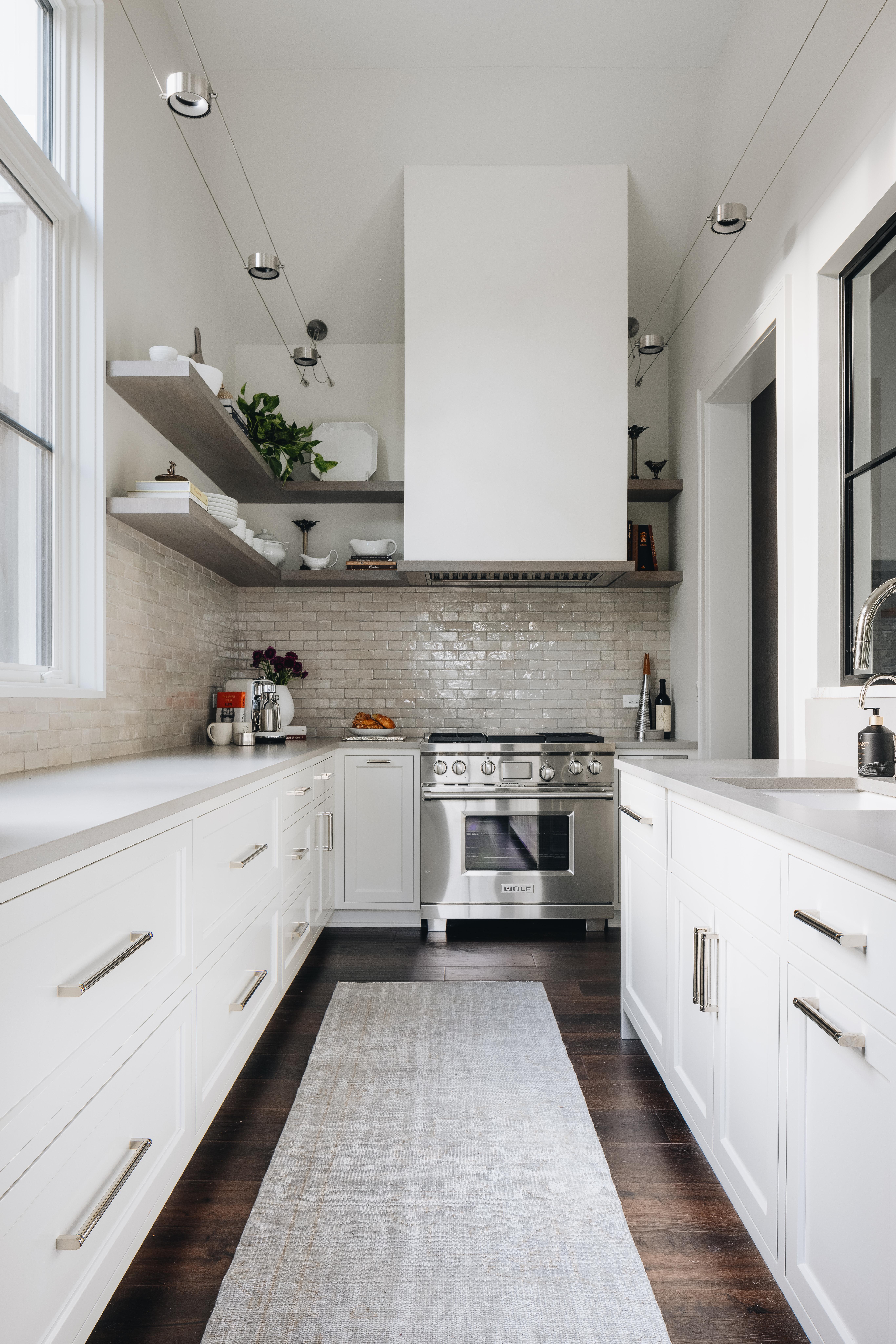 Photo By Arbor Mills
Nestled in a rural area outside of Chicago with open fields across the road and a smattering of nearby industrial facilities, stands a pleasant-looking building. From the front it appears small, but once inside it opens up to a stylish showroom and, beyond that, a well-kept factory floor that produces fine cabinetry, millwork and other custom products for homes across the country. 
Formerly known as Joliet Cabinets, Arbor Mills Custom Cabinetry in Lockport, Illinois, is a family owned and operated business that for more than 60 years has served the greater Chicagoland area as well as high-end clientele throughout the country. 
From its headquarters in suburban Chicago and partner showrooms in Arizona, Illinois, Michigan, and New York, the company provides fine cabinetry for sophisticated exterior projects such as patios and pool areas, and interior projects for every room of the house including kitchens, closets, mudrooms, basements, garages and more.
Tony Del Sasso, a co-owner with other family members, who along with brother and company President Daryl Del Sasso, is the latest of the family to run the business. The company, Tony said, services its "distinctive customers" with a team of master craftsmen, designers, and engineers that utilize a roster of CNC and other equipment to design and manufacture the "ultimate in custom cabinetry."
"Our cabinetry is built like fine furniture for customers with high expectations," he said. "We create a personalized product with thoughtful and functional design. Over the years, Arbor Mills has crafted thousands of individualized custom cabinet solutions that transformed kitchens, bathrooms, and living spaces in some of the finest homes in Chicago." 
Merging technology and craft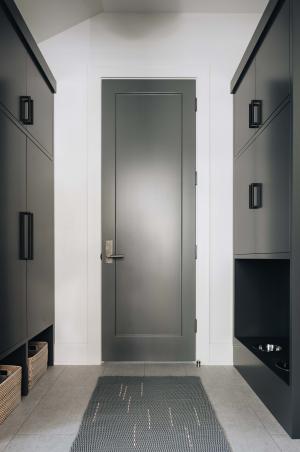 Craftsmanship is a subject that comes up often in talking with Del Sasso. Each product is considered benchmade. That does not mean the company does not use technology. It does so in service of the individual project.
The factory is configured for fast and efficient product flow. Del Sasso said that the company embraces technology that frees up the craftsmen to do more high-end work. 
The company has a mix of equipment that range in the level of technological capabilities, with some entirely computer driven. "They perform the repetitive and strenuous work allowing our craftsmen to immerse themselves in their specialty and enjoy the creative and artistic side of woodworking to achieve  exceptional results."
The equipment used in the manufacturing operations include flat-panel nesting technology, multi-axis CNC machining, high-volume edgebanding, and a drill and dowel machine. 
Among the company's recent investments is the Biesse Rover A flat table CNC router. It is used for machining a variety of components as well as for nesting operations. Nearly 100 percent of a panel can be used to create parts for the cabinets and casegoods production.
Because many of the wood parts will need to be shaped or otherwise machined, and holes drilled horizontally, as well as vertically, the company also invested in a second Rover A CNC machine with a pod-and-rail system configuration.
The vacuum system uses pods to lift the part and provide access to the panel around all sides. The operators can horizontal bore, vertical drill, rout or do any number of processes anywhere on the component without having to change machines. 
Fine finishes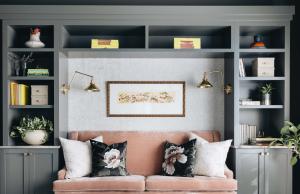 Arbor Mills is also known for its finishes and its ability to create new looks or reproduce a finish. 
Del Sasso said that the company formulates its color and sealant options in its in-house laboratory. Arbor Mills can design finishes to reproduce historically significant looks or create exotic effects in any blend for a custom project. 
By mixing finishing materials in a plural-component polyurethane process, the company develops finishes that it says "offer endless creative and dramatic effects." 
According to Del Sasso, not only do these polyurethane finishes make for beautiful designs, but they also have impressive durability and resistance. They contain no formaldehyde and have an extremely low carbon footprint. 
"With a variety of finish options – from a flat, matte to a high-gloss sheen – the design of the cabinets will be functional, practical, and stylish."
Elegant and purposeful design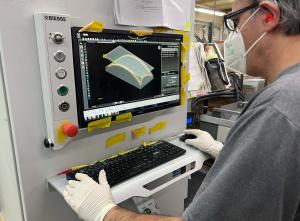 Arbor Mills is not a stock cabinet company. It can custom design a project that makes it personal and unique to that customer, whether that person is a homeowner, interior designer or contractor. 
The company's customers want meaningful design, and many of them will tour the showroom and factory to develop ideas for their projects. The design team, Del Sasso said, helps to refine customer preferences for room environment, style, workflow and organization.
One option offered by the company is its BIN functional storage and workflow products that optimize a single drawer or group of drawers and cabinets into organized storage solutions. The system includes 60 individual components for base, wall and tall cabinets and drawers. 
If needed, Arbor Mills can develop mockups and samples to help the customer decide on their design, Del Sasso said. In the end, he added, "Our customers are confident that their purchase will be met with elegant and purposeful design accouterments that reflects their styling and environment." 
Sidebar:
Arbor Mills' environmental promise
Arbor Mills recognizes the importance of protecting the environment and using resources responsibly, said Tony Del Sasso. From its formaldehyde-free finishes to its wood choices, the company is committed to good environmental stewardship in its dealings with customers, employees, government, and the community.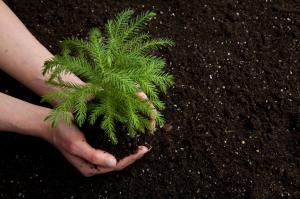 In its environmental statement, the company noted it "continue[s] to systematically reduce our environmental footprint and to provide products and services that enable our customers to reduce the environmental impact of the buildings they create."
As part of its sustainability efforts, the company uses wood certified by the Forest Stewardship Council (FSC). The FSC is an independent, nongovernmental not-for-profit organization established to promote the responsible management of the world's forests. 
According to its website, the FSC label provides a credible link between responsible production and consumption of forest products, enabling consumers and businesses to make purchasing decisions that benefit people and the environment as well as provide ongoing business value.
Kitchen and bath certification
The company is also certified by the Kitchen Cabinet Manufacturers Association through its Environmental Stewardship Program (ESP), the only environmental certification program that specifically focuses on kitchen and bath cabinets.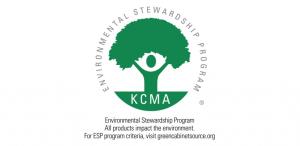 Certification is awarded based on compliance in five categories, with eighteen different criteria in the areas of air quality, product resource management, process resource management, environmental stewardship, and community relations. It recognizes a company's commitment to ensuring the responsible use of natural resources through sound environmental management and sustainable practices.
ESP-certification is validated by the American National Standards Institute. ANSI's Green Building Standard applies ESP as the benchmark for green cabinets.
Del Sasso said that when customers buy ESP-certified cabinets they can be confident that they are making the right choice for the environment and for their family. "You can take comfort in the fact that the manufacturer of your cabinets is committed to environmental stewardship and that you are doing your part to build an environmentally friendly home."
Have something to say? Share your thoughts with us in the comments below.