Steves & Sons to invest $100 million in new Georgia door plant
November 22, 2022 | 10:04 am CST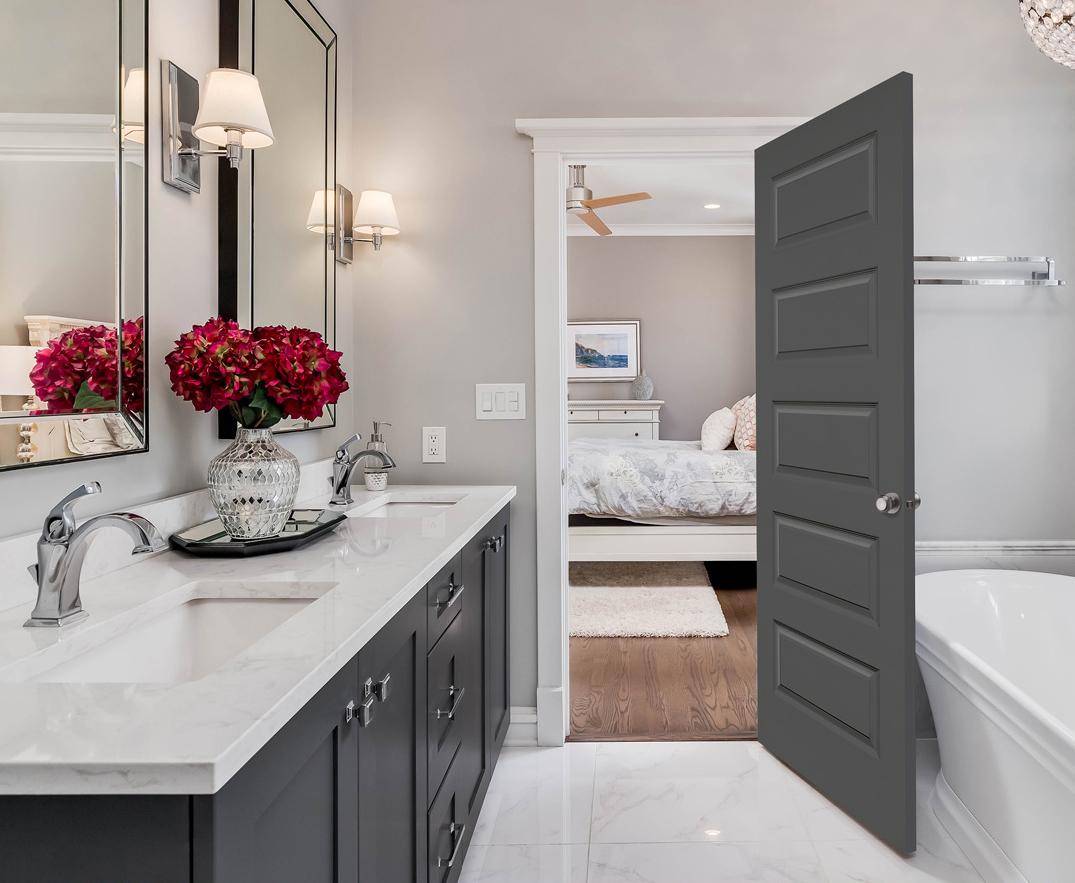 SAN ANTONIO, Texas — Steves & Sons Inc. will invest more than $100 million to build a state-of-the-art door manufacturing facility in Jackson County, Georgia. Announced Nov. 21 by Gov. Brian Kemp, the new facility will create 170 jobs over the next three years.
The 310,000-square-foot plant will produce millions of interior molded door skins annually for use in new housing construction, repair, and remodeling. Based in San Antonio, Texas, the family-owned Steves & Sons produces interior and exterior doors in a variety of styles and types. The company also serves other leading millwork distributors across the country, and has been recognized four times as vendor of the year by The Home Depot.
This marks Steves & Sons' second expansion announcement in Georgia in the last year. Last December, the company announced it would invest $16 million to create an advanced distribution and value-added facility in Turner County, which will ultimately create 200 jobs.
"Again and again, companies choose to expand here in the No. 1 state for business because they have access to the well-trained workforce, raw materials, and infrastructure they need to grow and thrive," said Gov. Kemp. "We're proud that Steves & Sons is the latest job creator to grow their operations in Georgia, and we look forward to seeing the partnership between this family-owned company and Jackson County thrive."
"Georgia has proven to be extremely helpful to Steves for our long-term manufacturing and distribution needs," said Edward Steves, CEO of Steves & Sons.
"We have all been impressed with both the natural and developed infrastructure Georgia has nourished and created, from its abundant wood fiber sources to its world-class port in Savannah. Both are critical to our expansion into Georgia," added Sam Steves, president of Steves & Sons.
The Georgia Department of Economic Development (GDEcD) worked in partnership with the Jackson County Area Chamber of Commerce and Georgia Quick Start in securing the project.
Founded in 1866, Steves & Sons is among the nation's largest producers of interior and exterior, and is ranked on FDMC 300 list of largest wood products manufacturers in North America. The company, which has facilities in Texas, Virginia and Tennessee, also announced earlier this year plans to build a 160,000-square-foot door assembly plant in Brigham City, Utah.
In recognition of their efforts on behalf of the company and industry as a whole, both Sam Bell Steves II, president, and Edward Galt Steves, CEO, were named Wood Industry Market Leaders in 2021.
Have something to say? Share your thoughts with us in the comments below.