Dura Supreme introduces new pantry storage option
May 13, 2020 | 11:05 am CDT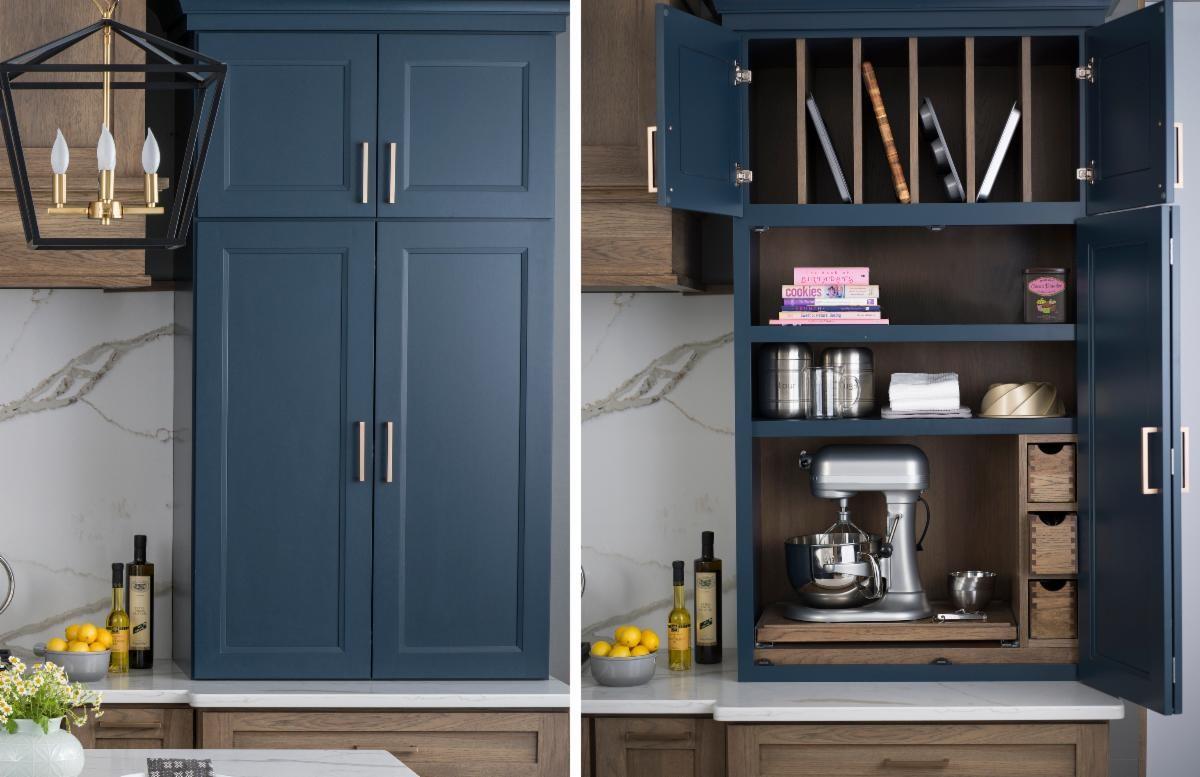 HOWARD LAKE, Minn. -- Dura Supreme has announced a series of customized pantry cabinets, Larder Storage Centers. As homeowners seek more kitchen storage systems to help keep their countertops clutter-free while still keeping all of their everyday items close at hand, the need for specified kitchen storage centers is increasing.
Dura Supreme's new Larder cabinets are designed to make it easy to design, customize, and create storage to meet the needs of the homeowner's personal daily tasks.
Small appliances can also be housed discreetly in the cabinetry. A beverage center Larder cabinet can be a functioning coffee station or house a complete home bar setup. A storage center Larder can be used as a breakfast station.
Resting at countertop level, these cabinets are designed as a workspace as well as a storage unit. Each cabinet can be customized with a variety of options, including pocket doors and the option to include a power station.
Have something to say? Share your thoughts with us in the comments below.