Ann Sacks introduces new collection
November 16, 2021 | 12:54 pm CST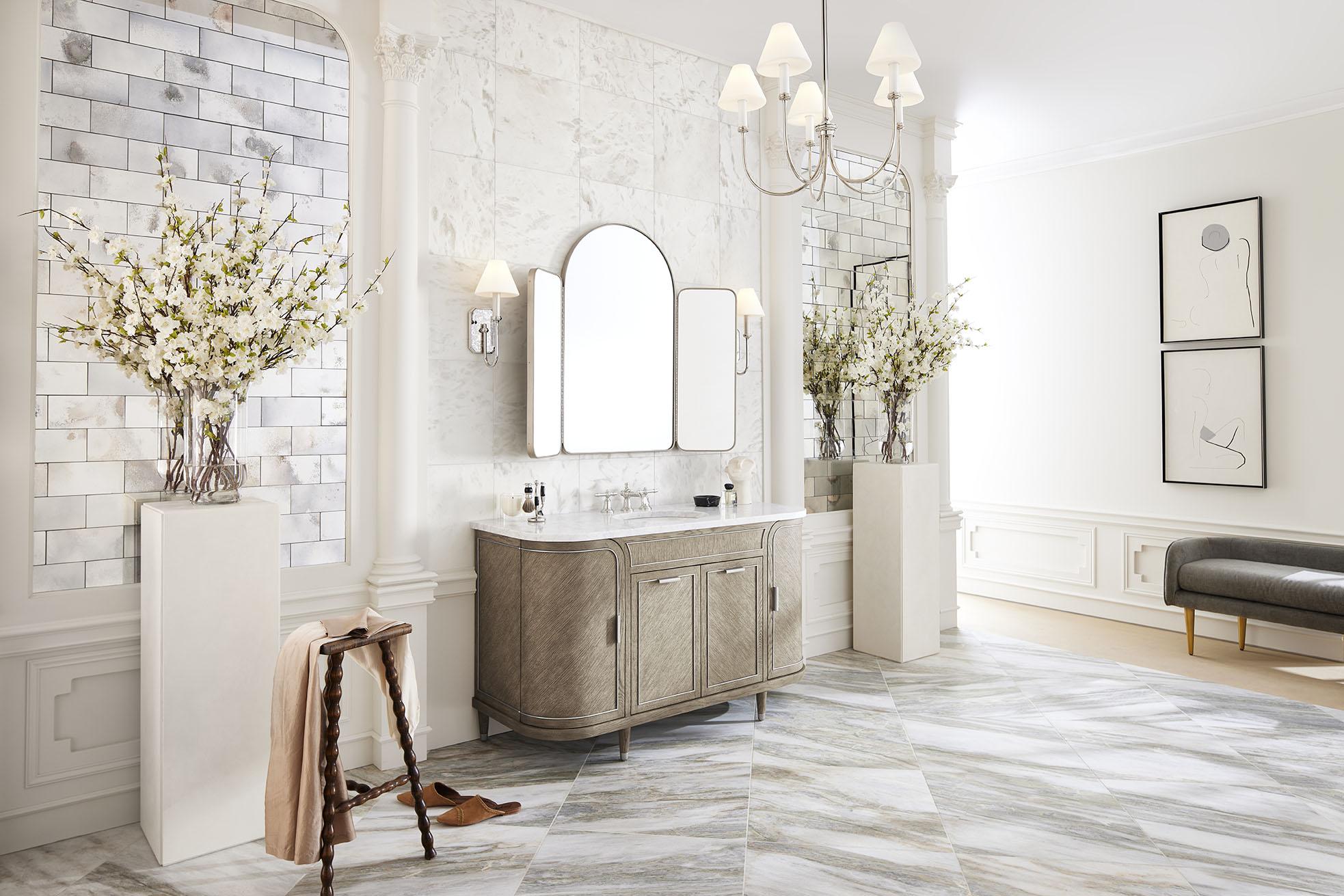 PORTLAND, Ore. -- Ann Sacks, the Portland-based design house, has released its Ann Sacks Curated Bath Collection, a design-driven experience that showcase select Ann Sacks, Robern, Kohler Lighting and Kallista products.  
Many of the designs are exclusive to the Ann Sacks Curated Bath Collection, including new Robern vanities and linen cabinets and the Kohler Lighting collections. The collection is presented in seven fully appointed, traditional and contemporary vignettes.  
•    Rosebrook Vignette:  Inspired by Parisian architecture and interiors, the features the Rosebrook Oak vanity, which is exclusive to the series.  
•    Cornell Vignette: Meant to capture the minimalistic approach, the vignette features the Robern Cornell Vanity that is paired with the matching low-slung Cornell Linen Cabinet, which are both exclusive to the collection.
•    Wyndale Vignette: The Mid-Century Modern movement is the inspiration for this collection. With the principles of form, function, and scale in mind, the Robern Wyndale Vanity and KOHLER Lighting Mid- Century Two Light Sconce in Chrome with carved Alabaster shades are featured.
•    Alisal Vignette: Designed to bring to consumers a personal, spa-like retreat within a home, the line features the exclusive warm Oak Alisal Robern vanity with wave-like, accordion drawers.
•    Willowmere Vignette:  The Willowmere vignette reflects the welcoming elegance of traditional design – rich in warm wood tones and burnished metals contrasted by chic appointments and decorative details – evoking an air of luxury without pretentiousness. The exclusive Robern Willowmere vanity boasts beautifully figured veneers.
•    Claudette Vignette:  Taking its cues from the golden days of Hollywood design, the elegant Claudette vignette features exclusive Robern Claudette vanities with a top that employs fluted stone and a lower shelf in Catia.
•    Stanwyck Vignette:  The Stanwyck vignette draws its strength from both modern and traditional inspiration.  Based on the principles of the 1920s and 1930s Art Deco movement,  the design features the exclusive Robern Stanwyck vanity with its 10-in. sculptural backsplash and five-shelf Stanwyck Linen Cabinet are joined by the Robern Pivot Metal Mirror.
 
Have something to say? Share your thoughts with us in the comments below.