How to Track Your Shop and Order Pizza at the Touch of a Button
December 18, 2015 | 4:19 pm CST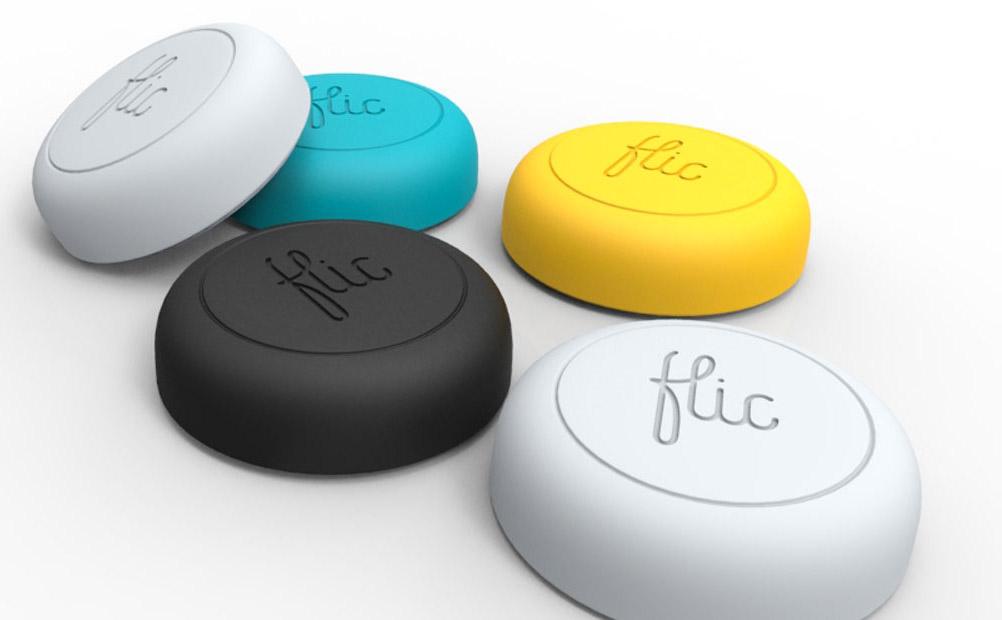 We're living in the future, and it's about to get crazy!
As wood industry professionals, our relationship with technology has been "stand-offish" at best. We've all been frustrated when dealing with super technical "code gurus". We've felt the pain of having a 12,000 lb "paperweight" machine rendered useless by software that nobody besides a German engineer understands. Tech and woodworking have had a rough go and, there has always been a giant gap between the two.
The last 10 years has brought with it an explosion of improved interfaces and understanding, bridging many of the gaps that existed. For example, just connecting to a network used to be a task for a network administrator. Luckily, the last computer I bought, I just opened it up and typed in a password to connect. As great as all this is, "tech" has still largely taken place on a computer screen, and many of us don't feel comfortable there.
Inside a Bluetooth button from Flic
Ideally, we'd have the best of both worlds, one where we could get all the benefits of technology without having to live on a computer. Introducing: The Internet of Things.
In an oversimplified definition, the internet of things (IOT) is simply a world of connected devices that communicate via the internet. You may already be familiar with some of the consumer IOT devices beginning to gain traction. Nest is a home thermostat that connects to the internet, home security camera footage is now accessible via apps and web pages, and with a Wemo switch, you can turn your house lights off and on from across the globe.
The amazing difference between these devices and the technology confined to computer screens is that they largely function as independent, smart devices that can talk automatically to each other. Also, they're not restricted to take action only on a computer screen. They heat rooms, sound alarms, and do real world, physical things. This sounds like the piece we've been missing as woodworkers, right?
Now, up the ante a little bit. All of these devices and services have necessitated a whole network, or marketplace full of "triggers", or conditions, and services like IFTTT and Zapier can connect them all together to create amazing work flows. It will take some time to understand all the ways this applies to your shop, but think through it!
Let me clarify with an example. Let's say you want to track how many cabinets per day you produce. You can stick a little Bluetooth button like this on your assembly table that the operator pushes each time he finishes a cabinet. When the operator pushes the button, the tally can be tracked and a number displayed on screens in the shop using a dashboard like Klipfolio. When the number reaches a certain goal, you could flash these lights green all over your shop to celebrate, send yourself a text message, and order pizza… Automatically!
While there are plenty of frivolous ways we could use this technology to be lazy, or use it just because it exists, the applications to turn this technology into money for our businesses is endless and is the new reality. Lucky for us, the time is here to take advantage of these opportunities!
Search the links in this article, along with some google searches of IOT. Start a brainstorm with your employees to identify problems in your business that can be eliminated using this incredible new technology, and get going!
Have something to say? Share your thoughts with us in the comments below.