Greyloch opens a marvel of automation, seven years in the making
November 2, 2023 | 8:44 pm CDT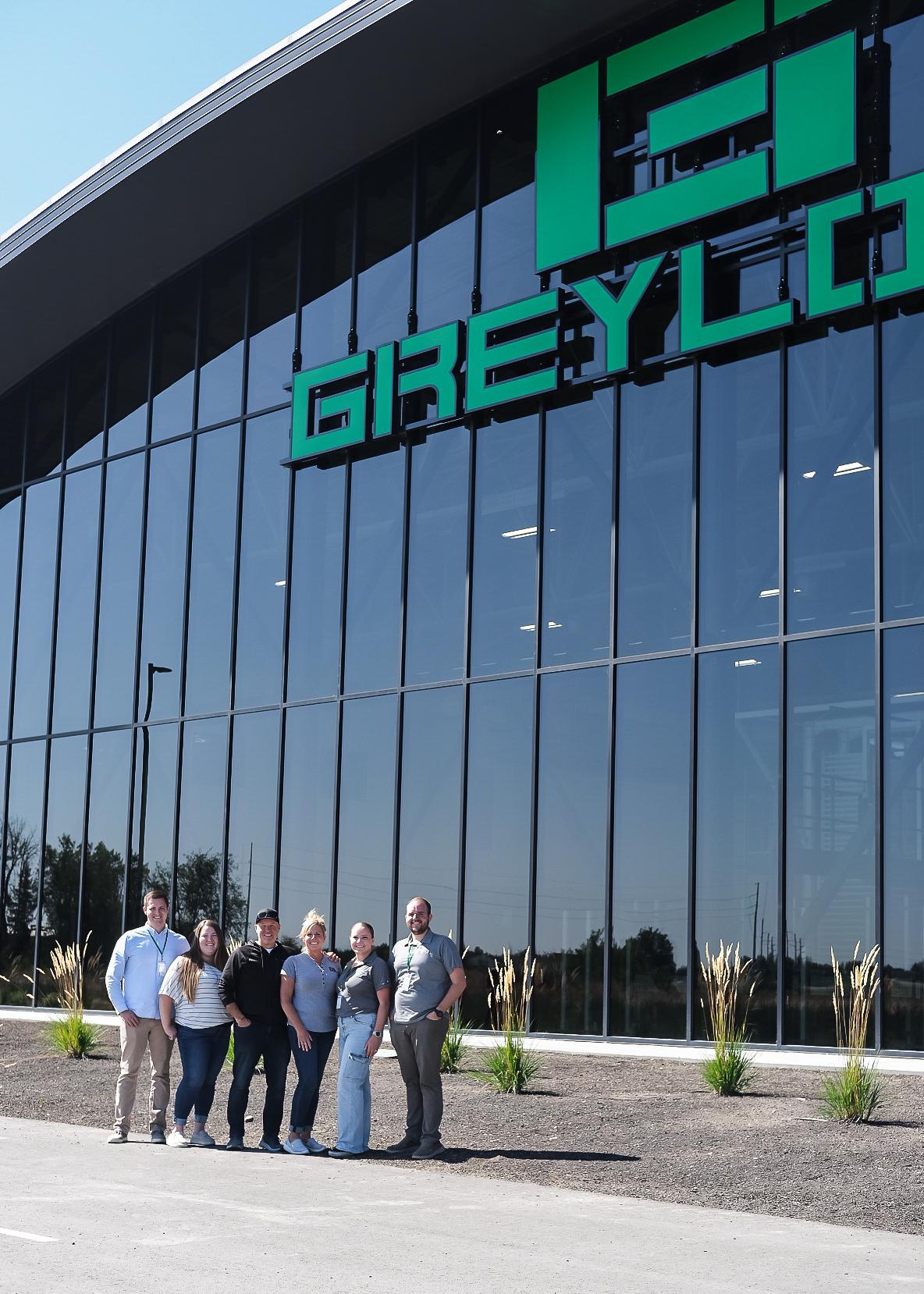 Photo By Allmoxy
One of the most automated cabinet facilities in Northern America just opened, and as the best woodworking businesses do, it started in a garage. Shaun Fickes created Greyloch in 1991 as a passion project. Today, Shaun, his wife Dianne, and their four children have opened a 97,000 sq ft. shop. With a longtime dream realized and nothing but growth on the horizon, Greyloch has kept sight of their humble beginnings. They are managing to keep family and community at the center of all they do.
Shaun's son, Harrison Fickes, oversees operations at the new facility. We sat down after their industry open house to discuss the incredible facility and how it came to be.
The dream began on a Stiles Benchmarking Tour through Germany nearly a decade ago. The technology and automation in the shops they toured was inspiring, but It felt far out of reach, considering the size and tenure of these shops compared to their own in Idaho. After their second German shop tour (as guests of Coby Johnson with Advanced Machinery), Shaun was determined he would find a way to bring this level of automation home.
Harrison expressed great pride in watching his dad bravely take this leap that most businesses would not consider logical. Growing his current custom cabinet shop in Meridian, Idaho (15,000 sq ft) to adding a fully automated cabinet shop nearly seven times the size. Seven years later, he's done it. "Everybody thinks he's crazy for doing this all at once instead of in phases," Harrison says, "but we threw all of our cards in the middle and said, we're going to do this, and we're going to do it right."
The passion and devotion to the project are apparent from the moment you pull up to the facility. A beautiful building resembling a modern airplane hangar, a nod to Shaun's late father, Donald FIkes, who worked on the local airforce base until retirement, when he became Greyloch's first employee. The fully landscaped grounds welcome you into a building filled with natural light, happy employees, and a true spectacle of automation and machinery. It's a building and business the entire local community takes pride in and a true legacy for the Fickes family.
The dividends are already exponential. Harrison shares, "Before we started, we faced the same hiring issues everyone in the industry has seen. But as this building has been coming to completion, without putting a single hiring ad out, we now have over a hundred resumes in our inbox. People see the building. They don't even know what we do here, but it looks like an amazing environment to work in. And they want to be a part of it."
I'd venture to assume the desire to work for the Fickes family has as much to do with the type of people employing them as the building itself does. Harrison continues, "We don't want to replace people; we just want to reallocate them and give them better jobs. Instead of (a person) sanding all day, let's figure out a way they can do it in a less labor-intensive way. They can watch the machine run and have time to innovate, see the potential for continuous improvement, and be a part of that process. It changes the mindset of employees to feel like they are part of your lean processes instead of a burden to it. The automation on our floor gives (our team) more room to think freely and improve, to innovate while staying safe."
It changes the mindset of employees to feel like they are part of your lean processes instead of a burden to it.
We tour the operating shop and see the workflow with the few employees it takes to run this facility (They only need 7-9 workers on the floor with this level of automation.) Orders enter the shop via an Allmoxy order, which continues through the full Stiles/Homag suite, getting the best yield on batched jobs from material selection to cutting, edgebanding, onto drilling, and hardware installation, to the completed box assembled, doors on. Packaged for shipping and directly onto a delivery truck. One by one, finished cabinets leave the shop at an awestricking rate. I can see Harrison's thoughts on employee empowerment actualized as engaged employees keep an eye on the machines' output. The operation is fresh, and they are proactively watching and pausing for improvement as needed while the day goes on.
It is an inspiring workflow and environment to bear witness to. Harrison says, "There is a heartbeat to the facility, parts in, cut, and out for delivery. That's what automation does for you." Automation has allowed them to see cabinets per employee volume scale like never before. They are set up to run 250+ cabinets in an 8-hour shift, from sheet to fully assembled on a truck. An early U.S. adopter of the European frameless cabinets, this new facility focuses on the style as an expanded business avenue for the company; beyond the machines and shops, they have implemented new software and introduced online ordering direct to customers via Allmoxy. While heavily focused on serving their local community first, the potential to expand and compete in a much broader market is now more than possible. "We want to be a local source for local customers to get their cabinets in this rapidly growing area quickly," Harrison says.
They keep the community, both the local area and the industry they're in, in mind with all they do. The entire dream happened within and was inspired by the industry, according to Harrison. Now, they hope to inspire others by sharing what they have created. The industry open house event was inclusive. Even competing shops were invited to come in and tour the facility. "We want people to see that this is what we can have as an industry. People's eyes are opened, and it helps everybody. We want the industry as a whole to move forward; we want to see everyone growing, and we will grow with them."
As for what's next? Harrison says, "This isn't the only factory we will put together. Shaun is already dreaming of the next one." There's no doubt with his tenacious drive and the supportive team behind him, it will come to fruition.
Have something to say? Share your thoughts with us in the comments below.