Is your woodshop protected against commercial vehicle accidents?
April 1, 2019 | 9:30 am CDT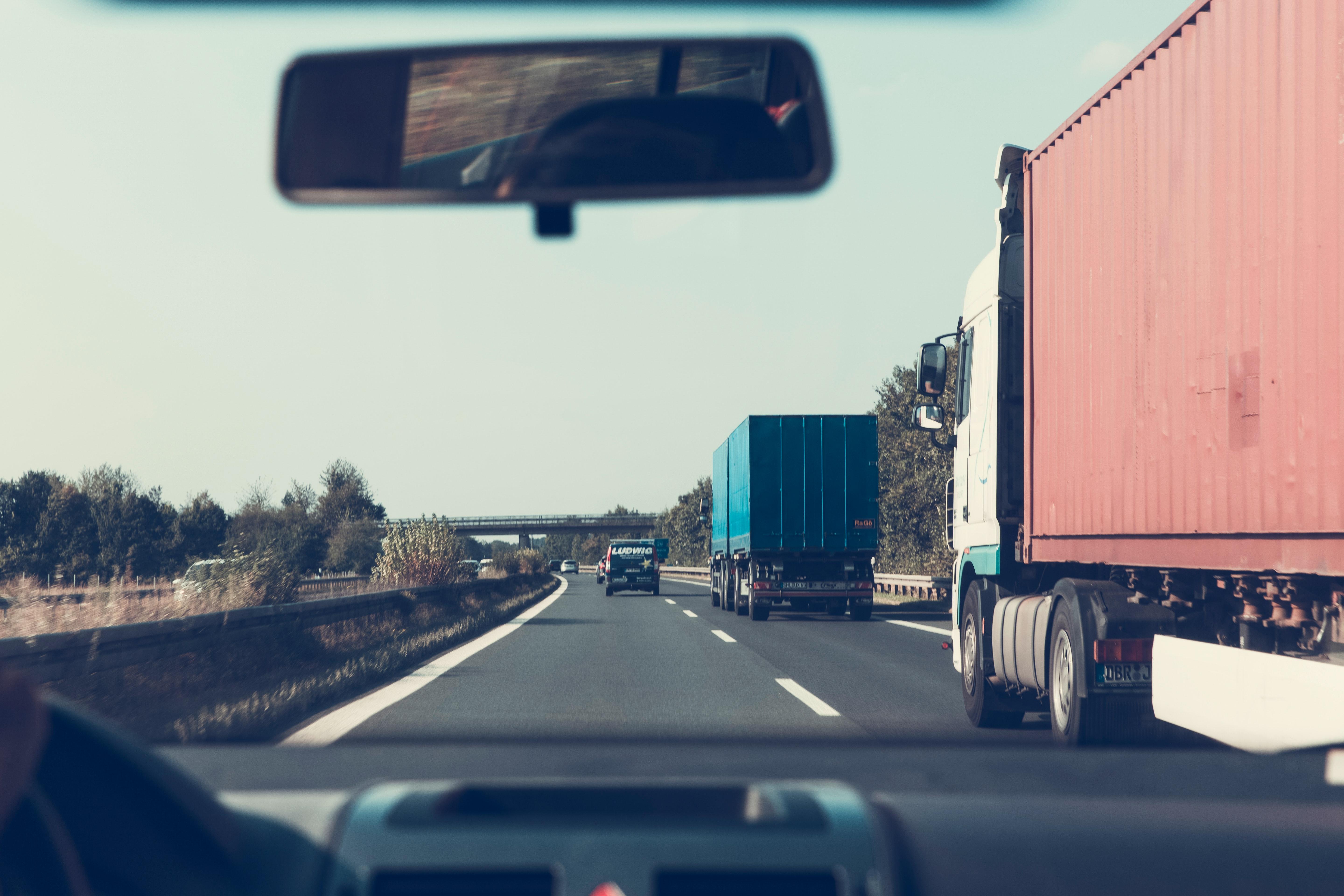 Photo By Markus Spiske temporausch.com from Pexels
It's not unusual to hear in a traffic report that a tractor trailer has overturned on the highway spilling its contents and possibly injuring those in its wake. Commercial auto is a leading risk exposure across a number of industries, including woodworking.  In fact, the Insurance Institute for Highway Safety found commercial vehicle injuries and fatalities have been on the rise since 2009. Overloaded vehicles, inexperienced drivers, limited visibility, and distracted driving are all factors that can lead to accidents that could endanger drivers and others on the road, as well as cause permanent damage to a woodworking shop's bottom line. Fortunately, with the right driver monitoring and safety strategies, many of these accidents can be prevented.
Statistics show that driving is a leading cause of death in the workplace. In 2017 alone, 11 percent of all motor vehicle crash deaths occurred as a result of large truck crashes, according to IIHS. Wood-related businesses often use large trucks or other commercial vehicles to deliver or transport products, making it important to develop strategies that will minimize crash risks. A comprehensive commercial vehicle safety program can not only help a woodworking business reduce its risk of accidents, but reduce its long-term costs as well.
When developing a commercial vehicle safety program, shop owners and operators should include explicit rules, expectations, and restrictions regarding:
safe driving
cell phone and distracted driving
load securement
safe vehicle operation
personal use of vehicles
Further, businesses should have policies in place for hiring, screening, selecting, monitoring and evaluating driver employees. Defensive driving training, accident review procedures, driver accountability, drug and alcohol screening, and continuously monitored Motor Vehicle Record (MVR) checks should all be considered when developing a safe driving program. Defensive driver training should include informing class participants about the effects of drugs and alcohol on driving, about the dangers of distracted driving, and how to handle fatigue and dangerous conditions, as well as basic safe driving instruction.
When creating and reviewing a driver safety program, wood shop owners should keep in mind that policies and procedures can only be successful if they are enforced and followed. As many as 90 percent of accidents are related to driver error, so rules and regulations regarding driver behavior and training requirements should be a key component of any plan. However, even with a thorough driver safety program in place, if a company does nothing to reinforce safe driving habits or reprimand irresponsible behavior the program will not mitigate commercial driving risks.
To keep driver safety fresh in the minds of company drivers and management, it's critical to require regular medical screenings, license checks, reviews of MVRs for violations and DUI citations, and ride-along screenings to observe a driver's day-to-day behavior. Dash cams can also be useful in providing driver feedback and additional training.
Telematics and other automotive technologies can give employers access to tools that encourage safe driving through real-time monitoring with cameras and vehicle diagnostics like speed, braking patterns, and engine temperature. This information can help managers spot risky behavior like speeding or hard braking before it becomes a significant safety issue.
Woodshop owners may also want to consider installing cameras in company trucks. Back-up cameras can assist drivers with parking, which helps make deliveries safer by eliminating uncertainty when backing into loading docks or tight parking spaces in congested areas. Dashboard cameras can be useful in monitoring drivers, identifying causes of accidents, and defending a driver's actions in a non-fault accident.  
Lastly, new collision mitigation systems can gather and process data from radar, video, and braking sensors. This combination of information allows the technology to visualize driver conditions and can help prevent accidents by engaging emergency systems when necessary. What's more, this data can be transmitted in real time to woodshop owners. Some collision mitigation systems contain Automatic Onboard Recording Devices as well.
By implementing a comprehensive driver safety program and new technologies, businesses in the woodworking industry can significantly mitigate risk for their commercial vehicles. However, even the best safety plan cannot completely rid the business of risk. For the best protection for your business, partner with an insurer who specializes in wood risks and can help you identify your risk exposures, recommend risk mitigation tools and provide insurance products that suit your needs.
Source: Pennsylvania Lumbermens Mutual Insurance Co. For information, visit plmins.com; Twitter: @PLMinsurance
Have something to say? Share your thoughts with us in the comments below.