Table lubricants make for better cuts
By Alyssa Boehringer
December 10, 2022 | 12:00 pm CST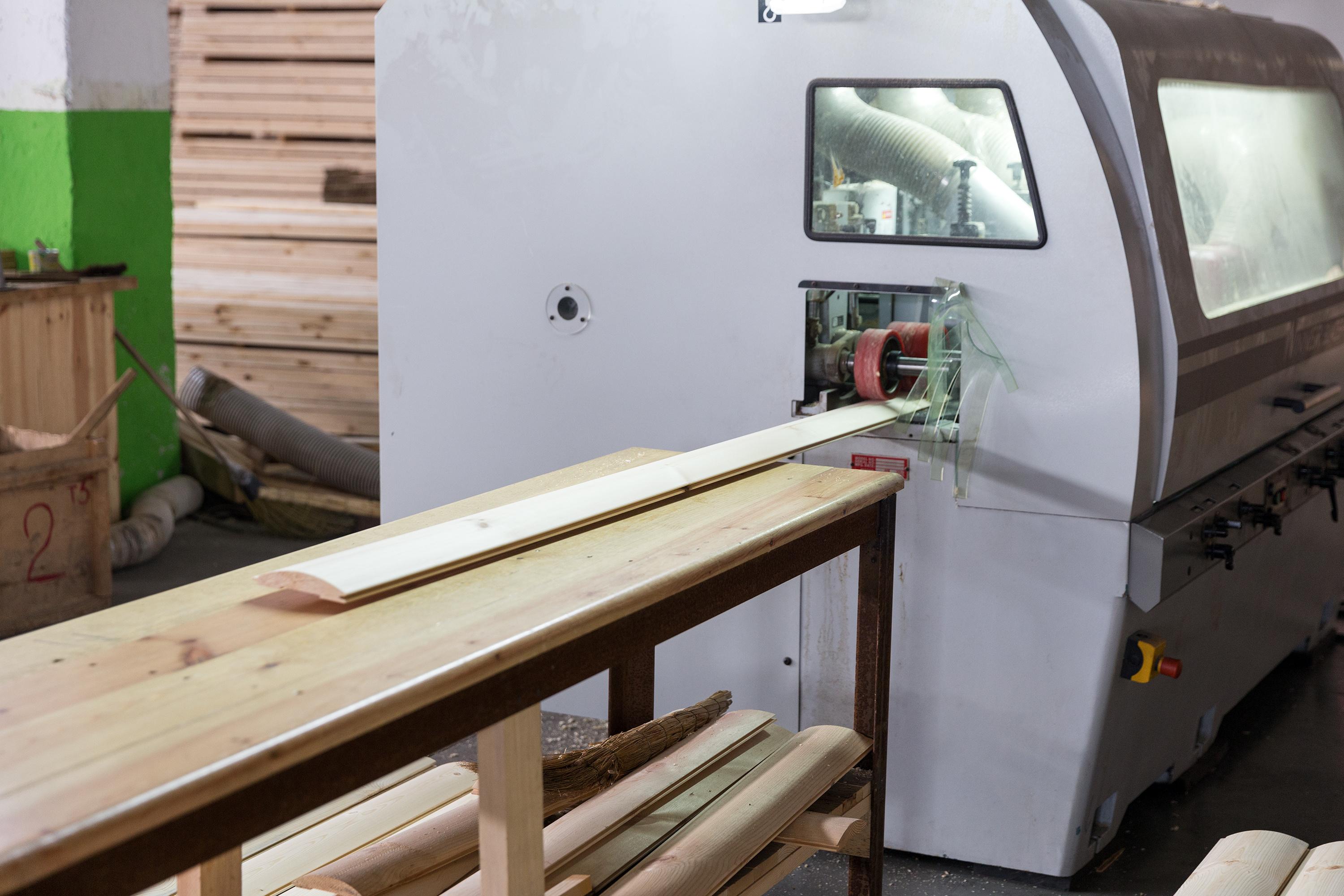 Table Lubricants for woodworking machines and equipment have proved to be an important product for modern woodworking plants.
The table lubricants are designed to minimize friction, improve material feed, and provide a better cut during operations in which wood slides over metal, wood, or plastic and contacts the surfaces of woodworking machinery. The lubricants are used in applications such as the manufacture of cabinetry, architectural millwork, furniture, hardwood flooring, windows and doors. 
Benefits of table lubricants 
In the process of molding, planing, and cutting wood, the wood being processed is moved over the table of the machine. It is essential that the wood moves smoothly to protect the materials from becoming damaged with any unwanted etches, burn marks, or from becoming rough and unusable.
Table lubricants do an excellent job of providing this protection, reducing scrap rates, and saving valuable time in the production process.
When selecting a table lubricant, ensure that it is guaranteed silicone-free. This is an important feature, as silicones can leave a greasy residue that can transfer to the wood and prevent post-treatment, such as gluing, staining, painting and varnishing.
Additionally, users should ensure table lubricants meet the requirements of the wood being processed. They can be used with a variety of wood types, including particularly resinous woods, to avoid resin buildup on machinery and tools. 
Table lubricants can support many woodworking applications: There are several different table lubricant products available and each is optimized for different processes, applications, tools, and woodworking machinery, both large and small. Many woodworking shops and plants are equipped with a variety of machines and equipment, so it is not uncommon for them to utilize table lubricants for several different applications, it depends on the requirements for the machine application, wood being processed, and the production workload.
Table lubricants are commonly used with molder and planer machines, as well as table saws. They are easy to use and come in different forms, such as liquid, paste and aerosol spray, and can be applied with an automatic pump or manually, depending on the machine setup.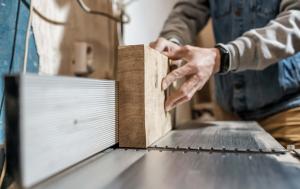 Extends equipment longevity
Most, if not all woodworking plants, invest a lot of time and money into their machines, equipment, and tools. They are essential, labor-saving, and improve work productivity. That is why using the proper auxiliary products, such as table lubricants, for machinery is one of the most important tasks any shop owner, plant manager or technician can do to maintain their equipment.
The continuous use of table lubricants reduces bed and tooling wear, preventing pitch and resin build-up, and protecting metal surfaces from corrosion. Table lubricants play a big role in the woodworking industry and allow machinery and equipment to operate at their best and last longer. 
Source: Alyssa Boehringer is Marketing Manager, Wood Segment for ACMOS Inc. For more information visit acmos.com/en.
Have something to say? Share your thoughts with us in the comments below.