Paint robot a Visionary winner for Durr
August 7, 2017 | 4:40 pm CDT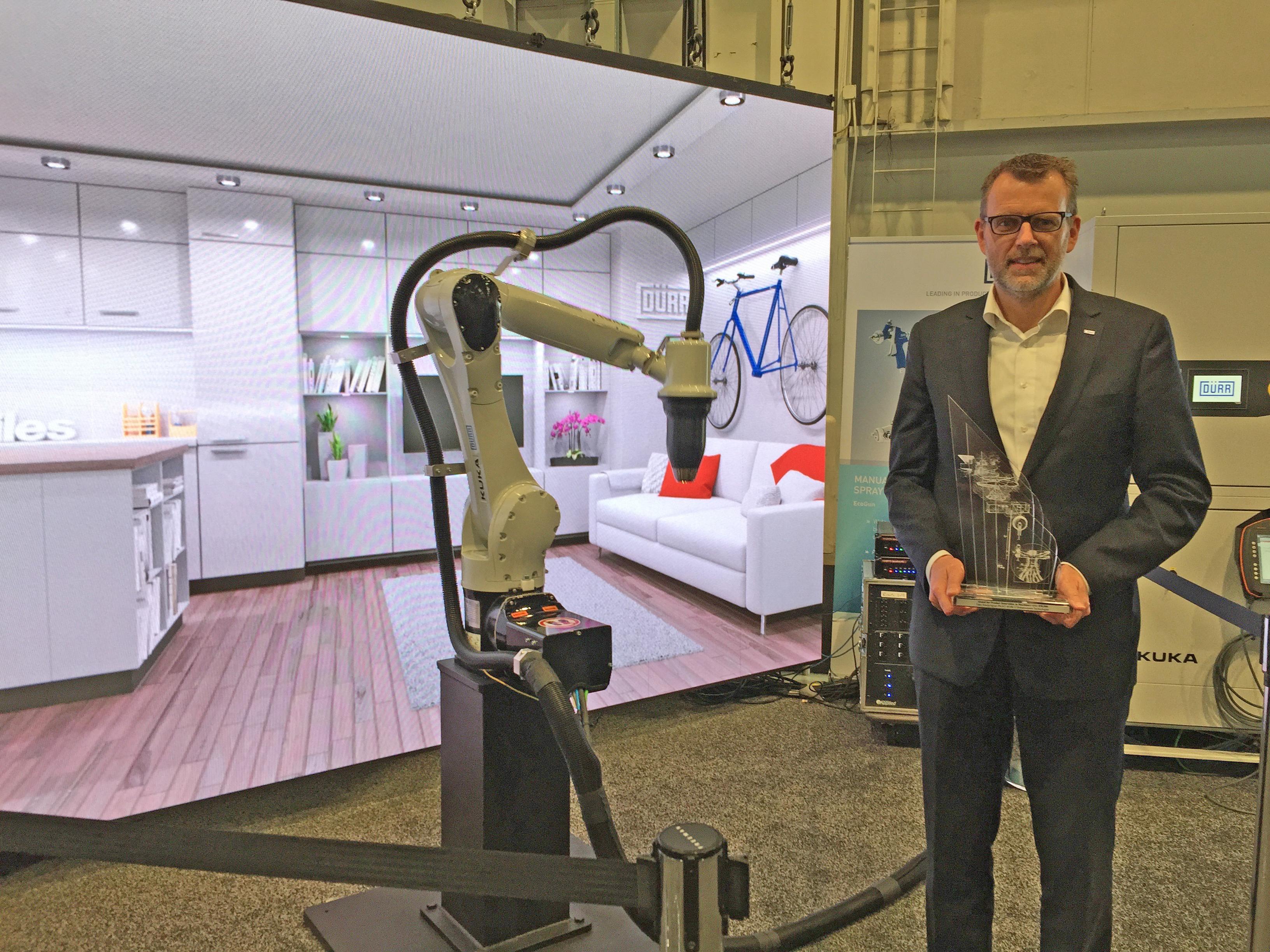 SOUTHFIELD, Mich.  – Durr received an AWFS Visionary New Product Award at AWFS Fair in Las Vegas. Durr received the award in the category "Machinery Over $50,000", sub-category "Product Innovation" for their new ready2spray compact painting robot, designed for the wood, plastics and metal industries.
Durr's EcoRP 10 R1100 painting robot system consists of a small six-axis robot equipped with high-end paint application technology. The system is completed and pre-commissioned by Durr at its manufacturing plant, making it ready to use at a customer's site. The technology is available in different configurations. The robot is fully Industry 4.0-ready and was introduced in the U.S. market at the AWFS Fair in Las Vegas by Stiles Machinery, Inc., Durr's sales company in North America for the wood industry.
The winners of the 2017 awards were selected from 33 finalist products from 27 companies. Durr's ready2spray paint robot was chosen based on the fact that companies no longer have to go to great lengths to make the robot and application equipment compatible.
"We see a growing need for a fully automated paint application," said Dr. Hans Schumacher, Durr Systems board spokesman. "Our new ready2spray solution is a true innovation in this market segment. The AWFS award confirms that we meet market needs with our new development."
With small dimensions and pre-installed application technology, the compact industrial robot can be used by any company that applies paint on an industrial scale.
Have something to say? Share your thoughts with us in the comments below.