Learn how to close closet sales
May 16, 2019 | 7:48 am CDT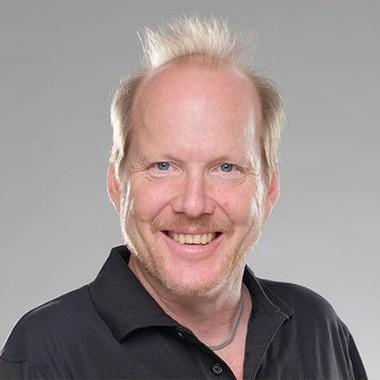 LAS VEGAS - The cornerstones to any successful business are not only having a great product but an effective marketing strategy through which to sell it.
But a great product and a strong marketing and promotion plan may not help much if your salesperson/designer can't close the sale as well as upsell accessories to increase profits.
Eric Marshall, Kitchens and Closets by DEA, and President-Elect ACSP, will share tips on how to close the sale and drive profits at AWFS Closets Symposium, to be held during AWFS at the Las Vegas Convention Center. The event will take place July 16 from 9 a.m. to 5 p.m., one day before the trade show begins.
Register now
.
Marshall has been in the closet industry for nearly 40 years. The industry vet was the first employee of Neil Balter (founder of California Closet and Organizers Direct). In 1997 Marshall ventured out on his own, moved to Phoenix and founded Modern Closets & Garage.
Modern Closets provides closet storage and organizing needs for the master bedroom, kids' playroom, pantry, garage, laundry and other areas the home with a line of laminate storage systems that offer premium options and luxurious look. Apart from custom closets, the company also designs and can also installs a Murphy bed system adding more flexibility and functionality for multi-use spaces.
In 2015 Marshall opened DEA Kitchen Remodeling offering kitchen and bath design services. He also brought his sons David and Aaron into the business. Today, Marshall sells for the combined companies - Kitchens and Closets by DEA - and has served as ACSP treasurer and is now President-Elect. 
To learn more from Marshall,
register now
. The event will take place July 16 from 9 a.m. to 5 p.m., one day before the show begins. 
AWFS Closets Symposium
Closets Symposium
is a must-attend event for closet and garage businesses, closet designers, and builders and remodelers. Learn latest design trends, sales and marketing techniques.
Time:  Tuesday, July 16, 9:00 a.m. to 5 p.m.
Pricing: $350 early bird thru June 27, $420 regular
9 a.m.  Storage Designs & Trends for the Home – Moderated by Michaelle Bradford. Panelists: Tom Happ, president of Closet Works; others TBD
10 a.m.  Lighting: Trends & Opportunities – Greg Price, founder of Gap Supply
11 a.m.  How to Close the Sale and Increase Profits -- Eric Marshall, Kitchen and Closets by DEA Remodeling
Noon – Lunch
1 p.m.  How to work with Interior Designers, Builders and Get in Model Homes:  Learn how to collaborate with interior designers and builders and how to get your products into model homes - Patty Miller, Boutique Closets and Cabinetry.
2 p.m.  Simple Solutions to Typical Design Challenges -- ACSP President Wendy Scott, Boutique Closets and Cabinetry
3 p.m.  How to Set Up a Closet Manufacturing Shop -- Thomas Laville, Laville Closets
4 p.m.  – 5 p.m.  Research: Closets & Organized Storage 2019 State of the Industry – Laurel Didier, Publisher of Closets & Organized Storage
Have something to say? Share your thoughts with us in the comments below.