Can This Super Glue Work for Woodshops?
June 8, 2013 | 12:33 pm CDT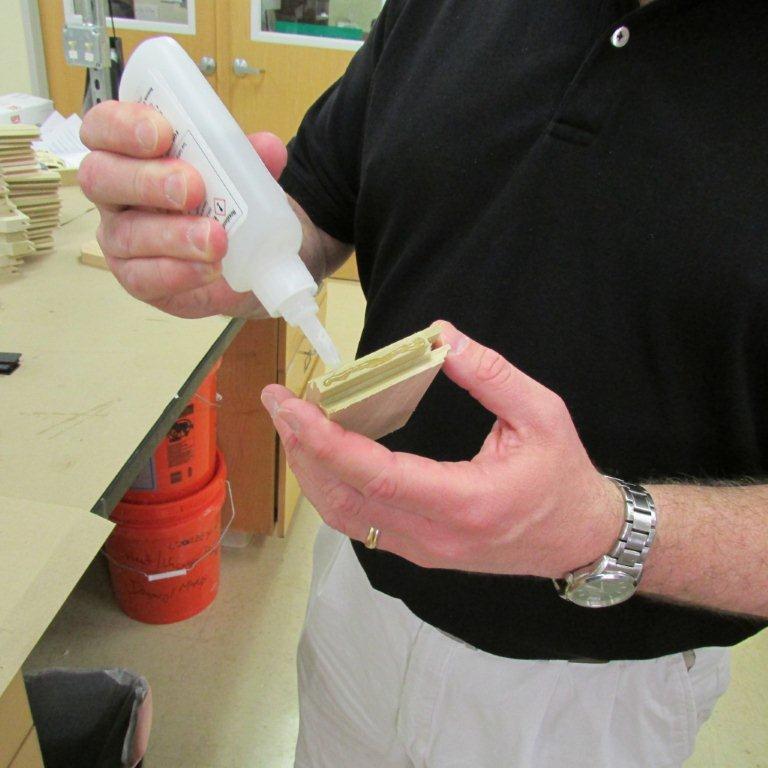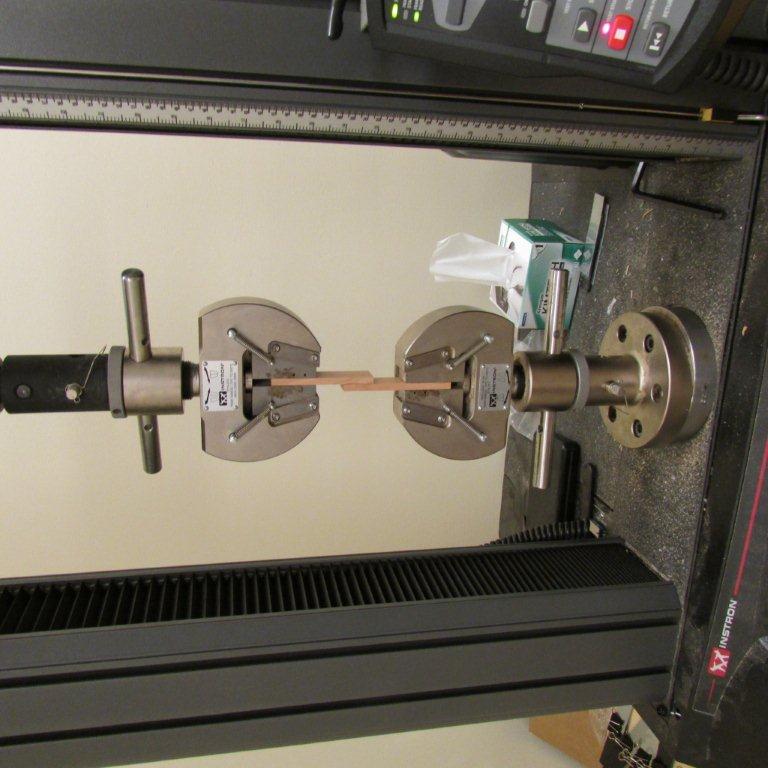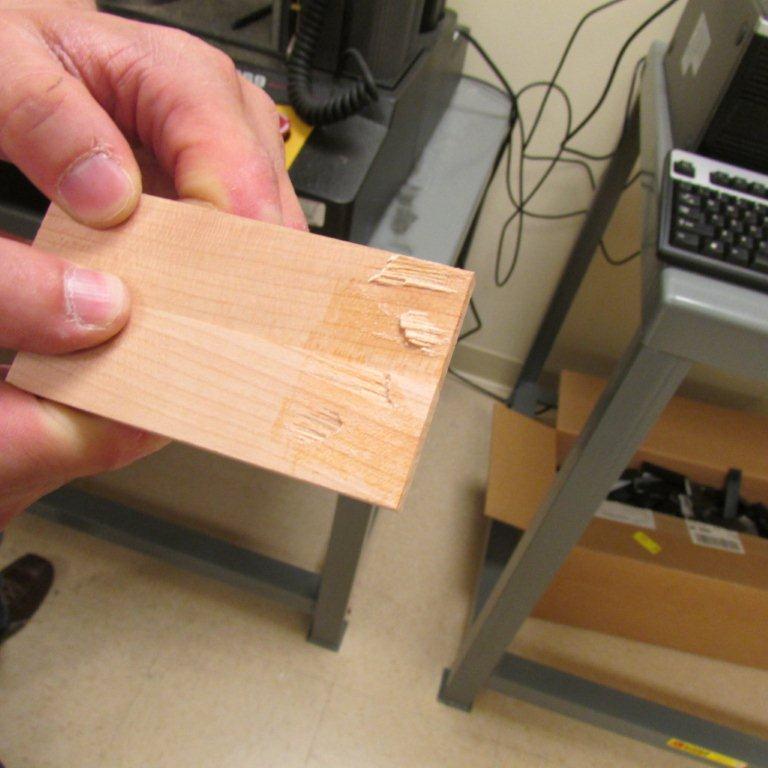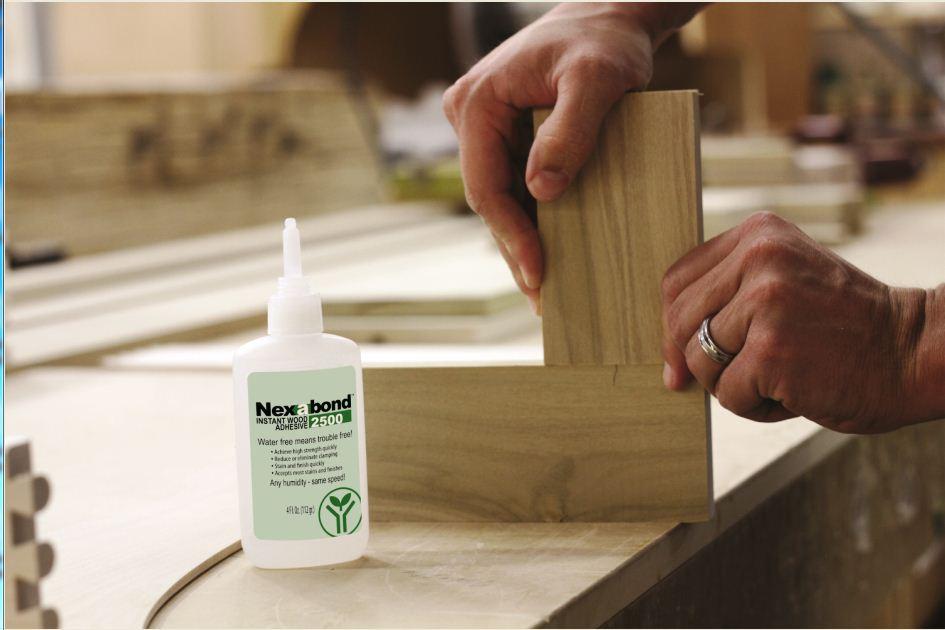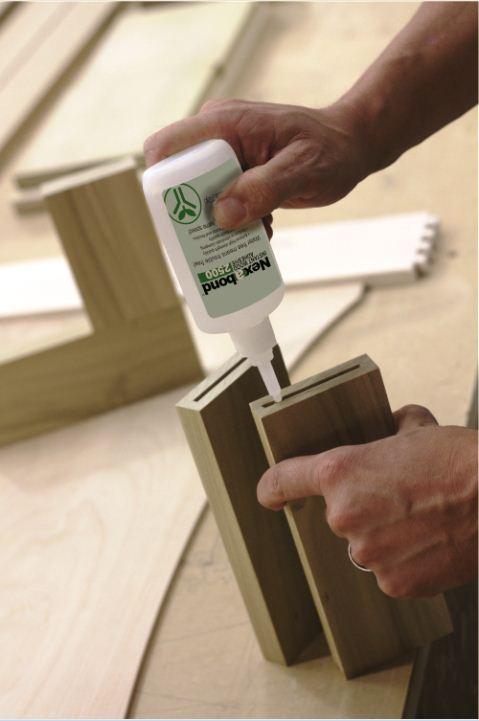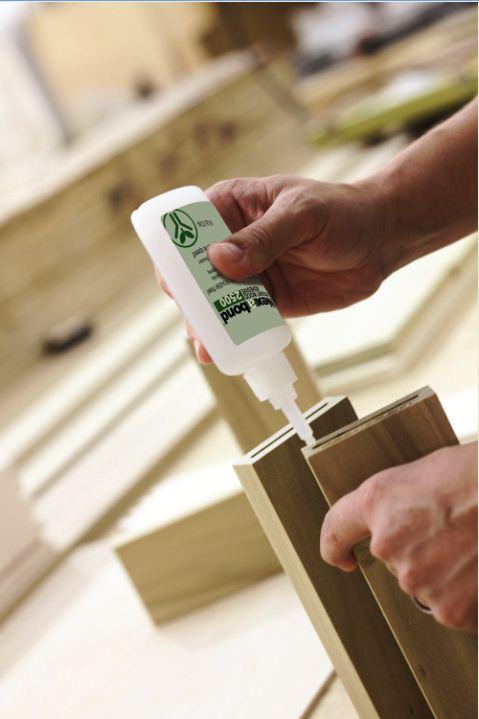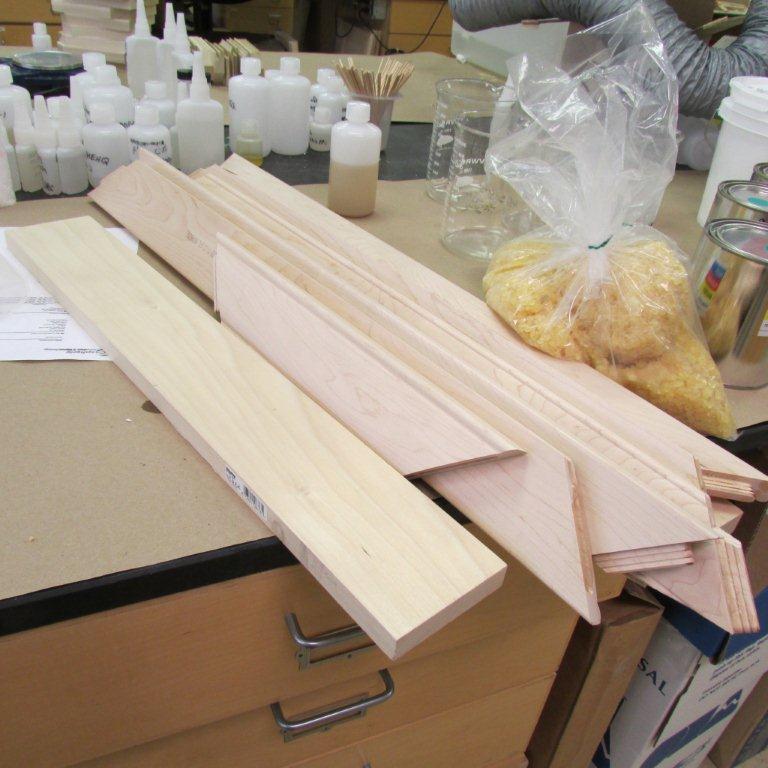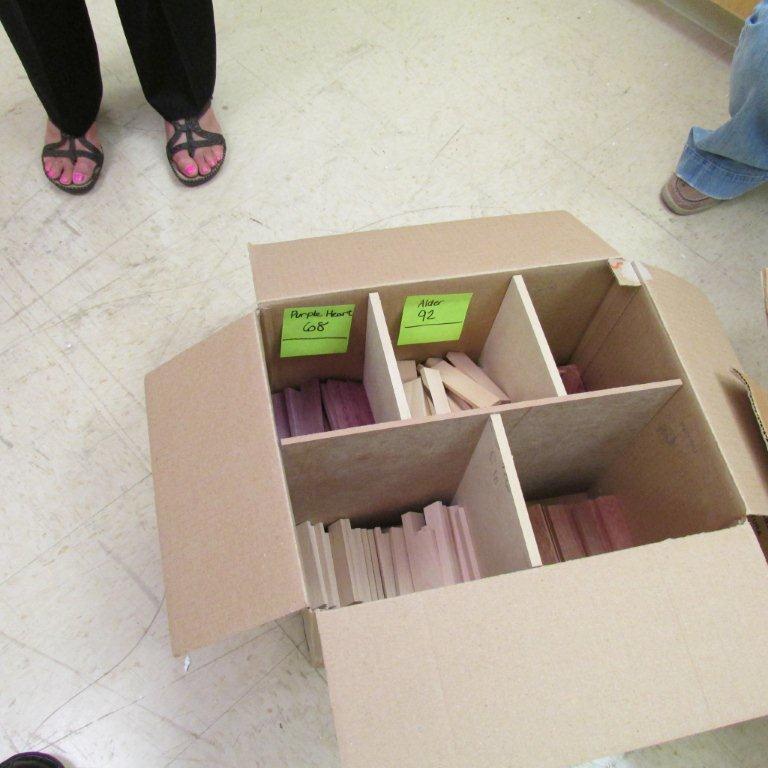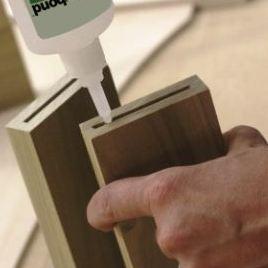 The wood adhesive business may seem like an unlikely place for a venture capital start-up.
But Cincinnati-based Bioformix has decided to start there, launching a business in 2010, and bringing the first product to market - Nexabond 2500 Instant Wood Adhesive - late last year.
Bioformix describes Nexabond is a high viscosity, water-free adhesive for assembly of materials that require uniform stress distribution and high strength. But in layman's terms, it's a Super Glue for wood.
The intellectual property behind Nexabond stems from a high-powered team of scientists who originated at Dow, Loctite and other chemical companies - notably Bernard Malofsky, chief technology officer. His array of adhesive related patents includes microwaveable hot melt dispensers, and developments in the methylidene malonate process that makes this glue possible. 
We had a chance to visit the Loveland, OH labs where development and small scale production is carried on. 
A team of dozens of researchers were hard at work in development and testing. Matt Ellison, Director of Reactive Tehnology, gave us a tour, where we saw various wood species in a number of different cuts being glued together and pulled apart in controlled settings. 
We also spent time with Bioformix's team of wizzes - in both finance and science - and the presentation was impressive.
So how does this glue behave differently? It is made without any solvent - water is the solvent in white glue. That means components glued with Nexabond achieve high bonding strength in minutes.
But it also means wood joints don't swell, eliminating long dry times before finishing. On the plus side, this means Nexabond 2500 can bond even oily woods. And to a large extent, it either reduces or eliminates the need for clamping.
But in practice, this means you may be cutting joints and setting dowels differently. Over centuries the projection of how a dovetail might swell then contract as the glue cures is part of the art of the woodworking process.
With Nexabond, as we saw in the lab, you glue just one side of a joint, not both - then push the pieces together. If the workpiece isn't too large, you can hold it steady for a minute while it presets. And within 3 minutes it's at nearly full strength.This means its open time is much shorter than carpenters glue.
So using Nexabond means cutting tighter joints. And it means planning that the glue will set much faster than you are used to. Is this practical? In many cases, yes.
Innerwood, a commercial cabinet company in Cincinnati, has been working with Bioformix - part guineau pig, part research partner. This company provided feedback that affected the current state of the Bioformix - giving it a thicker viscosity so it won't run and drip; slowing its set time to allow adjustments to the joint. We're planning a site visit to see them using the glue in production.
Bioformix also says Nexabond 2500 accepts most stains and finishes, and because there is no water in it, bonds regardless of humidity and temperature variations. We saw it tested on multiple wood species, and like Super Glue, saw its application in attaching non-metal pieces to wood.
You can buy this glue - though a start-up, Bioformix is selling product as it grows. Atlantic Plywood is a distributor in the Northeast. And U.S. residents can buy it at on online store.
unique, water and solvent free formula, dramatically cutting assembly times. Components glued with Nexabond 2500 adhesive achieve high strength in minutes, compared to the typical hours to 24 hours required for water-based carpentry glues. Because Nexabond 2500 adhesive does not contain water, wood joints don't swell, eliminating long dry times prior to finishing. Without water, Nexabond 2500 adhesive can bond any wood, even oily woods. Nexabond 2500 adhesive's quick bonding chemistry also reduces or eliminates the need for clamping.
In addition to fast, flexible glue-up, Nexabond 2500 adhesive accepts most stains and finishes. It bonds regardless of humidity and temperature variations. Nexabond 2500 adhesive also works with most wood species, and like an all-purpose adhesive – but unlike most conventional wood glues – can be used to attach metal, ceramics, glass, plastic, foam and more to wood.
- See more at:
http://www.woodworkingnetwork.com/wood-market-trends/woodworking-indust…
Have something to say? Share your thoughts with us in the comments below.