Cabinets Fly at Kitchen Kompact
May 10, 2013 | 9:39 am CDT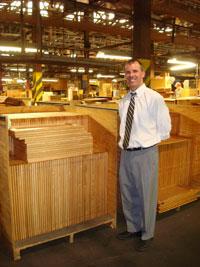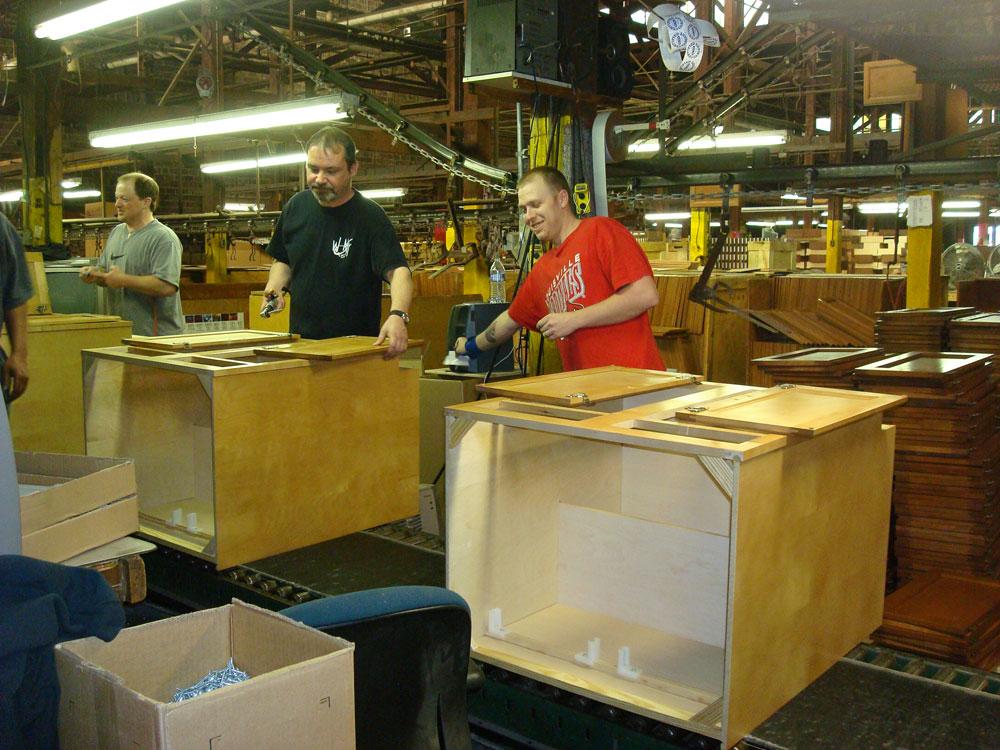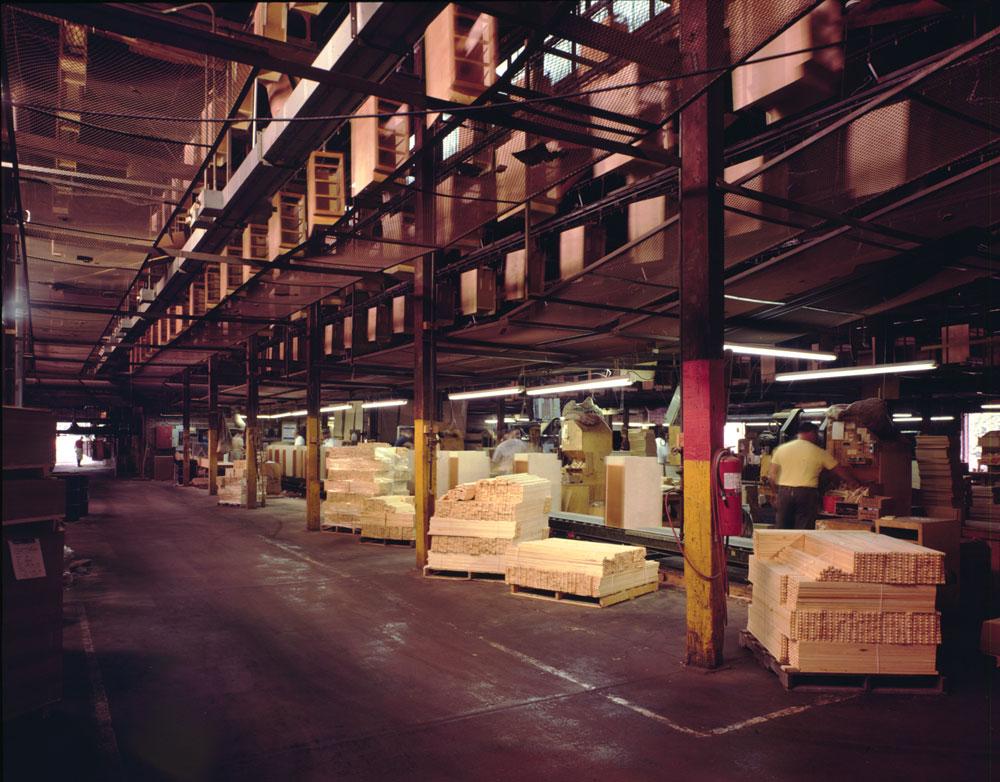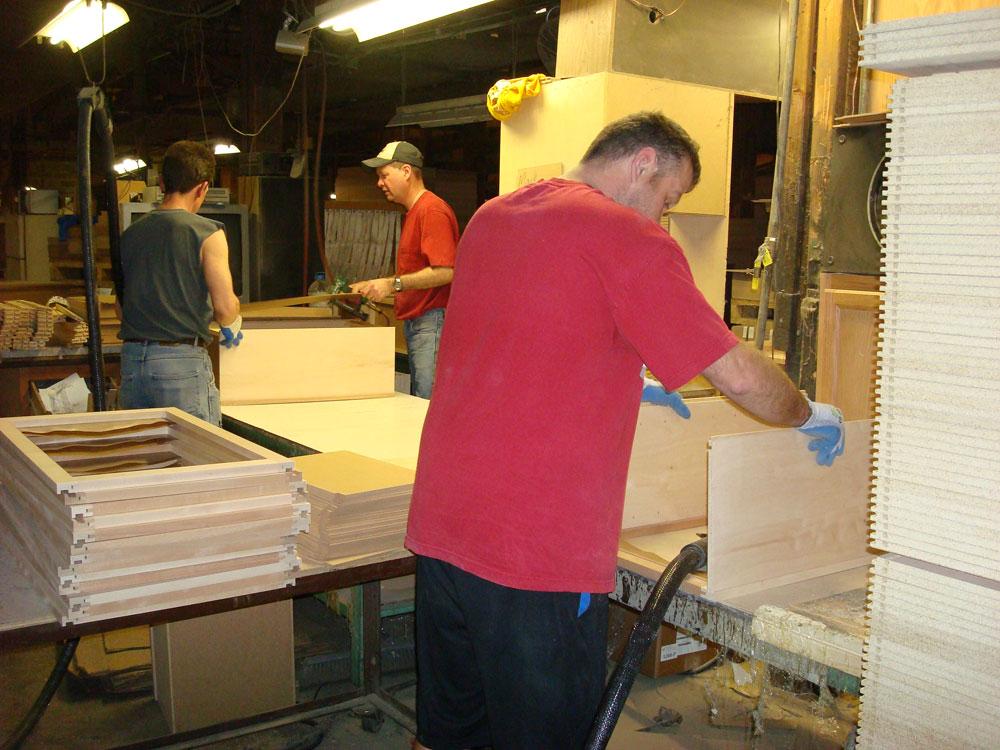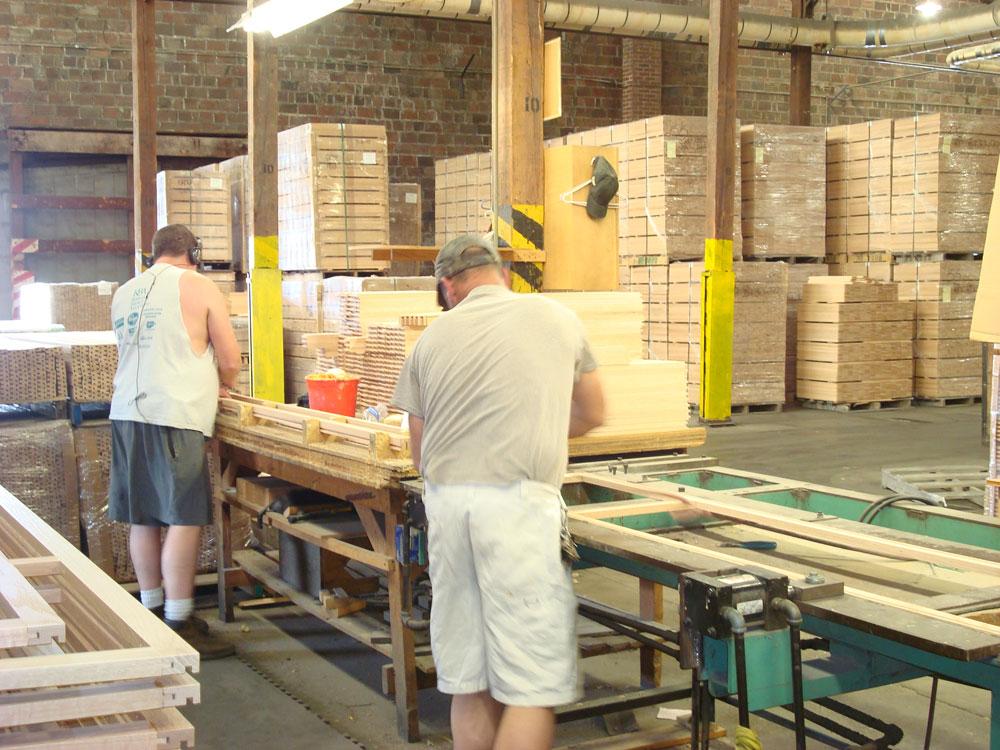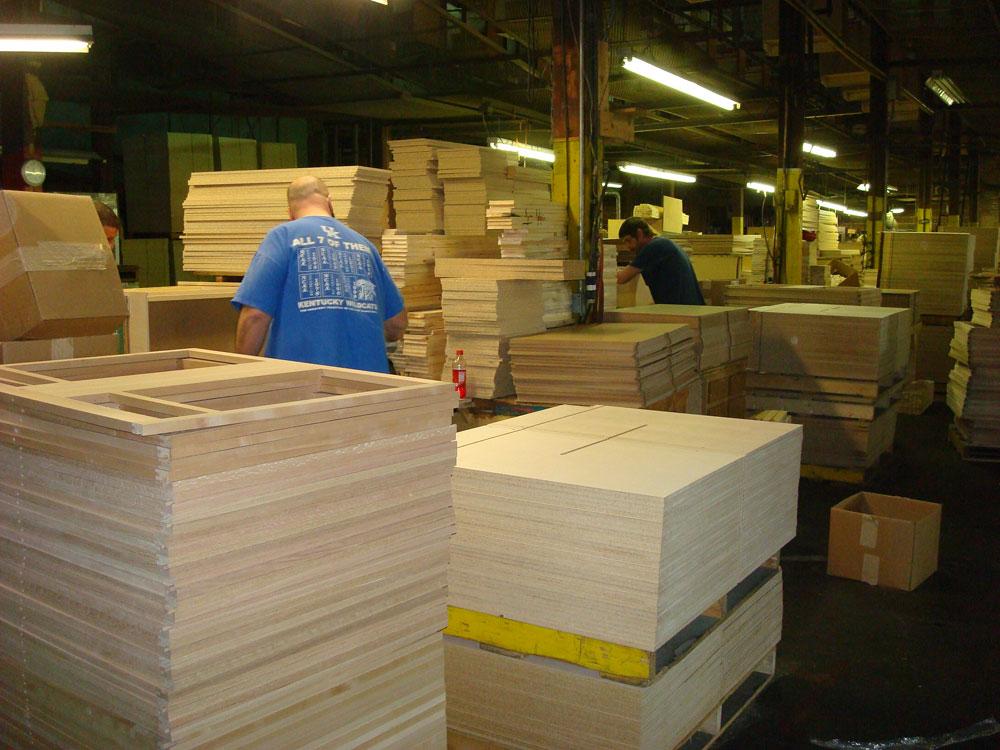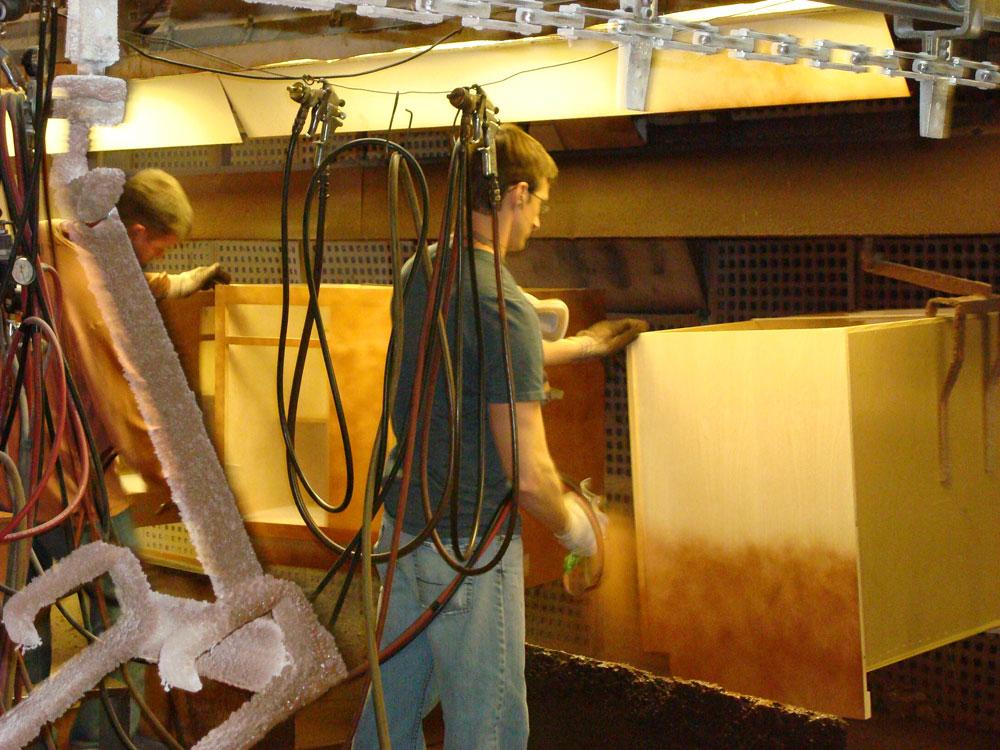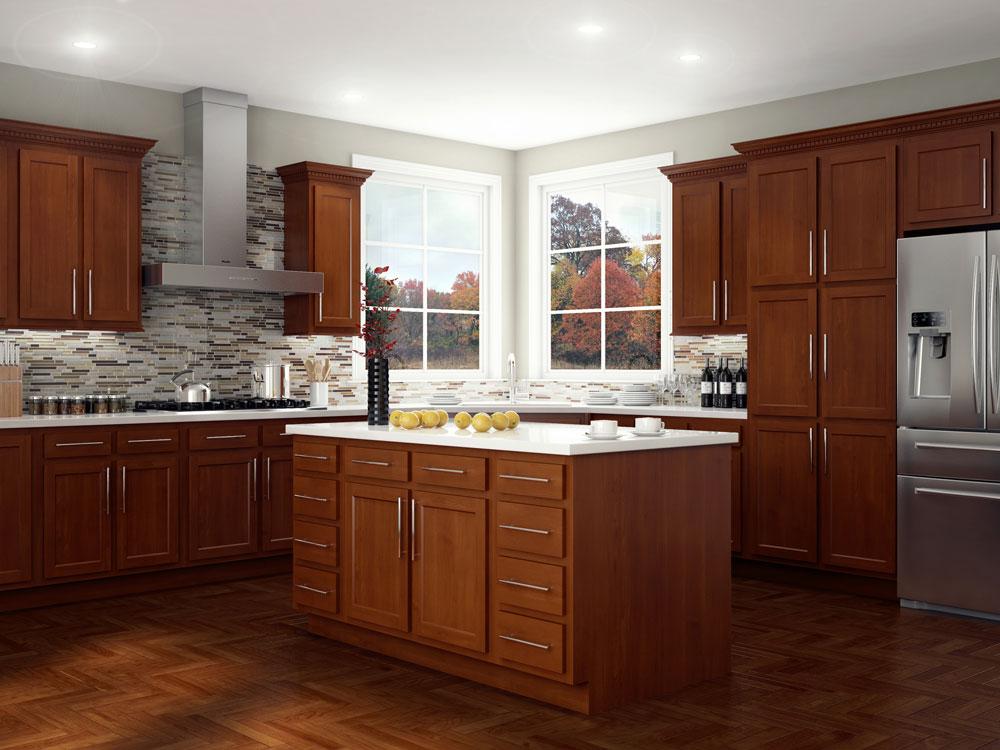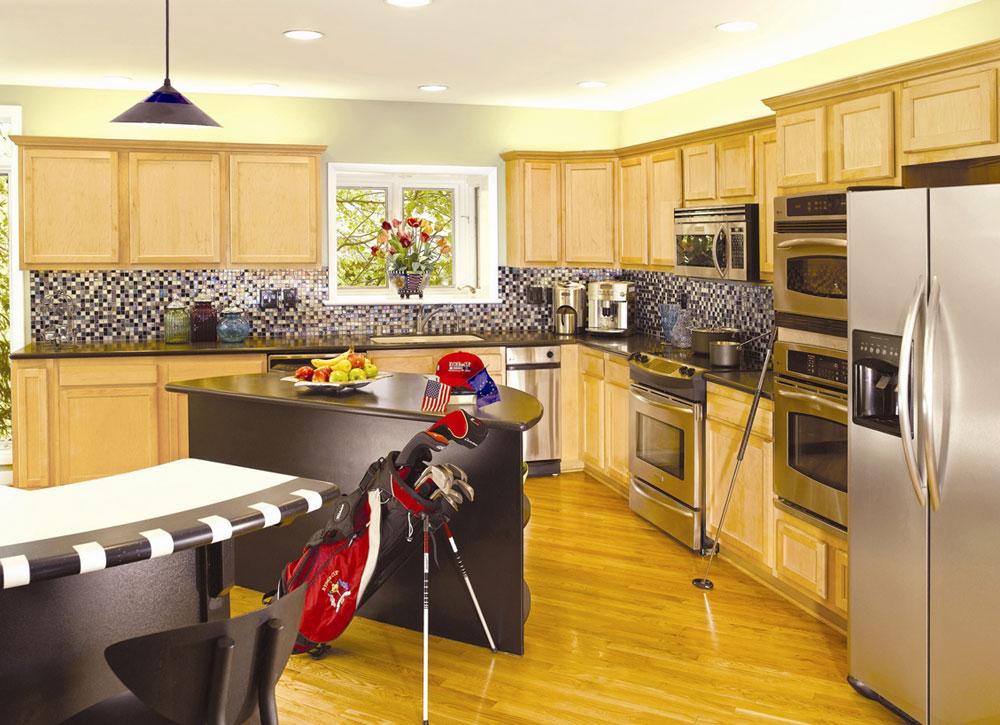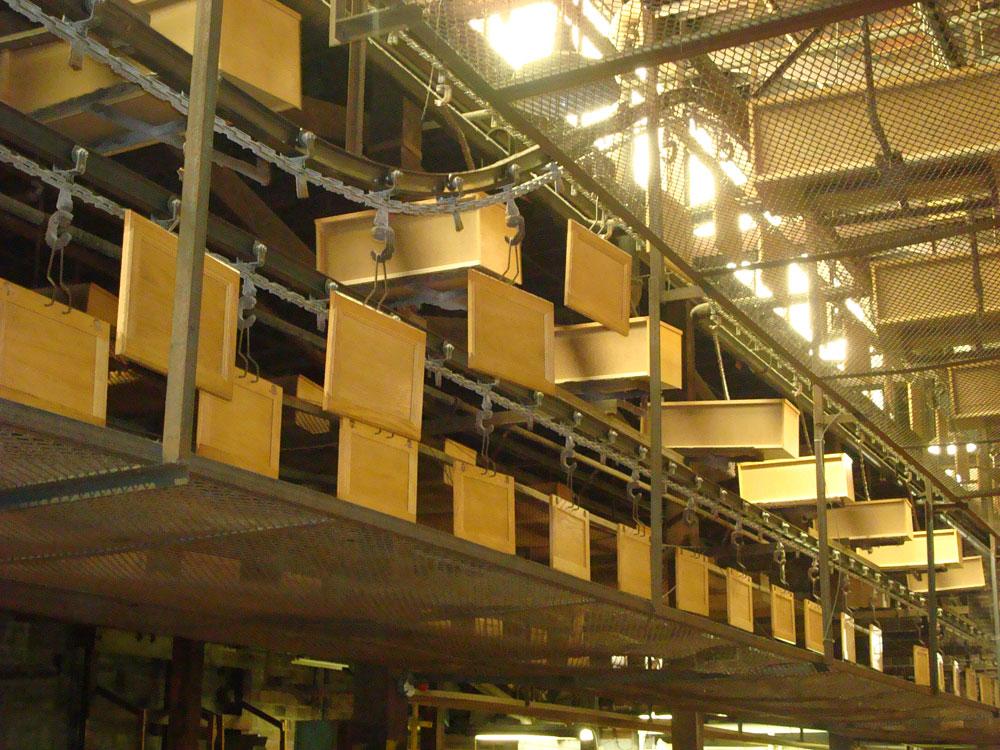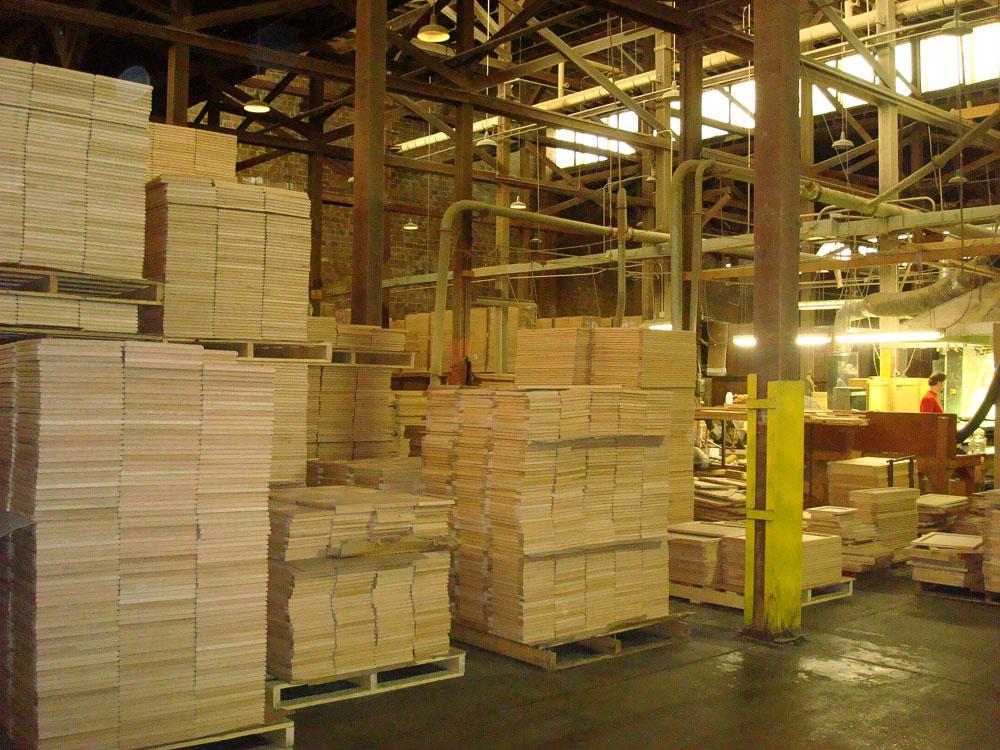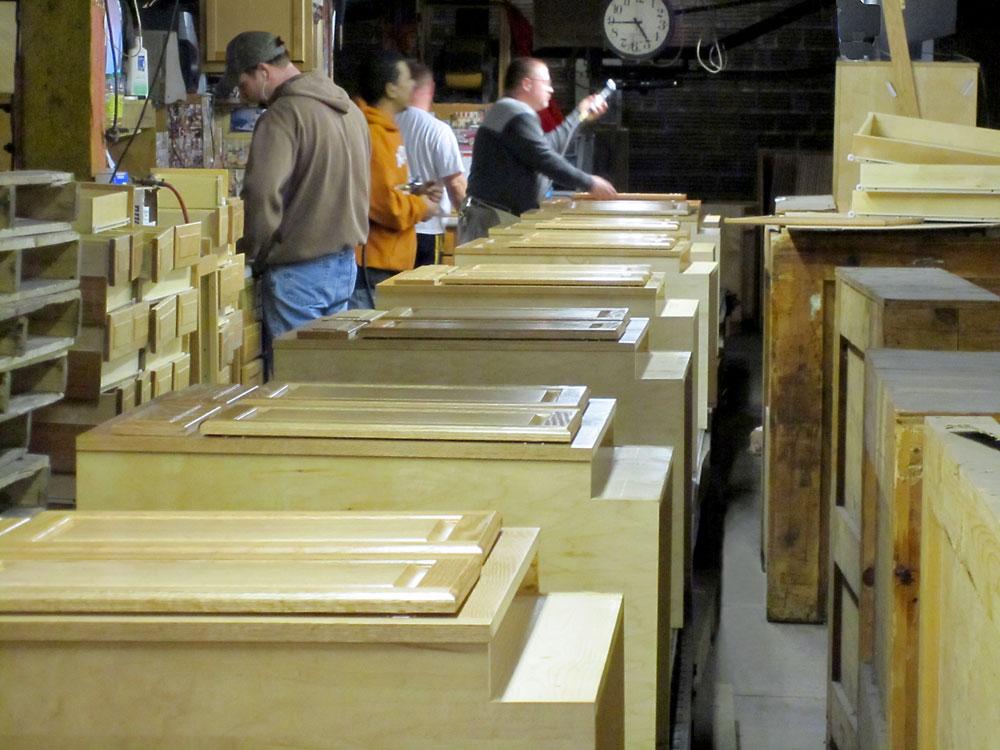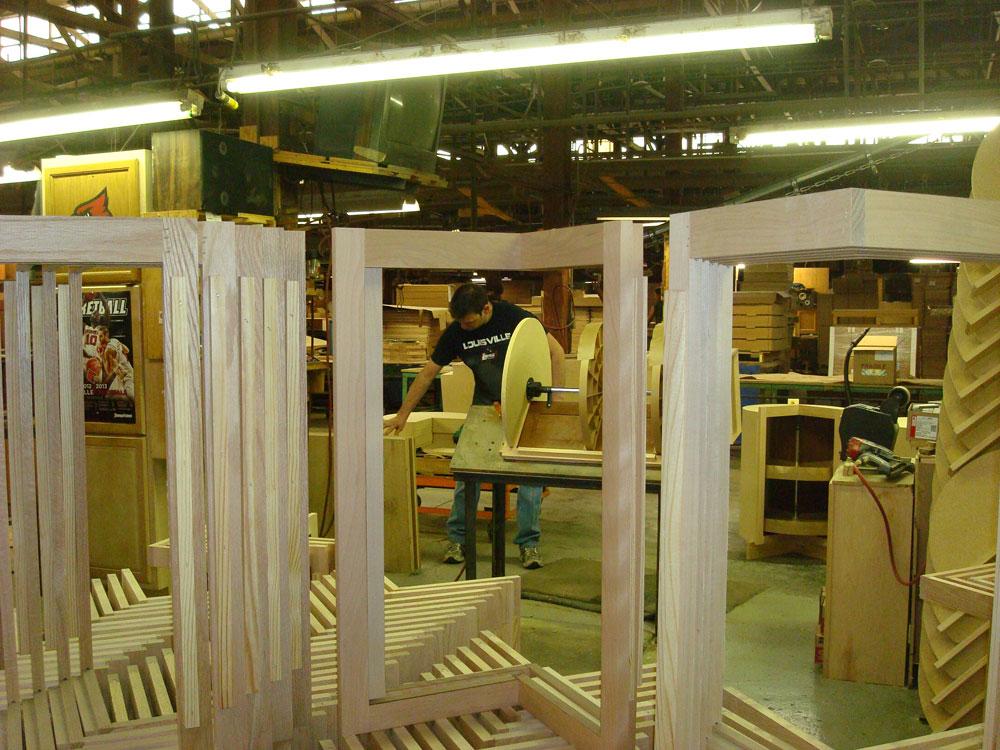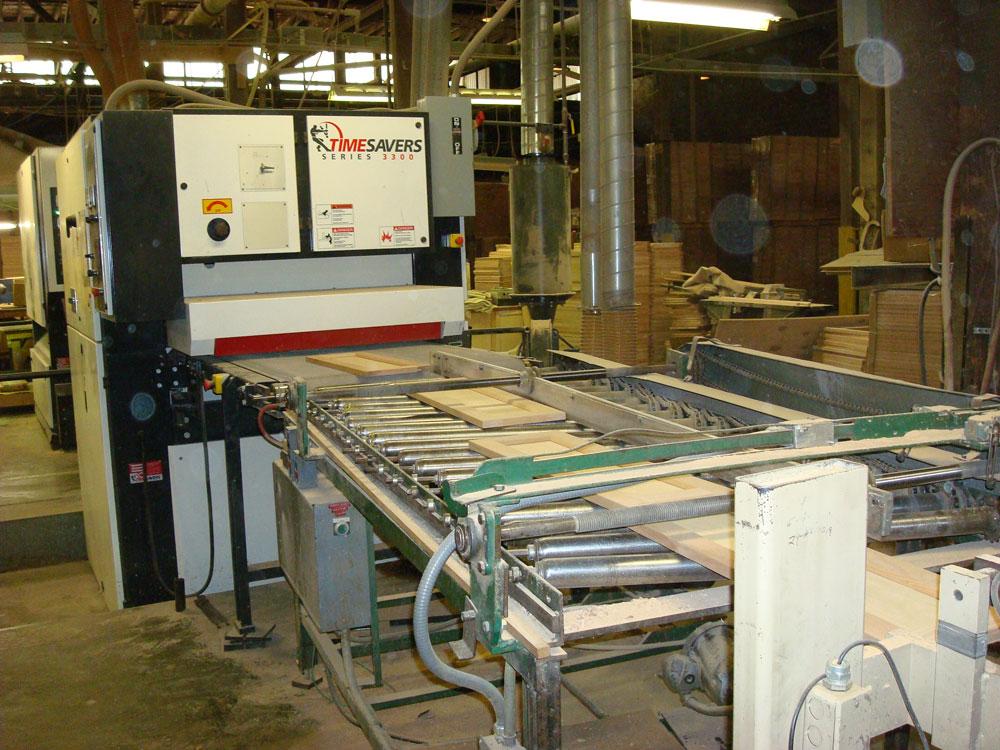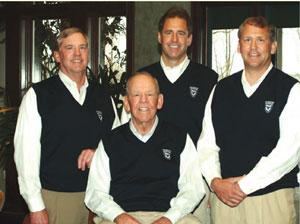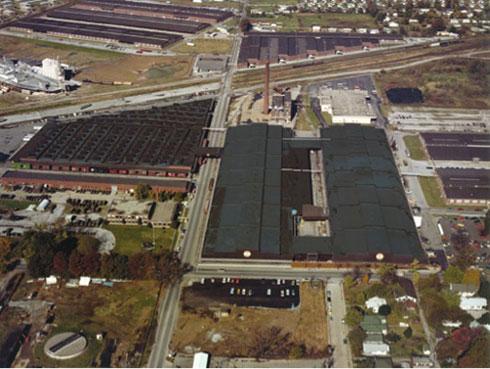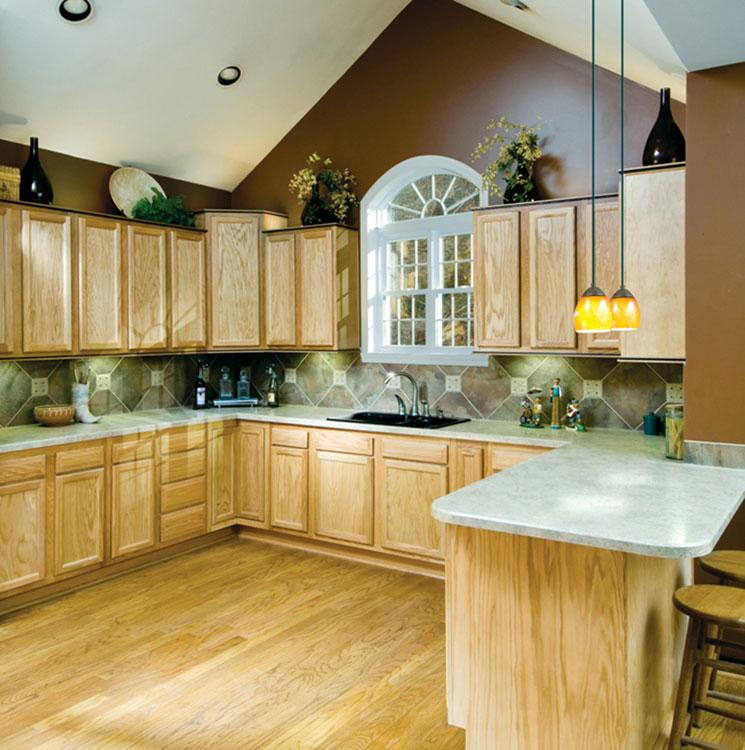 Four thousand cabinets assembled daily. That's the current production rate at Kitchen Kompact, one of the largest cabinet assembly plants in the United States.
Based in Jeffersonville, IN, Kitchen Kompact provides low-cost, value cabinetry for distribution throughout North America. But what sets the family-owned Kitchen Kompact apart from other cabinet companies is its business model: Not only is the company a pure assembler, but it also buys material and builds to inventory versus the more common practice of just-in-time production.
According to John Gahm, vice president of manufacturing, this enables Kitchen Kompact to meet the needs of the marketplace while providing fast lead times to stock distributors nationwide. "We buy to inventory, work-in-process to inventory and produce finished goods for inventory," Gahm says.
It's no small inventory. Kitchen Kompact currently stocks approximately 40,000 finished cabinets, with a capacity for 100,000. "This has allowed us to adjust quickly to market fluctuations," he adds.
The business model has proven highly successful for Kitchen Kompact, while enabling it to keep an estimated 200 employees busy producing cabinetry for sale to single- and multi-family residences.
"The company was founded on keeping things simple -- and simplistic," Gahm says.
Simplistic refers to Kitchen Kompact's niche as a pure assembler. Components are purchased already cut to size, leaving the company to focus its strengths on finishing and assembly. And as a side benefit, the company has essentially eliminated the cost and production justifications needed for large amounts of manufacturing equipment, particularly during slowdown periods.
Recognizing that it "cannot be all things to all people," Kitchen Kompact keeps things simple by offering a compact line of cabinetry. The five standard styles of face-frame cabinetry are: Glenwood Beech, featuring recessed panel doors; Bretwood, with maple flat panel doors in a warm tone; Mellowood, featuring natural maple flat panel doors; Richwood Lite, with oak raised-panel doors and a subtle woodgrain pattern; and Chadwood, the company's oldest and best-selling line featuring oak flat panel doors. The select styles and colors, the company says, "represent the volume segment, or approximately 75 percent of the market."
Production Goal
It was in 1955 that Dwight Gahm purchased a small custom cabinet company and changed its course forever. His philosophy then, as now, drives the company's success: "We will offer a quality product at a reasonable price and, most importantly, deliver these goods in the most dependable lead time in the industry."
It starts at the 750,000-square-foot plant where processing of the wood components – doors, drawers, upper and lower cases – is done in departments located throughout the plant.
"We just do sanding, finishing, drilling and then assemble with hotmelt and staples. We keep our costs down as low as possible – that's what keeps us competitive," John Gahm says.
Thousands of cabinet components fly through the shop on miles of overhead and automated floor conveyors to the appropriate areas. The movement throughout the plant is continuous due to the large volume of products being readied daily for inventory, plus the high production of cabinets constructed by Kitchen Kompact each day.
A combination of solid wood and CARB-compliant composite cores are used for the cabinetry construction. The company says hanging rails, corner blocks, toe kicks, face frames and drawer fronts are made from solid wood. The frames are 3/4-inch solid oak, maple or beech, and the end panels are a three-ply construction, with a 1/2-inch thick core and hardwood veneer. Plywood drawers are standard.
The components are assembled using a combination of mortise-and-tenon joinery, adhesives and stapling. All wood parts are stained, sealed and topcoated in-house in a four-step finishing process.
Among the equipment used in the plant are Graco and DeVilbiss HVLP and air-assisted airless sprayers, Carlson Systems assembly machines, as well as custom machinery. The company also utilizes sanders from Timesavers and Northtech Machinery.
Recently installed, the Northtech industrial widebelt sanders are arranged in a line as a two-head calibrator plus three-head finishing sander, with a tie-in conveyor, for face-frame processing. In other areas, Timesavers sanders, including the 3300 Series variable feed-speed widebelt with electronic belt tracking and double infeed and outfeed hold-down rolls, also are used in tandem.
Quality control is a plant-wide endeavor and the finished cabinetry is ANSI/KCMA A161.1 certified.
Sustainable Initiatives
In addition, since 2007 Kitchen Kompact's products have been certified sustainable under the Kitchen Cabinet Manufacturers Assn.'s Environmental Stewardship Program (ESP). Gahm adds that ESP's holistic approach to sustainable manufacturing ties in with the company's environmental initiatives.
Kitchen Kompact continually looks for ways to improve processes and reduce waste in the operation. Among its efforts are the collection of woodwaste for an alternative fuel source, the installation of a cardboard compactor and increased recycling of other materials.
A CARB-compliant product, Kitchen Kompact's cabinetry also can contribute toward LEED credits through points earned under: MR 2 Construction Waste Management, MR 3 Materials Reuse, MR 4 Recycled Content and MR 5 Regional Materials.
Its sustainability also provides the cabinet company with a marketing edge. Kitchen Kompact promotes its certification and other initiatives on its website, KitchenKompact.com, in literature and in conversations with customers.
Although Kitchen Kompact dates back to 1937, its "founding" began in 1955, when Dwight Gahm (pictured with his three sons) purchased the firm and changed its course from a small custom shop to one of the largest U.S. cabinet assembly shops.
As demand for the low-cost value cabinetry grew quickly, so too did the company. Today, the family-owned Kitchen Kompact produces approximately 4,000 "green" cabinets a day, shipped to distributors throughout the United States.
With the high production volume, efficiency is critical. A plant-wide, incentive-based plan developed by Dwight Gahm is in place that rewards employees for their productivity, says John Gahm, vice president of manufacturing. Approximately 200 people, including three generations of the Gahm family, are involved in making Kitchen Kompact a success.
That success derives from Dwight Gahm's simple, but effective mission statement for the company: "We will offer a quality product at a reasonable price and, most importantly, deliver these goods in the most dependable lead time in the industry."
Have something to say? Share your thoughts with us in the comments below.