First LP SmartSide board 'rolls off' Maine production line
May 3, 2022 | 4:59 pm CDT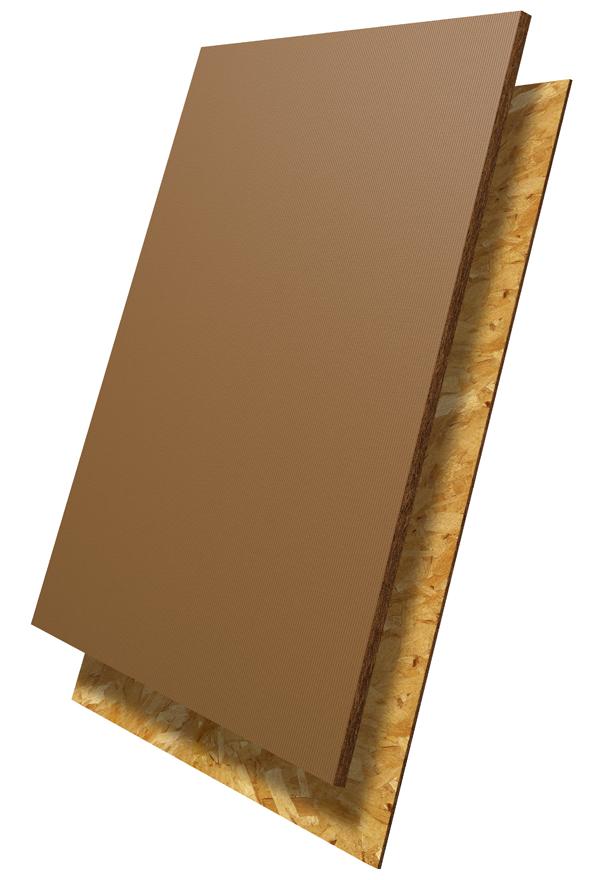 NASHVILLE, Tenn. -- LP Building Solutions has announced the first production of LP SmartSide products at its Houlton, Maine, facility on March 24, 2022, followed by the production of the first APA-approved SmartSide board on April 19, 2022.
For over 20 years, LP SmartSide Trim and Siding has provided customers with an innovative approach to home siding that combines traditional wood and engineered wood. 
To meet growing customer demand for SmartSide siding, in early 2021, LP announced a phased, multi-year plan to expand siding production capacity, starting with the conversion LP's Houlton facility from the manufacture of oriented strand board (OSB) and laminated strand lumber to SmartSide siding.
In less than a year, LP successfully completed the initial phase of Houlton's conversion to a siding mill, culminating in the pressing of the mill's first siding board in late March. Following confirmation testing by APA – The Engineered Wood Association, LP Houlton is now producing APA certified and trademarked siding.
In the initial phase, LP Houlton will produce soffit and LP ProStruct Flooring with SmartFinish, with SmartSide lap and trim starting production at the end of the second quarter this year. The site expects to achieve full operating capacity within a year.
"Customer demand for LP SmartSide Trim and Siding is at an all-time high," said executive vice president, general manager of Siding, Jason Ringblom. "We will always take care of our customers, which is why siding capacity expansion projects, like our conversion of LP Houlton, are incredibly strategic and important to LP."
Once LP Houlton reaches full capacity following its initial ramp-up period, it will add approximately 220 million square feet of SmartSide operating capacity to LP's siding business, bringing the company's total siding operating capacity to approximately 1.9 billion square feet.
Have something to say? Share your thoughts with us in the comments below.