84 Lumber opens door shop in Denver
November 7, 2023 | 12:57 pm CST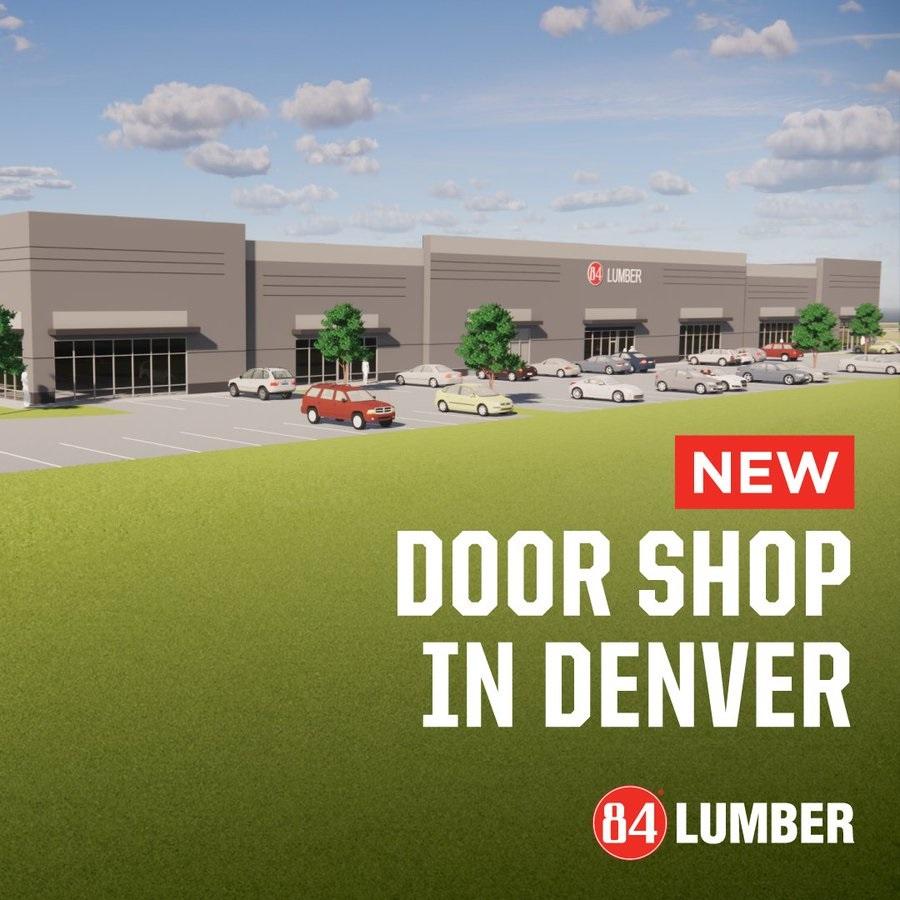 Photo By 84 Lumber
EIGHTY FOUR, Pa. — 84 Lumber, the nation's largest privately held supplier of building materials, manufactured components and industry-leading services for single and multifamily residences and commercial buildings, continues its expansion plans in its Western division with the opening of a new door shop in Denver, Colorado.
84 Lumber's latest door shop, located at 11002 E 108th Ave. in Commerce City, Colorado, northeast of Denver, is an 81,952-square-foot building staffed by a team of associates ready to manage any custom or stock interior door needs for single-family or commercial construction. The new location will be one of more than 30 shops across the U.S. that are outfitted with top-of-the-line equipment. The Denver market is operating under Pete Cantu, area manager of the company's Western division.
"Our investment in these important markets helps strengthen 84 Lumber's presence in the Western division," said 84 Lumber's chief operating officer, Frank Cicero. "We are also committed to providing the best service to our customers."
In Denver, 84 Lumber is working on plans for a bigger store. Currently using half of the building, the facility at 5170 Kalamath St., the store will be housed in a 19,431-square-foot building in the near future.
Expansion in the state of Colorado will continue as 84 Lumber has also started construction on a new facility in Greeley, Colorado. The estimated completion of the 18,324-square-foot building with 7 acres of rail service is June 2024. Plans are also in development to open a truss plant in Fort Lupton, Colorado by the end of next year and a potential second truss plant in Fort Collins.
84 Lumber also looks to develop into Colorado Springs in the future.
The company currently operates 310 facilities, including 234 stores, 14 component manufacturing plants, 28 engineered wood product (EWP) centers, and 34 door shops.
Have something to say? Share your thoughts with us in the comments below.