Zebrawood is a Popular Exotic Hardwood
August 6, 2015 | 4:56 pm CDT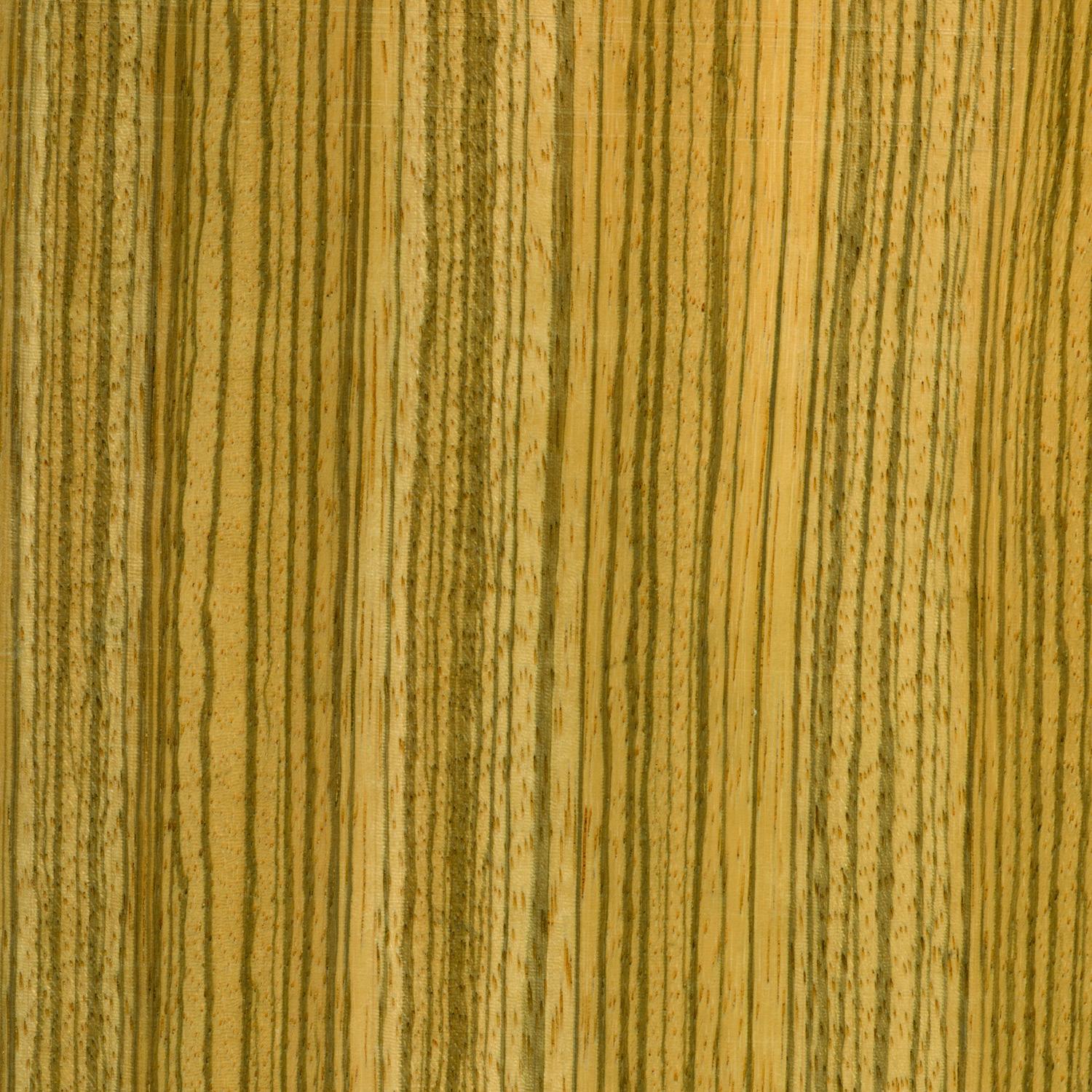 Sponsored by: Northwest Hardwoods: Lumber that's Graded For Yield®.
Find a list of hot wood looks today and the dark, exotic woods will be at the forefront. Zebrawood, or zebrano, has a long list of uses for furniture and architectural millwork. It is frequently used as a sliced veneer and popular with custom applications, such as cabinetry or casework, flush doors, marquetry and paneling.
Many people are introduced to zebrawood through their automobiles; one of the major uses for zebrawood 20 years ago was in car dashboards. While the dramatic-looking wood that combines light with dark is still a dashboard favorite, it is used for many more applications today. Supplies of zebrawood are plentiful in lumber and veneer.
Zebrawood also is a good accent wood. It has a strong pattern and while it can be overpowering in large applications, it is ideal for use in smaller items, border work and in diamond pattern matching.
One of the reasons the wood has traditionally been used as an accent is its cost and availability. Supplies of zebrawood were short, due in part to civil wars in West Africa. Although larger projects today are made from the wood, such as conference tables and flooring, smaller projects like small bookcases and jewelry boxes, are more common. However, the wood does make a dramatic statement for those who like the look.
The darker woods like zebrawood also seem to be gaining in popularity, including Brazilian walnut, ipe and wenge.
Zebrawood has a golden yellow heartwood with streaks of dark brown to black. The dark and light bands give a zebra stripe look that accounts for the name, but zebrawood is a name that many other species use. True, authentic zebrawood is considered to come from Microberlinia brazzavillensis (syn. Brachystegia fleuryana). A related species, Microberlinia bisulcata, is sometimes listed as the source of zingana or zebrawood.
FAMILY NAME:
Microberlinia brazzavillensis of the Family Leguminosae
COMMON Names:
Zebrawood, zebrano, zingana, allene, ele, amouk
HEIGHT/WEIGHT:
Trees grow to an average height of 150 feet, with trunk diameters of 4-5 feet. Average weight when seasoned is 46 pounds per cubic foot, with a specific gravity of 0.74
PROPERTIES:
The wood is difficult to dry. A kiln schedule of T2-C2 is suggested for 4/4 stock and T2-C1 for 8/4.
Zebrawood is hard, heavy and stable, with high stiffness. It has small movement in service. Veneers kept in stock may buckle.
The wood has a medium to coarse texture, with a lustrous surface. The grain is often wavy or interlocked.
It works well with hand and machine tools, though it is not suitable for steam bending.
It is liable to attack from the common furniture beetle.
In addition to those mentioned above, other uses for zebrawood include, furniture, inlay and crossbandings, and specialty items like brush backs, tool handles, wine corks and so-called "fancy goods." The wood is often sliced into veneer. In addition to marquetry and paneling, it is also used for turnery, wood sculpture and carving.
Zebrawood is traditionally quarter sawn because the wood is unstable. Quartering also gives the wood the zebra-stripe look. The wood usually has an interlocked or wavy grain and can be difficult to work because of the alternately hard and soft nature of the grain. Belt sanders usually give the smoothest finish when working with material that is both hard and soft.
 
Have something to say? Share your thoughts with us in the comments below.