Wood is Back in Fashion: 2017 International Wood shows traceability technology
October 25, 2017 | 9:08 am CDT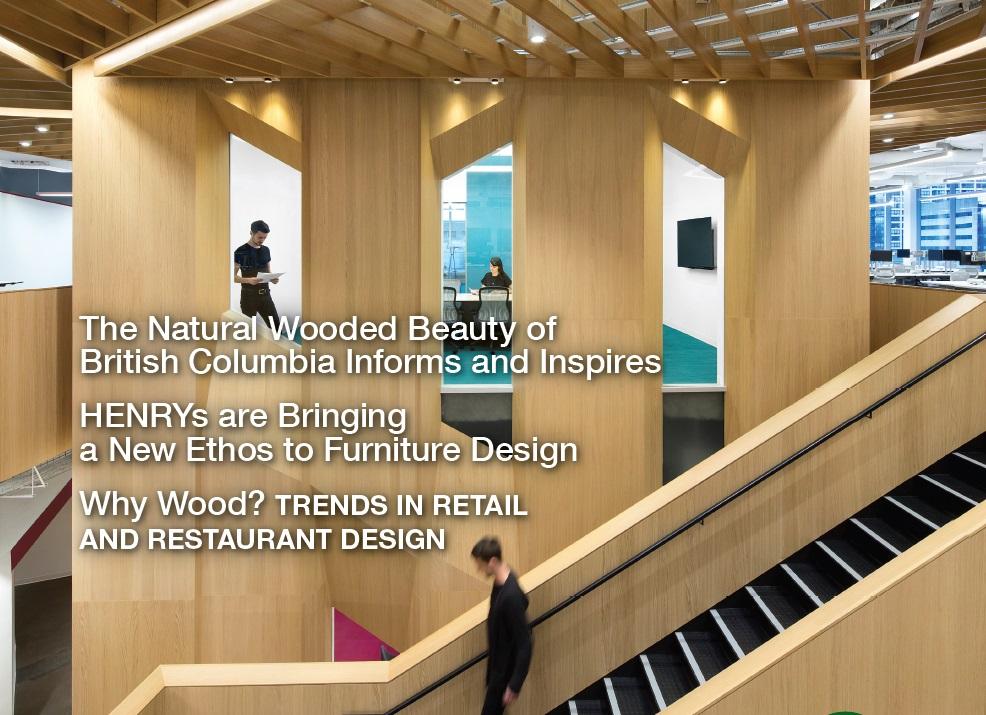 ALEXANDRIA, Va. – "Wood is back in fashion!" according to JoAnn Gillebaard Keller, the president of the International Wood Products Association.
Keller is touting the new edition of International Wood: The Guide to Applications, Sources and Trends. The annual publication features the latest advances in wood traceability - a key concern under the compliance requirements of the Lacey Act - describing technology that will provide wood and wood products buyers more information about the sourcing and sustainability of wood.
The directory advances the business of the members of International Wood Products Association's (
www.IWPAwood.org
) which has as its mission building "acceptance and demand in North America for globally sourced wood products from sustainably managed forests." 
The trade association represents 200 companies and other trade associations engaged in the import of hardwoods and softwoods and includes U.S. importers and buyers, offshore manufacturers, and service providers that facilitate trade
The 2017 IWPA guide contains stunning examples of wood-centric projects"  A rainbow of timber species is shown in the McKinney family residence in Muscle Shoals, Alabama. The newest Scripps Institution of Oceanography laboratory, a LEED Platinum certified project is profiled. 
"As you dig into this year's International Wood, you will learn more about cutting-edge projects, the latest trends driving furniture design and retail environments, amazing new species to keep an eye out for, and policy developments that will give you peace of mind as you make your sourcing decisions."
Reaching 20,000 key decision makers involved in the specification, manufacture, import and distribution of wood products in North America, the 2017 edition of International Wood is designed to serve as a helpful resource for readers. Each article contains an updated Source Box that allows woodworkers and specifiers to immediately learn more about the highlighted species. Readers can then turn to our Buyers Guide, which directly connects specifiers with suppliers that can help them source the most beautiful and highest performing wood products from around the world.
In the article "Where Does Your Wood Come From," IWPA Senior Manager of Government & Public Affairs Joe O'Donnell discusses advances in traceability technology for consumers.  "Traceability has also garnered increased attention as wood products suppliers comply with the requirements of laws such as the Lacey Act in the United States, the European Union Timber Regulation, and Australia's Illegal Logging Prohibition Act, that were put in place to ensure the legal sourcing of wood products from around the world."
In "Guyana's Secret Forest Treasures," wood accents throughout the McKinney family home in Muscle Shoals, Alabama, provide striking beauty and versatility.  "McKinney, who is managing director of the McVantage Group, has led efforts to expand the company's concepts of innovation, growth, and environmental stewardship into developing markets and to develop economically viable, environmentally sustainable forest resources from tropical forests."
An article entitled "A Laboratory as Breathtaking as the Sea" details how the Marine Ecosystem Sensing, Observation and Modeling Laboratory at the University of California, San Diego's Scripps Institution of Oceanography has achieved LEED Platinum status by concentrating on, "the six LEED-specified areas: sustainable sites, water efficiency, energy and atmosphere, materials and resources, indoor environmental quality, and innovations in design."
International Wood highlights the origins, characteristics and applications for the world's unique species including Greenheart from Central and Latin America, Tatabu/Aramatta from Brazil, European Beech from the U.K., and Garapa and Cumaru from South America.  Perhaps most importantly, the magazine serves as a valuable networking tool, offering a full directory of IWPA members including importers, manufacturers and distributors from around the world.
"International Wood continues to be a primary tool for advancing our mission to build acceptance and demand in North America for globally-sourced wood products from sustainably managed forests," said IWPA Executive Director Cindy Squires. "We value our role in promoting the highest performing materials to manufacturers and builders while also supporting the economic health of communities that rely on forestry for their livelihoods from around the globe."
.   
Have something to say? Share your thoughts with us in the comments below.