West Fraser announces indefinite curtailment of sawmill reducing output by 100mbf
January 11, 2023 | 12:10 pm CST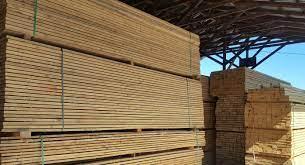 West Fraser Timber Co. Ltd. will indefinitely curtail its Perry Sawmill in Florida later this month.  The company says the  decision is the result of high fiber costs and softening lumber markets.
The indefinite curtailment of Perry Sawmill will impact approximately 126 employees and will reduce West Fraser's US lumber production by 100 million board feet.  West Fraser expects to mitigate the impact on employees by providing work opportunities at other West Fraser operations. 
High fiber costs at Perry and a low-price commodity environment have impaired its ability to profitably operate.  The indefinite curtailment of Perry Sawmill better aligns our production capacity with demand.
West Fraser anticipates taking an impairment charge in the fourth quarter of 2022 associated with the indefinite curtailment.
Have something to say? Share your thoughts with us in the comments below.