Victory Lumber restarts as Camden Timbers sawmill
February 12, 2023 | 12:36 pm CST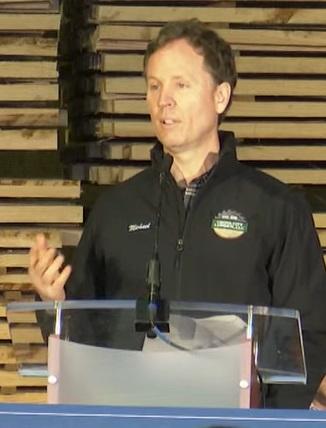 Photo By Arkansas Economic Development Commission

CAMDEN, Ark. — Astara Capital Partners opened the Camden Timbers sawmill in February. The company expects the sawmill to produce more than 50 million board feet of timber and dimensional lumber through its sawmill, kiln, and planer operations.
"Astara is proud to invest in American manufacturing companies, and today's ceremony highlights the wonderful team at Camden Timbers and its special partnership with the state of Arkansas," said Astara Managing Partner Michael Ranson. 
Camden Timbers says the facility will create more than 50 jobs in the area. "This facility is a vision of what business development should look like in our state: government and businesses working hand-in-hand instead of against each other to create jobs, invest capital, and develop the next generation of talent," said Arkansas Governor Sarah Huckabee Sanders. "Thank you to the teams at Camden Timbers and Astara Capital Partners for investing right here in Arkansas."
 
Have something to say? Share your thoughts with us in the comments below.