German Pellets doubles capacity at its wood fuel plant in Urania, La.
July 27, 2015 | 3:55 pm CDT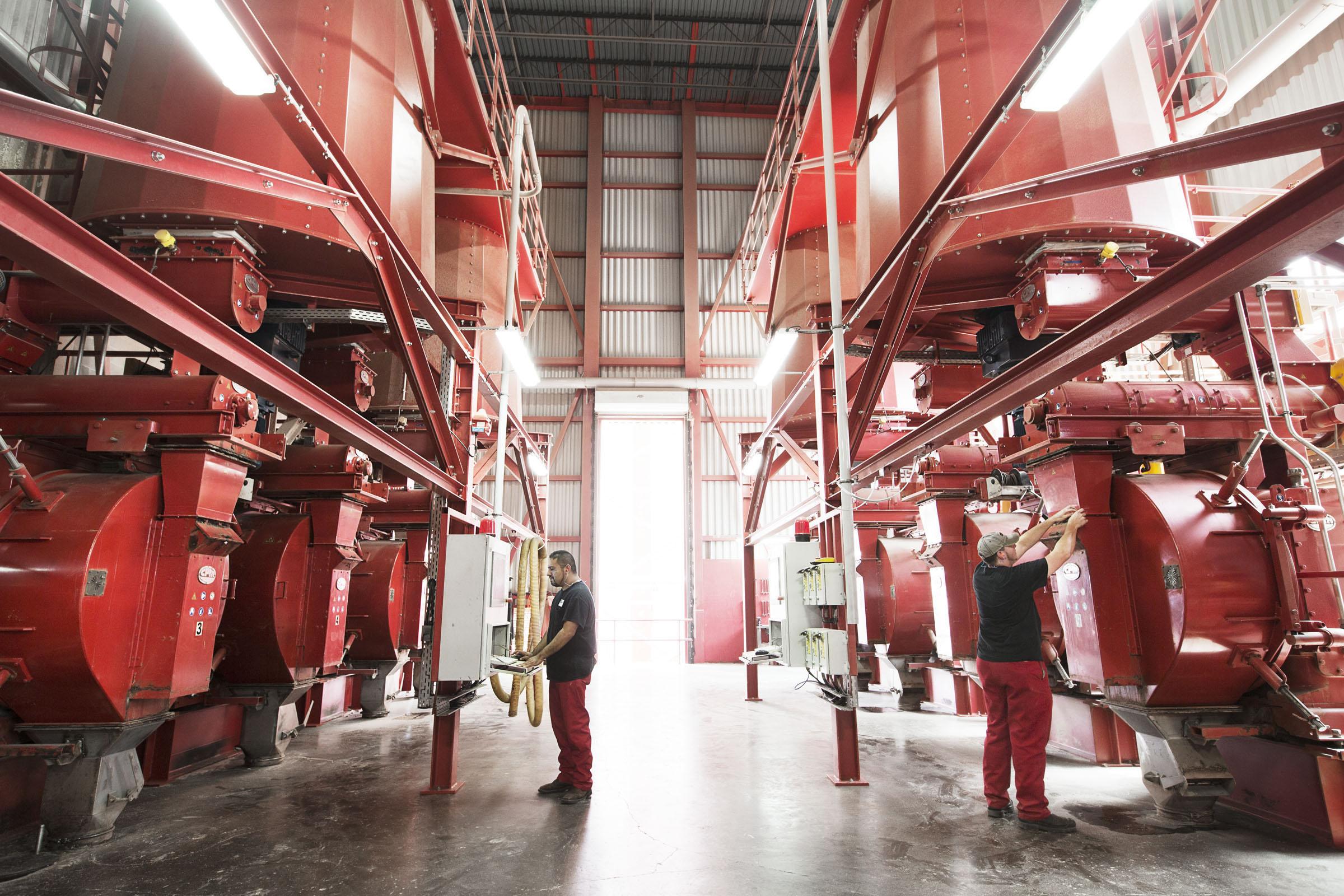 URANIA, La. - German Pellets, one of the biggest producers and providers of wood pellets in the world, completes the commissioning of the first construction phase of the American plant in Urania, Louisiana. Work on the second construction phase has now started. The financing for the capacity increase of the plant from the current capacity of 578,000 to 1,156 million tonnes per year has been raised in full. "We are delighted at the fast realisation of the expansion of our second plant in the US and, hence, the increased production," says Peter H. Leibold, managing partner at German Pellets GmbH.
By internationalising its production in the USA, the German Pellets Group is optimising its production costs and, at the same time, making an essential contribution towards the sustainable guaranteed supply of the pellet market, against a background of the globally increasingly demand for the renewable source of energy. It is predicted that global pellet consumption is set to rise from 25 million tonnes in 2014 to 29 million tonnes by the end of this year. It is the intention of German Pellets to keep on growing in this market environment – aided by the desire of both society and politicians for climate-friendly, fixed-price energy whose supply is secure.
"Pushing ahead with our internationalisation strategy, including by means of the increase in capacity at the plant in Urania, is therefore a logical step," says Peter H. Leibold. Especially since the existing port complex of the German Pellets Group in Port Arthur, Texas, can be used for the production volumes. The first ship is currently being loaded with wood pellets produced in Urania, Louisiana. In 2013, German Pellets built a loading facility with a capacity of 75,000 tonnes of wood pellets and which can handle large ships up to Panamax size (60,000 to 70,000 tonnes) in the deepwater port on the Gulf of Mexico.
The construction works both above and below ground for the second construction phase are on-going. Machinery parts and plant parts are currently being manufactured. Upon completion of the plant, German Pellets will have an annual production capacity of around 1.7 million tonnes of wood pellets in the USA. These volumes will be exported to Europe.
Upon commissioning of the first construction phase, the certification of the plant in accordance with the PEFC Chain of Custody sustainability was also launched.
Have something to say? Share your thoughts with us in the comments below.