Burning Lumber as a Finishing Technique
August 8, 2013 | 1:55 pm CDT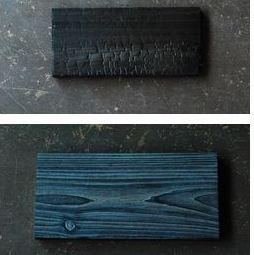 Delta Millworks, Austin, TX lumber supplier, calling it as "the wood version of weathering steel (the oxidization of steel to provide a protective barrier)" offers lumber treated using the Japanese tradition of shou-sugi-ban.
"Burning cedar or some other wood gives it a charcoal barrier that is rot and fire resistant ... and very distinctive looking," Delta Millworks says. It offers more than two dozen finishes and degrees of burn in a variety of wood species.
Used on fencing and other exterior surfaces, the charred lumber also has fans for interior wood applications. A website devoted to the Shou Sugi Ban technique shows a fireplace surround built in burned wood.
"Traditionally, Sugi, or Japanese Cyprus, was used. Nowadays, designers and architects have used other species of wood like Douglas Fir, Cyprus, and Oak. The process involves charring the wood, cooling it, cleaning it, and finishing it with a natural oil," says the website.
Have something to say? Share your thoughts with us in the comments below.