Austria's Klausner Lumber To Open Two Large U.S. Sawmills
February 19, 2013 | 6:02 am CST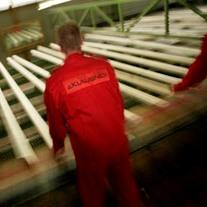 SUWAUNEE COUNTY, FL –  Klausner Lumber One, a privately-owned softwood timber manufacturer, will establish a state-of-the-art saw mill in Florida's Suwanee County.
Being built by privately held Austrian timber firm Klausner Group, the Florida lumber venture will result in 700 jobs and $110 million in investment. The Florida mill will focus on yellow pine products.
It is the second large U.S. sawmill development by Klausner Group. In December, North Carolina announced Klausner Lumber Two would build a similarly scaled sawmill near Raleigh, NC. A third potential site is also under consideration in South Carolina.
North Carolina promised an initial grant of $750,000 when the project was first approved, and Klausner Lumber Two will receive tax credits of up to $3.91 million, if employment and payroll meet targets over the next 11 years. 
The Klausner Group was founded in 1991, when Austrian Fritz Klausner built his first mill in former East Germany as a green field investment. In 2004, another plant, Klausner Holz Sachsen went into production. The Klausner family originally started in the sawmilling business nearly a century ago. Klausner is headquartered in Tyrol, Austria.
Klausner's two mills produce custom-sized rough and planed lumber products used in construction, pressure-treating, secondary processing, furniture and packaging industries. Its U.S. operations are Klausner Trading USA, Inc., in Myrtle Beach, SC.
Have something to say? Share your thoughts with us in the comments below.