Kebony treated wood used in new outdoor furniture
December 17, 2020 | 9:15 am CST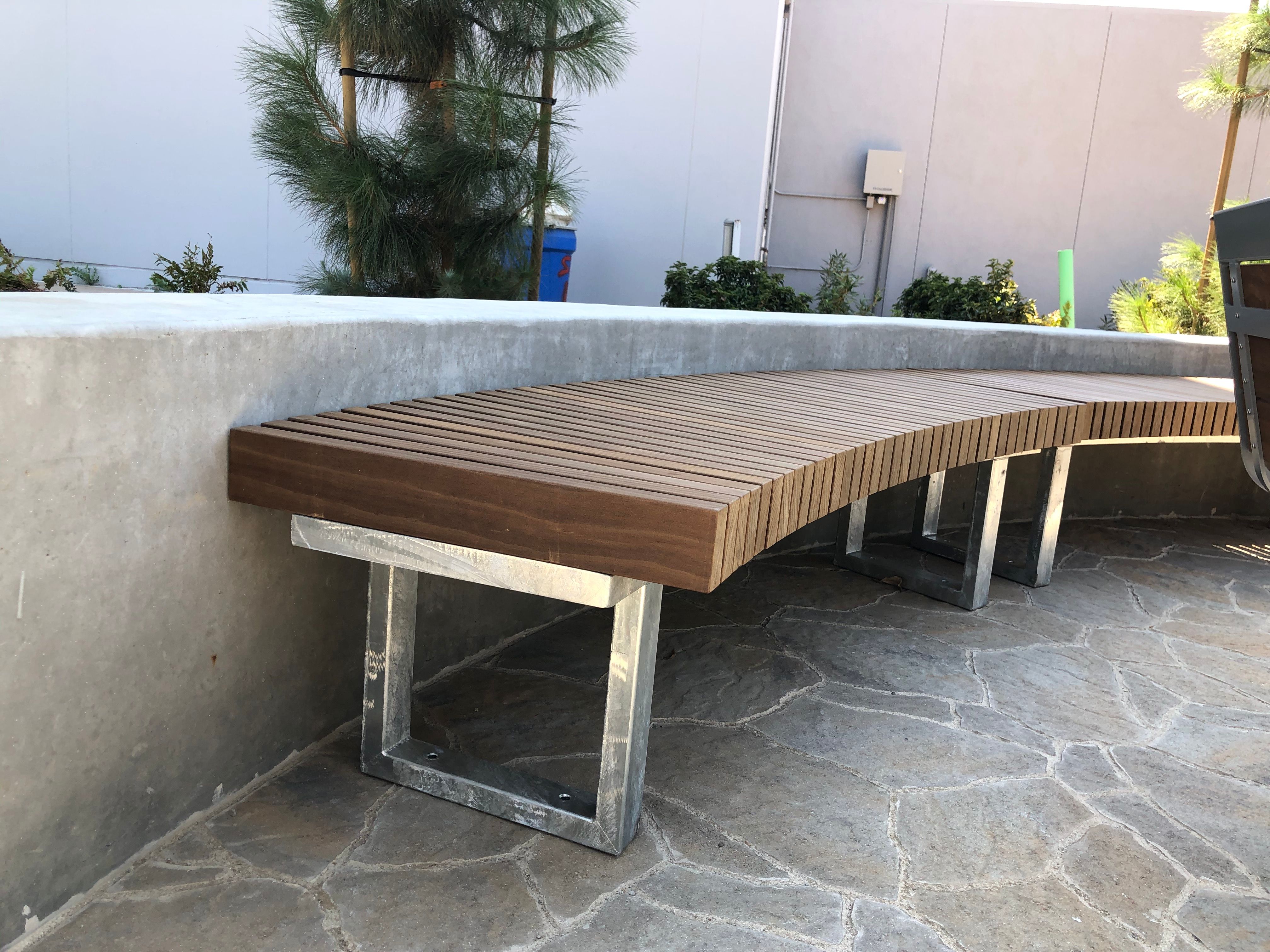 ST. CLAIR, Mich. -- Kebony U.S. announced the launch of its new Site Furnishings division and its first collection of commercial outdoor furniture, called North Cape by Kebony.
Named after the northernmost region of Norway, North Cape features modern design and steel-framed construction with Kebony Clear grade slats. The collection includes benches, tables and a trash receptacle.
"The North Cape Collection draws from the rugged beauty of Norway, which is Kebony's country of origin," Kebony U.S. marketing director Ben Roberts said. "We are excited that the first line of Kebony site furnishings offers a modern design coupled with sustainable, long-lasting materials."
Kebony Site Furnishings merge the stability and sustainability of Kebony with modern fabrication design to create a curated outdoor commercial furniture line or custom designs for public spaces. The North Cape collection was designed and fabricated for Kebony by DM Braun & Company, of Laguna Hills, California.
Kebony is a sustainable wood that doesn't require any maintenance besides basic cleaning, and can be used for patios and exterior cladding. The Kebony Technology is a patented and environmentally friendly wood treatment process originally developed in Norway. This process uses a bio-based fluid to improve the qualities and characteristics of the wood. See http://us.kebony.com
Have something to say? Share your thoughts with us in the comments below.