WMS 2022 preview video: Crows Nest Software combines ERP and project management
December 14, 2021 | 3:48 pm CST
MISSISSAUGA, Ontario --  Crows Nest Software, developer of project management/ERP software used by manufacturers of custom cabinets, store fixtures, and other wood products, will demonstrate the latest updates to its comprehensive digital platform at the Woodworking Machinery & Supply Conference & Expo, Feb. 24-26, 2022 at the International Centre.
Some of the many recently added features Crows Nest will showcase at booth #1108 enhance estimating, scheduling, task management, RFQ processing, progress billing, and inventory.

Estimating:
Estimating markup can be controlled in multiple levels, such as overall labor and material markup, and or grouping by grouping markup or individual markups on an item-by-item basis. 
Crows Nest's flexible parametric estimating capability has been enhanced through the addition of more user-defined field types.
Scheduling:
Shop tasks across all projects may be scheduled in their entirety, resulting in an impact on the overall schedule from an individual work order change within any project. 
Scheduling of machinery and human resource availability on hourly increments are also taken into consideration. Scheduling may be prioritized by each work order's due date or by an assigned priority value.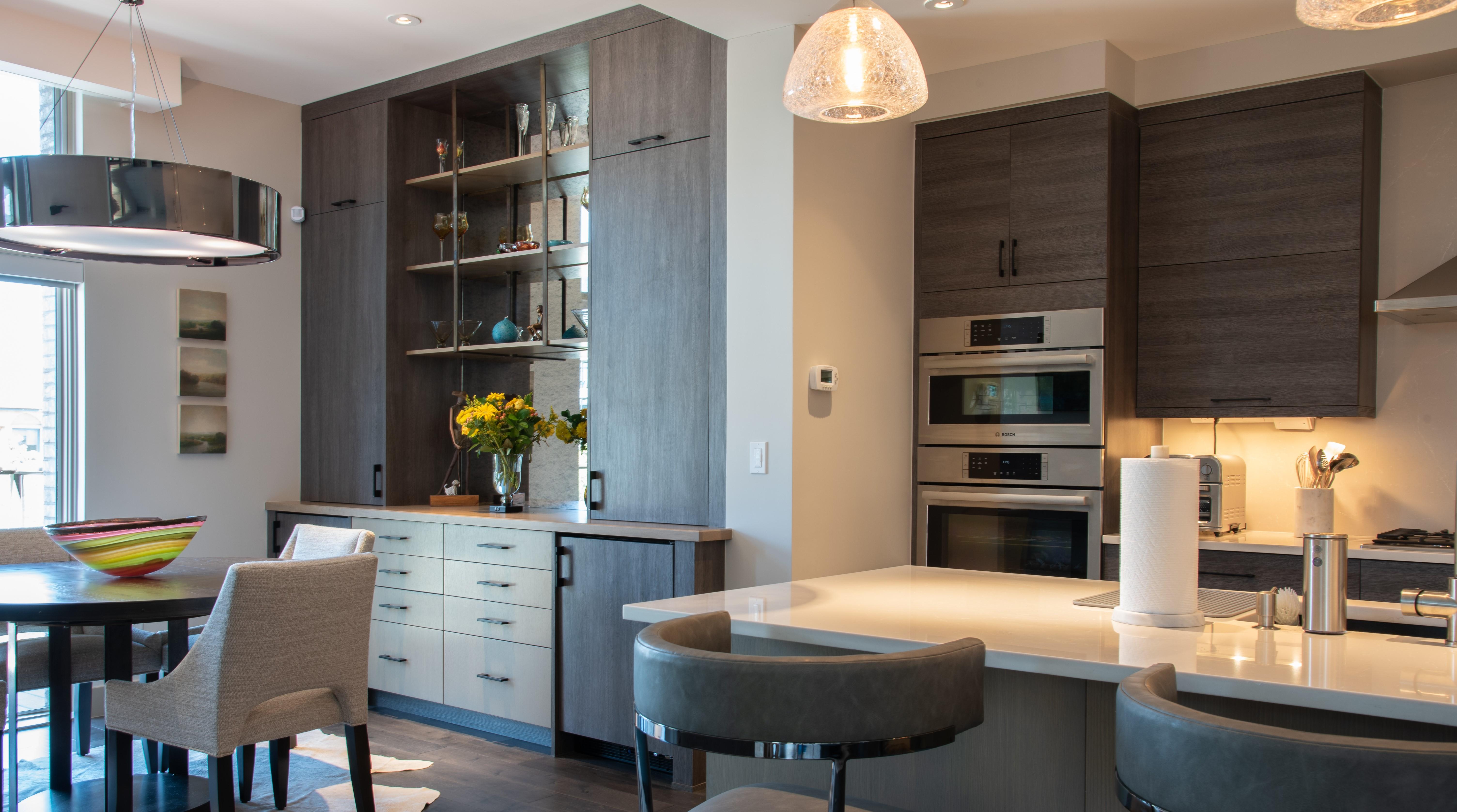 Task management:
Task management has been enhanced with predecessors needed for Crows Nest's enhanced scheduling. Task budget hours fed from Crow's Nest estimating form the basis of each task duration. Crows Nest's labor tracking feature updates each task's "remaining hours" that are subsequently passed to the enhanced scheduling for up-to-the-minute, real-time scheduling.
RFQ processing:
Request for quote processing is now directly associated with an estimate for trackability of pricing.
Progress billing G702 and G703 reporting:
American Institute of Architects (AIA) Style G702 and G703 progress billing reports are now available.
Inventory barcoding:
Inventory of quantities of raw materials, hardware, etc., may now be updated via custom bar-coded labels.
Learn more about Crows Nest software at crowsnestsoftware.com. 
Read about how companies like Vogo Cabinets, Interior Components Group, and Byrne Custom Joinery have benefited since implementing Crows Nest Software throughout their operations. 

Learn more about Crows Nest software at crowsnestsoftware.com.
About the Wood Machinery & Supply Conference & Expo (WMS)
WMS is world-renowned as Canada's preeminent industrial woodworking event. For more than four decades, WMS has connected Canada's woodworking professionals with the world's most prominent machinery manufacturers and suppliers. WMS 2019 attracted attendees from nine Canadian provinces and two territories.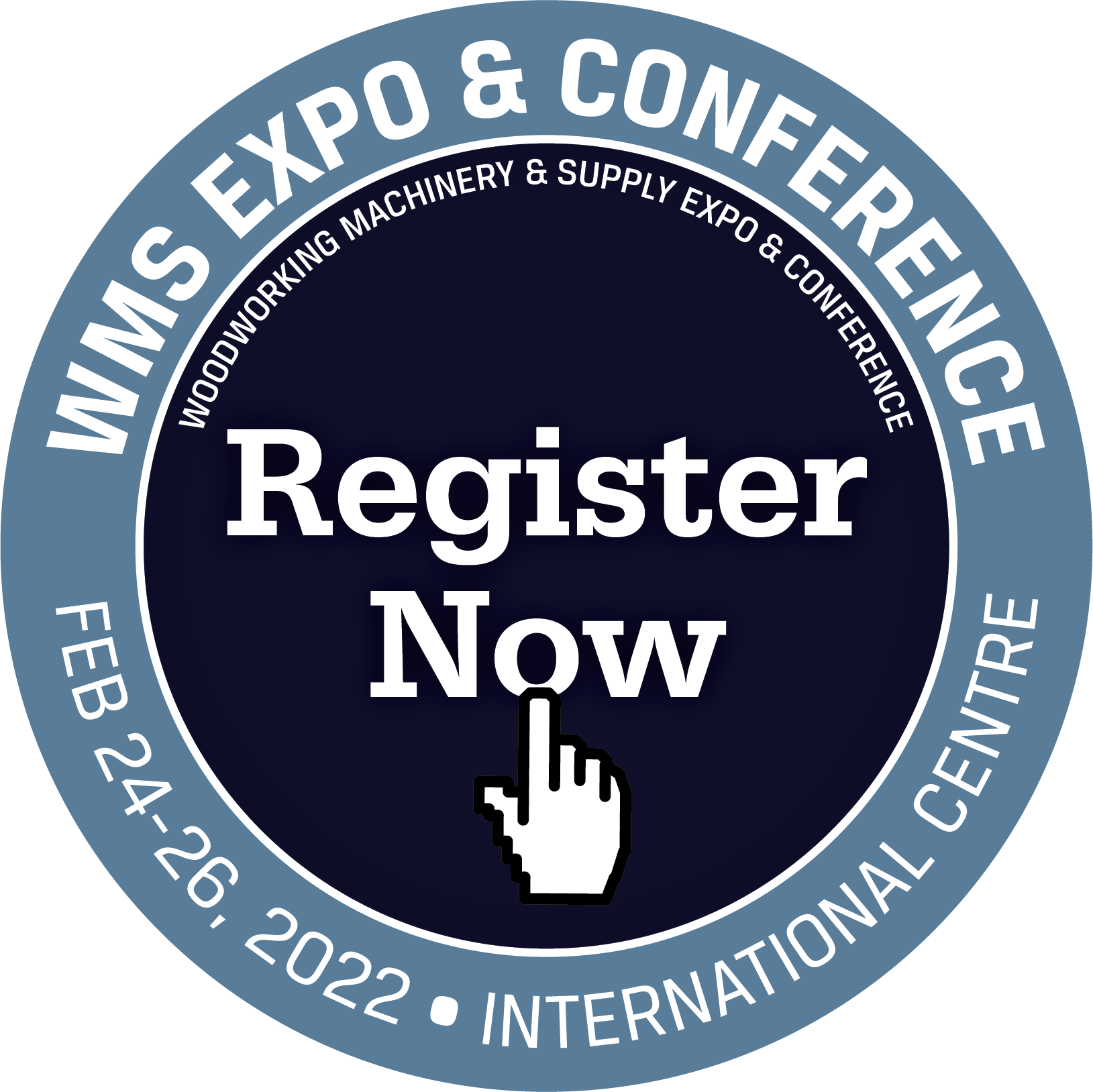 The 2019 edition featured 75,000 square feet of exhibit space and more than 175 exhibitors.  According to show management, a new floorplan will be available soon.
For information about exhibiting and sponsorship opportunities, contact Rich Widick, [email protected]; 630-929-7918.
View the interactive prospectus.
More upcoming Woodworking Network events
Closets Conference & Expo co-located with Wood Pro Expo California, April 27-29, 2022, San Diego Convention Center, San Diego, Calif.
Executive Briefing Conference, September 15-17, 2022, The Broadmoor, Colorado Springs, Colo.
Wood Pro Expo Lancaster, October 13-14, 2022, Spooky Nook Sports Center, Manheim, Pa.
Salon Industriel du Bois Ouvré (SIBO), October 27-29, 2022, Centrexpo Cogeco, Drummondville, Quebec.
Have something to say? Share your thoughts with us in the comments below.